Are you feeling frustrated after attending many job interviews but still not landing the job offer? You're not alone. Job interviews usually tend to be intimidating but yet again, they are essential to your job search process. You may think that the competition is too tough or there's something wrong with your interview skills. While it can be discouraging, don't give up hope yet. There are several things you can do to help better your chances of landing that job opportunity.
Here are some tips to help you stand out from the crowd and successfully land that job opportunity. Whether you're a recent graduate looking for your first job, or an experienced professional in a different field, these strategies will help set you apart from other interviewees and increase your chances of getting a job offer. Read on to find out how!
1. Do your research and learn more:
Don't just show up for the interview unprepared. Make sure to do some research on the company, its mission, and values, as well as its competitors and industry trends. This will give you an edge in demonstrating your knowledge of the company and its needs. It will also help you align your answers to the interview questions with what the company is looking for, showing them that you understand their needs and would be an asset to the organization.
Find out more about the position you're applying for and prepare thoughtful questions to ask the interviewers. This will show that you are prepared, knowledgeable, and truly interested in the position.
Practice makes perfect! Preparing ahead of time will help you feel more confident in the interview room. You can practice interview questions with a friend or family member or even by yourself using a mirror. This will help make sure that you're able to effectively communicate your answers and make a positive impression on interviewers.
2. Demonstrate enthusiasm:
Your enthusiasm during the interview process can make all the difference when it comes to getting noticed by potential employers. Showing passion for the job and its duties as well as the company itself will demonstrate that you understand the role and have an eagerness to contribute. So smile, be positive and show them your enthusiasm for the job opportunity!
One way to show enthusiasm is by asking intelligent questions. This can show that you're genuinely interested in the position and demonstrate your problem-solving skills. Be sure to prepare a few thoughtful questions ahead of time so you're ready when it's your turn to ask them! You can ask questions about the role during the interview or the company; this shows you're interested in the position and can demonstrate how you could add value to their team.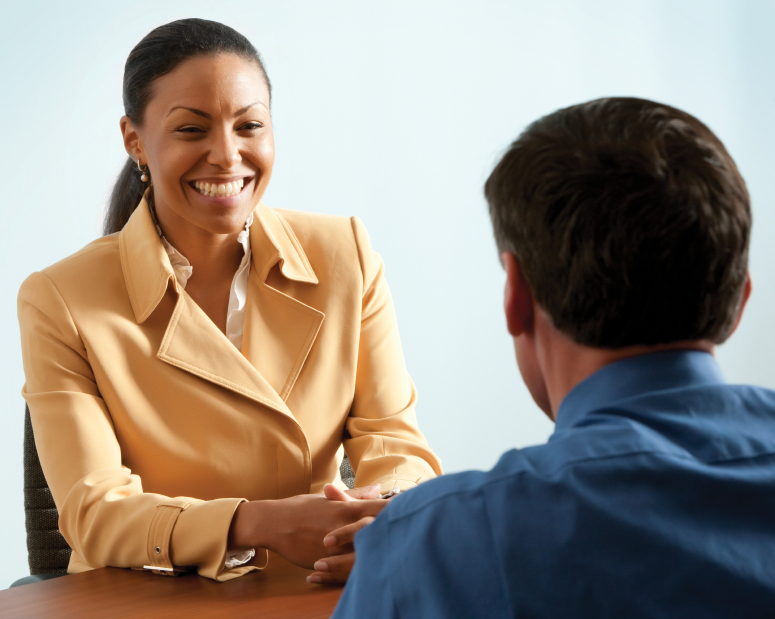 3. Focus on accomplishments:
During interviews, focus on the successes you have achieved in past experiences rather than simply describing the tasks you have performed. Show the interviewers how you have gone above and beyond in your previous roles and how that can be applied to the position you are applying for.
For example, if you were asked about something you achieved in a past job, tell interviewers how you identified and solved a problem or how your process improvements save the company money. By focusing on accomplishments rather than just tasks, it will show interviewers that you are an effective problem-solver and can bring fresh ideas to the table.
4. Make a good first impression:
First impressions count, so be sure to arrive on time, greet the interviewers warmly, and smile throughout the interview. Control your facial expressions and body language to show that you're calm, confident, and interested.
Make sure to dress appropriately for the interview – regardless of the organization's culture or dress code. It is better to err on the side of caution than risk looking too casual or unprofessional during an interview. Make sure to put together an interview outfit that is both appropriate and reflects your personal style. It is best to wear clothes that fit well, and are clean and pressed. This will project the right image to potential employers. Avoid flashy jewelry, flashy hairstyles, and excessive makeup, as these can be distracting.
5. Stay positive:
During interviews, it can be tempting to focus on the negatives of your past experiences. However, interviewers want to hear about the positives and how you have used them to grow and develop. Aim to present yourself in a positive light and stay focused on the future – not the past!
Do not by any means speak negatively about previous employers or colleagues, as this can be a major red flag for interviewers. By being positive and focusing on how you can add value to the team, interviewers will get a better sense of who you are and what you have to offer.
6. Demonstrate confidence:
While it's important to remain humble during an interview, interviewers also want to know that you are confident in your abilities and skills. Confidence is key in showing interviewers that you are the right fit for the job.
Be sure to maintain good posture and eye contact throughout the interview – this will demonstrate your confidence and make a great first impression. Speak clearly and concisely while answering questions, making sure not to ramble or use excessive filler words.
7. Learn interview ettiquette:
Interviews are nerve-wracking experiences even for experienced professionals – so make sure to practice beforehand! Practice common interview questions and have answers prepared so that you can respond confidently when asked.
You can do mock interviews with friends or family, record yourself answering interview questions on video or even practice speaking out loud in front of a mirror.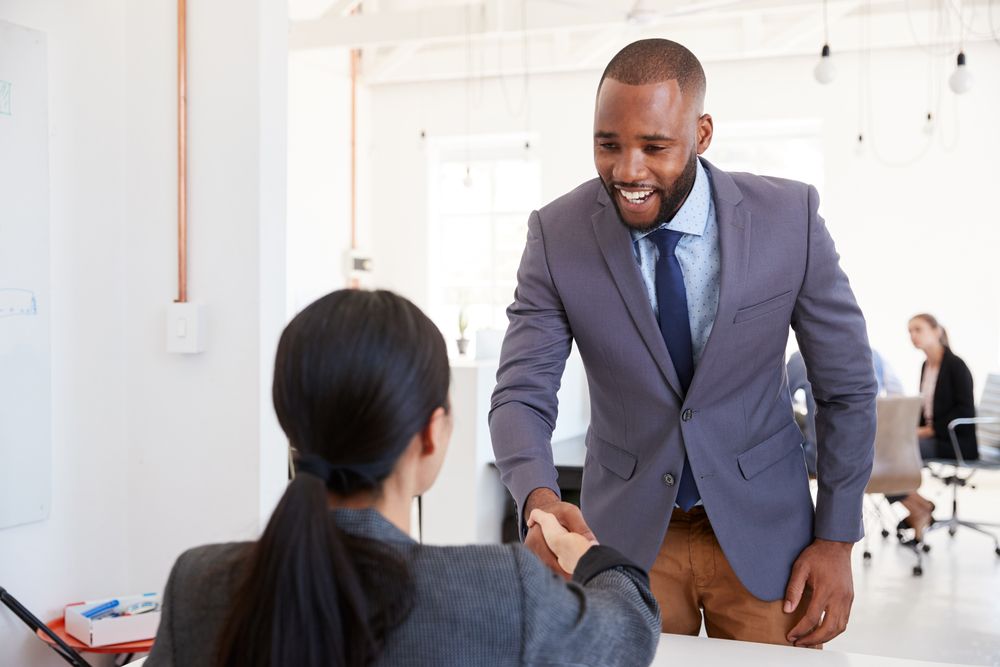 8. Leverage your network:
Reaching out to people within your network who have experience with the company or position you're applying for can be extremely helpful. They can provide advice, connect you with the hiring team, or even make introductions to key players in the organization.
If you don't know anyone who can help with your job search, try connecting with alumni from your school or reaching out to people in industry-specific forums online. Ask them questions about the interview process, job duties, corporate culture, etc. – this will give you an edge when it comes time for your interview.
9. Follow up promptly:
After the interview is over, make sure to send a brief but sincere thank-you note via email or regular mail. This is a great opportunity to demonstrate your interest in the position and reiterate why you would be an ideal fit.
If possible, keep in contact with the interviewer by networking with them on social media or sending them periodic emails to stay top-of-mind until a decision is made.
10. Be proactive:
Don't wait for interviewers to reach out to you – be proactive and take the initiative! Send emails to interviewers asking questions and following up on the interview process, as well as expressing your interest in the position. This will demonstrate your enthusiasm and commitment.
For example, you can research interviewers on LinkedIn to learn more about them, or offer to provide additional materials that could be beneficial.
11. Keep your options open:
It's important to remain flexible when it comes to job searching. Broaden your search by applying to different types of jobs in different industries; this could open up more opportunities for you to find a suitable company that is a good match for your skills and interests.
Don't be afraid to apply for a variety of positions, even if they don't seem like a perfect fit; interviewers may be impressed with your broad skill set and experience level.
12. Don't give up!
Rejection is part of the job search process but doesn't let it derail you; stay positive, keep networking, and interview for other positions until you find a role that is best suited for your skillset.
13. Analyse the Interview Process
Do some soul-searching and analyze your interview performance; reflect on what areas could have been improved upon and how you can do better next time. Try to identify any gaps in your experience or skillset that may be preventing employers from choosing you over other candidates and work on addressing them. You can also connect with other interviewers or hiring managers, if appropriate, and request helpful insights as to why you weren't offered the job.
14. Seek Informational interviews
Informational interviews can be a great way to learn more about the job-seeking process and get valuable advice on how to stand out from other interviewees. Reach out to industry professionals or people in your network who may have insight or experience with the interview process and ask them questions related to it.
15. Take care of your mental health
The interview process can be extremely stressful, so make sure to take care of your mental health. This could mean taking a break from job searching, going for a walk, or engaging in any activity that helps you relax and clear your head. Doing something creative can also help refocus your energy and allow you to approach the interview with more.
By taking these steps before and during an interview, you can increase your chances of success and get the job offer you've been waiting for. Good luck!