Graduating from college and beginning your first job represents a new phase of maturity for you. Until now, your path has been rather predetermined: graduate from high school, get admission to college, select a major, and then graduate from college. So what happens now? You've obtained your degree, and the celebration has ended. By Monday morning, you will no longer be a student who is required to attend class. You are now a jobless adult seeking work.
As is the case with many other undertakings in life, landing the first job is sometimes the most difficult. You may lack the demonstrated professional skills and experience that would make you an attractive asset to hiring managers, but with our graduate career guide, you'll be well on your way to securing your first job in no time.
1. Spend time on your CV/Resume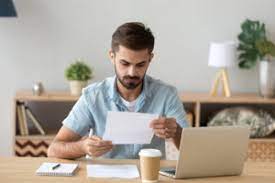 Writing a resume is unlike any other kind of writing you've done. Certain formatting and grammatical standards are anticipated and, if not followed, might make you look unprofessional and untidy. It may seem like a no-brainer, but by updating your CV, checking for spelling and grammatical issues, and personalizing it for each job for which you apply, you may increase your chances of being discovered.
Additionally, you might develop a visual resume creator to ensure that your CV stands out. If you're creating a resume without experience, you're not just worried about how to write a resume properly; you're also concerned with what to put on your resume. The good news is that you almost certainly have far more experience than you believe. While unpaid labor becomes less important as you progress in your profession, it is perfectly permissible (and recommended) to highlight work that you have performed that was not compensated.
During your time in school, were you active in the organization of clubs or events? That qualifies as relevant leadership experience. Are you an expert at spreadsheet creation? Websites? Engines? Have you ever volunteered with a social or religious group? Have you distributed newsletters, performed maintenance, offered food service, or supervised children? It is all significant!
Your future employer will be much more concerned with your experience and acquired talents than with whether or not you were compensated. How you communicate your experience is critical. That is why, once again, we recommend you to study our resume writing materials. Often, the difference between obtaining the job and losing it will come down to your professionalism and articulation, so position yourself to succeed.
It's a good idea to verify that your references are still current and reachable through the email addresses and phone numbers mentioned and to always include a personal cover letter when applying for a position. Check out this resource on how to design a resume/cv.
A generic "to whom it may concern" welcome will no longer suffice in today's tech-savvy world since all it takes is a few quick searches on LinkedIn or Google to ascertain who your application is intended for.
2. How to build your network as a recent college grad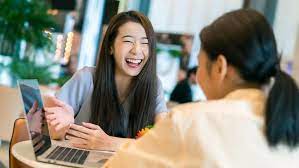 You've probably heard the advice, "Networking is critical!" Make sure you network! "
However, how frequently is it explained what that truly means? And, more importantly, how are you supposed to achieve this elusive concept of "networking" as a recent graduate looking for your first job with no history of professional contacts?
The whole notion of networking can sound really daunting. This is especially true if you are not a naturally talkative person who is not considered an aggressive go-getter. However, networking is simply intentional relationship building. You have already networked to some extent. If you've ever had lunch with friends of friends and discovered a shared interest, you've already expanded your friend network through lunch.
If you've ever contacted someone online and initiated a conversation, you've increased the size of your social network. Networking does not have to take place in stuffy conferences illuminated by fluorescent lights while sipping from a plastic cup. It can be done in the comfort of your own home, at a gathering, or online.
As a new graduate, take some of these steps to begin networking and watch your network grow.
Oriental Career gives you the opportunity to create a profile and network with a career community.
Check out the following resources: How to Diversify Your Professional Network, Job Networking Tips
3. Consult your instructors and career advisors (Find Mentors)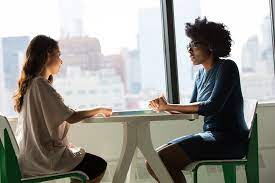 It is in the best interests of your school to see you succeed. While there are cynics in every field, your lecturers and the specialists at your career services center typically want to encourage you and assist you in finding jobs. Speak with the lecturers with whom you enjoy the most rapport and pick their brains about your intended field of employment.
Do they recognize areas where you might improve your abilities? Do they have any suggestions for the sector of the industry you might excel in? Do they know of anybody who is currently looking to hire young grads for mentoring? Additionally, your Career Services Office will keep an ear out for possibilities that may be a great match for you.
Ascertain that the Career Office is aware of your identity and the position for which you are applying. Develop a connection with them and follow up on a regular basis. If anything comes up, they will remember you and may even arrange for an interview with you.
Click here to find and connect with a career mentor.
4.Make the most of your existing network.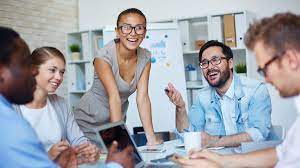 While you may not have a huge network on your own, you may be unaware that you have access to the networks of everyone you know. If a colleague of yours works at Microsoft and refers you to her acquaintance, you now have access to a Microsoft employee. Therefore, do not be disheartened. You are not required to generate networking opportunities on your own. You may already have crucial relationships that you are unaware of.
5. Build your own experiences.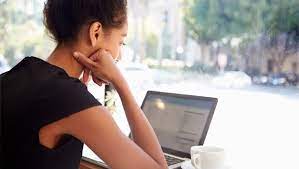 Begin working towards your desired career as soon as possible. Consider taking a course or beginning a project. So many individuals have a chance to hone their abilities while staying at home during this epidemic, Berthon added. "Take online classes; do anything to improve yourself."
LinkedIn provides a variety of courses and certification programs. Enhance your qualifications for the job you want. And whatever it is that you want to accomplish, get started! If you aspire to be a filmmaker, you should begin creating films as soon as possible, even if they are low-budget or inferior to others. If you wish to be a writer, you may either establish your own blog or freelance write articles for tiny newspapers and websites.
This will provide you with some abilities and experience to include on your CV, as well as the opportunity to begin developing a portfolio of work. Thus, the next time you attend a job interview, you will be the one who arrives prepared. a self-created experience. This also demonstrates initiative!
You can find internships and apprenticeships on our job portal.
6. Schedule informational interviews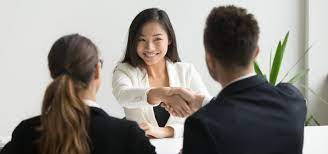 An informative interview is a meeting you arrange with a specialist to learn about their field of expertise. An informative meeting is a forum for discussion and should not be construed as a chance to solicit employment. You'll establish contact with someone in the sector into which you're wanting to break into, someone whose knowledge and counsel may be quite beneficial.
They may offer to put in a good word for you or inform you of future employment vacancies, but the meeting is ultimately a favor to you, and you should be appreciative of the time they have taken to share it with you. Once again, the Career Office is a fantastic place, to begin with, informative interviews as many alumni are delighted to speak with new grads from their school or major and are often very willing to assist.
7. Stay true to yourself.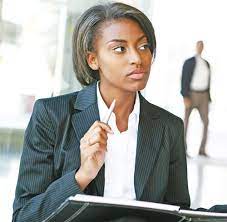 Conduct a search for organizations, jobs, and experiences that fit your personality. Are you hesitant to take a job with a corporation whose principles or ideas are diametrically opposed to your own? Pay attention to your instincts. If your employer does not share your beliefs, it will be tough to feel enthusiastic about your job. It is preferable to wait and find employment at a firm where you are enthusiastic about working.
Take note of what you really like and what you truly despise. The more information you possess about yourself, the better, "Cabal said. Have faith in yourself. It's natural for your confidence to weaken at times of significant change (such as starting a profession and moving on your own).
Be conscious of it, but also remind yourself of your abilities and achievements, as well as the value you provide to a prospective employer. Bear in mind that you are wonderful. "We are all exactly where we should be," Chapman said. I'm aware that everything I've done in school has contributed to my graduating and obtaining a job that I like. There may be plenty of competition, but I am certain that my talents and background set me apart from the others. "