Before the interview wraps up, you may be asked the questions, "Do you have any questions for us"?. It's an excellent opportunity to get more information about the company to show that you are genuinely interested in this organization. By asking great questions, the interview will naturally become more like an enjoyable, casual business conversation. Asking the right questions also helps with a job seeker's performance at an assessment center. I have therefore prepared some questions to ask during an interview.
Preparing to answer the interviewer's questions is one crucial part of the interview process; however, preparing a list of questions for the interviewer is also one of the best preparations. The interview will be about your skills and capabilities and your previous experiences. However, asking questions as an interviewee about the company will show that you are focused on understanding the problem and contributing solutions. Here are a few questions that we have prepared for you that can come in handy during your interview:
What have others in this role done to bring success to the company?
This question will trigger the interviewer to know that you have your eye on success! You will also get information about what others have done right in this job, and you can take notes. It will also give you an idea of the job expectations. You may find that being innovative is the key to success, or reaching a specific target or number is ideal. Anything along these lines will give you an idea of how you fit.
Which are the challenges that you think are the biggest ones in this role?
What is great about this question is that you are already demonstrating that you are a problem solver by asking. Here you will get more information about what challenges the company can be facing concerning the role. You will learn about the situation and the company's expectations for the position. Remember to use a combination of opened and closed questions to dig deeper.
Who are the biggest competitors?
Before asking this question, you should have already researched the industry, the company, and its competitors. This question shows your interest in the bigger picture. It will also allow you to discuss your findings and maybe suggest a solution or share an idea. With this question, you send a signal to the employer that you have done your homework. Therefore, extra points for showing interest!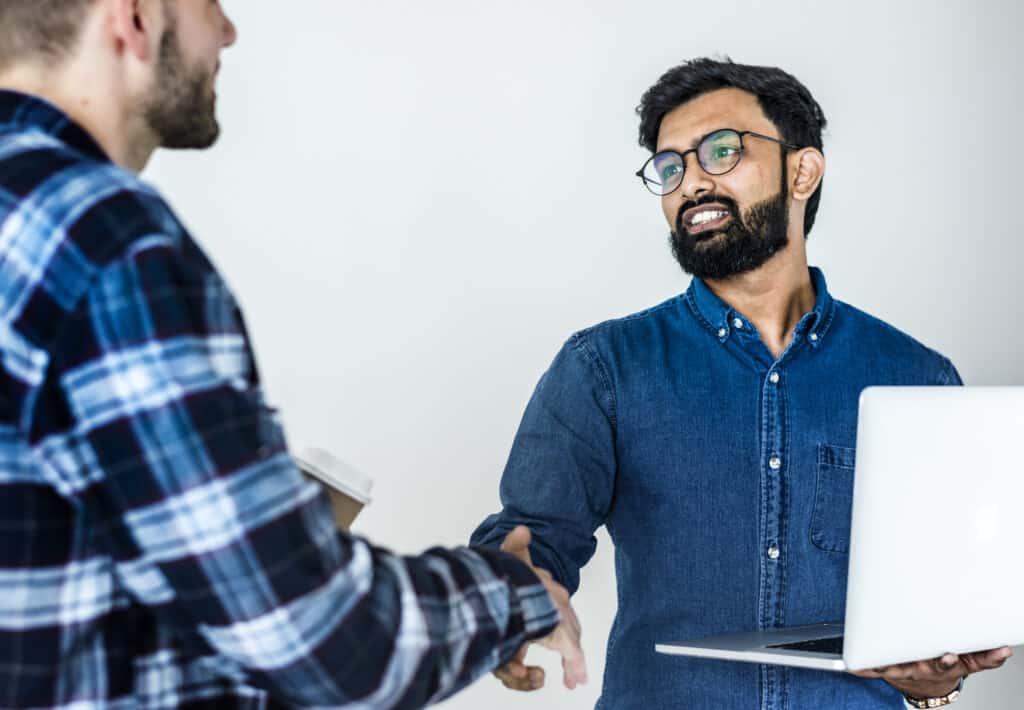 How does the company foster a positive team atmosphere?
This question will help you understand the company's culture and how well it fits your values. Ideally, the company will have team building activities, or maybe the interviewer will give you a few examples of how conflict is managed in the company.
By asking this question, it indicates to the interviewer that you will be a positive and professional addition to their team and that you are ready to work and cooperate with others.
What do You Love About Working Here? Some Questions to ask during an interview
The question is very positive and will compel the interviewer to give you more information about what they love about the company, and the culture.
The question will start a short conversation about the workplace's mutual professional interests and let you positively bond with the interviewer. It will also allow you to get further information about the company's culture and evaluate whether the role is a good fit for you.
Summarize the Job Description and Ask If You Missed Anything
This step can be interpreted as an upbeat recap to ensure that you understand what the job entails and later avoid any surprises when you start the job.
It will also show the interviewer that you are clear about the objectives of this position and that you are very interested in moving forward.
What are the next steps after this interview, and do you need anything else from me?
This question will give the interviewer a chance to ask for any additional documents or pieces of information, for example, your transcript, letter of recommendation, or a certificate to prove your second language proficiency. You will also know how you performed at the interview and whether the interviewer is willing to move you to the next stage of the hiring process. This way, you can have a time frame of when you can expect to hear a callback. Additionally, by asking this question, you will show the interviewer that you are eager to move forward.
Questions You do Not Want to Ask During this Interview
In your first interview, you want to avoid asking any questions about your salary, vacation time, working hours, benefits, or bonuses. It is appropriate to discuss these details in your second or third interview. Your first interview must be focused on showing that you are the right candidate for the job. Use the first interview to gather more information about what it is to work in the company and any other details about the job itself that can come in handy in the future.
In Conclusion – Questions to ask during an interview
I featured these favorite questions because you will get a lot of useful information about the company, the role and decide if its a fit. It is easy to score some great points with the interviewer. You will get the chance to start discussing the job's objectives and at the same time to share any ideas that will let the interviewer know that you will be a great addition. Remember, you can use these questions as they are for your interview, or you can tailor them according to your industry. Best of luck!
What are your favorite questions to ask during an interview? Feel free to share your ideas below, and I read every comment.