Let's Get Creative with unsolicited Job Applications. It is a fact that the Job market is choked. Let me ask, "Are you still waiting for the perfect job advertisement to pop up on your LinkedIn feed?" Maybe you still believe that submitting 100 applications a week will land you a job faster. Better get proactive and get that dream job on the "hidden" market. It is time to create your opportunities! By applying to an impressive unsolicited job application, the chances are high that you can discover needs that the company does not even know it has.
But then, what is an unsolicited application in general?
Many believe an unsolicited application is a mass mailing by job seekers to several companies to get any job. However, that is not the real purpose of it. In fact, it is defined as an application that addresses a position that is not advertised. The only reason for this application is the job seeker's desire to work for that specific company. Typically, the job seeker can describe in detail what the job should be like, to show interest. Furthermore, the applicant is already well familiar with the company's business, values, and targets.
Of course, the chances of getting a job with an unsolicited application are lower than when you apply for an active posted position. If done correctly, the benefits are fantastic.
What are the advantages of an unsolicited application?
In every company, many positions hire through internal processes or filled with persons gained through networking. That is to say, a high percentage of great jobs will not be advertised to the outside world. By writing an unsolicited job application, HR will get another application to consider for those positions. Furthermore, there is less competition compared to an open job advertisement. While companies usually check the entire number of applicants for a position, an unsolicited application usually arrives at the company alone. Finally, if the company cannot offer you a position at the moment, some will keep you in mind and consider your application later on.
How to apply with an unsolicited application?
From the explanation above, submitting an unsolicited job application is different from the standard application process. We have summarized the essential facts for you in this article: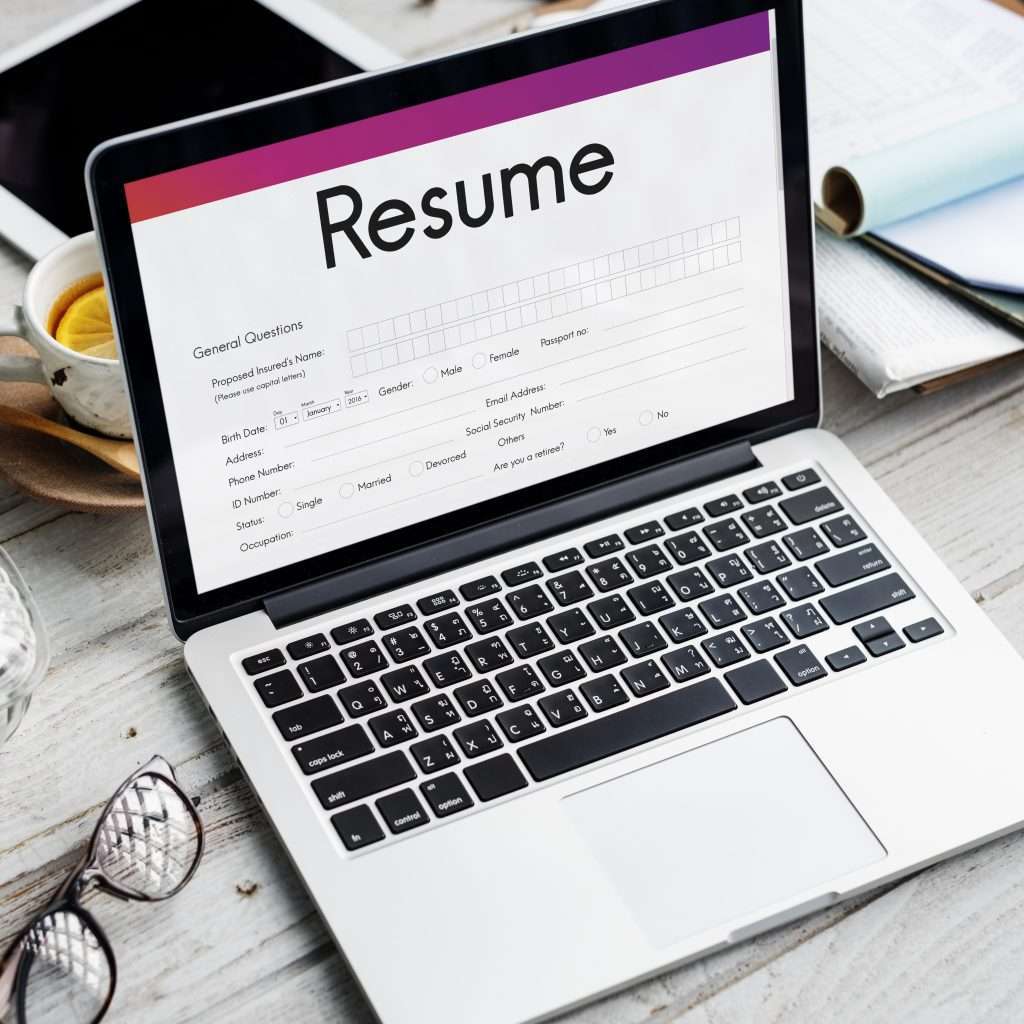 1. Know your target
Research, research, research! It's probably the most crucial step in submitting an unsolicited job application. Submitting an unsolicited job application takes far more effort in preparation compared with responding to an existing opportunity. You need to make sure to know everything about your target company, not only for writing your cover letter and resume but also in case you get that interview invitation.
What is the company doing?
Do you know its target market?
What can the company offer you?
Has the company-specific values and missions that meet your expectations?
Moreover, you should also ask yourself: What can I do for the company?
Is the organization on a path that requires your skill sets?
Sometimes you can find a contact person working at the company on the internet. Then connect with them professionally by asking the right questions. Developing this relationship further down the line makes it easier to request the favor. Otherwise, you can always take the initiative to call the HR department directly and ask for a contact person, as well as the right address for your documents. Imagine, after all the hard work, your application materials arrive at the wrong department. We don't wish this for you, so do your research well
2. Prepare a bad-ass Application Material that sticks
By applying for a non-existent position, you need to impress your potential employer and show your value by selling yourself like you would pitch a new product. The prospective employer needs to be 100% sure that investing in you will lead to a significant rise in its success. You need to answer two questions for sure: Why do you want to work for exactly this company? Why should they consider your application? Create a sense of urgency if you have a technical skill or push the cultural fit button if you are a fresh graduate. Make use of your research here! Point out your achievements and skills to create that value for the company and reinforce your arguments with examples or references.
Moreover, make sure to express your passion for the company and its products. Another factor to success is personalization. By addressing the cover letter directly to a contact person, the decision-makers will not get the impression you sent the same application to several other companies. If you address a recruiter with his/ her name and customize the letter to the person, it will create a more familiar feeling to the reader, and chances are higher that they will further read with high interest.
One thing you should NEVER do is to make use of common phrases in an unsolicited job application! Try to be unique and not mainstream! Your first goal is always to stay in your mind!
Together with the cover letter, you can send all other relevant materials (Resume, References, Graduation Certificate, Recommendation Letter), so that the decision-makers will get a full image of who you are how you fit into their organization.
3. Make personal contact
If a company posts a job offer, it says that they are looking for a specific person. It is, therefore, easy to follow the application process as stipulated by the company. However, with an unsolicited job application, you are speculating whether your skills could be an advantage for the company or not. Here it would be best if you were to follow-up after your application. It's your responsibility to make the first personal contact. So, pick up the phone! If you don't follow up, it doesn't matter how good your application is; HR Managers might disregard it.
We know searching for the right job is not always easy. However, with the unsolicited job applications, the odds may be with you. Play your cards right and present yourself in a way that stays in the mind of potential employers. Who knows – you might be able to create the perfect job just for you!
Looking to work abroad? We recommend China as one of your destinations for fining jobs Abroad. Oriental Career's Job board offers over 100k job opportunities for talents to explore. Better than other platforms out there, you have the tools to followup, track applications, design resumes and connect with HR Managers all through the same platform. We also support your job search by recommending your profile to organizations. browse through our jobs in China and Create a profile