If you plan to go to China in the future, you may know that some western apps you use in your daily life won't work in China. However, your phone is your life in China, how I like to say it. The first thing you do shortly after arriving in China is to buy a phone number to get started with your new life. But what are the most common Apps for Expats in China? Which one is essential to get through daily life?
#Top1: WeChat 微信
Maybe you have heard about that App called WeChat before. It's the most used App around China and I'm pretty sure you cannot find anyone in urban China, who is not using it. To be honest you could write a thesis about the App, but a lot of the features are only used by Chinese.
First of all, if you want to stay in contact or communicate with Chinese people, you need to have WeChat. You can chat, send pictures, share files, make audio or even video call and much more. There are several groups for expats where you can sell and buy stuff or find an apartment. Most companies also use WeChat for business communication. A nice feature inside the chat is the translation function, so even if people answer you in Chinese you will be able to follow the communication.
WeChat also has a pay function and is next to Alipay, your choice to pay. In China not every store takes cash anymore and credit cards either. Paying with the phone through a QR-Code is normal here. You can simply connect your Chinese bank card with your WeChat account and pay everywhere super-fast and easy. Moreover, you can send your friends money or Hongbaos (red envelopes) and even share bills directly, which is very convenient. WeChat pay is also useful if you want to pay several kinds of bills, from your phone to your electricity bill, nothing is impossible with WeChat!
Furthermore, WeChat is also a social media platform where you can share pictures, videos, music and so on with all your friends through your WeChat moments.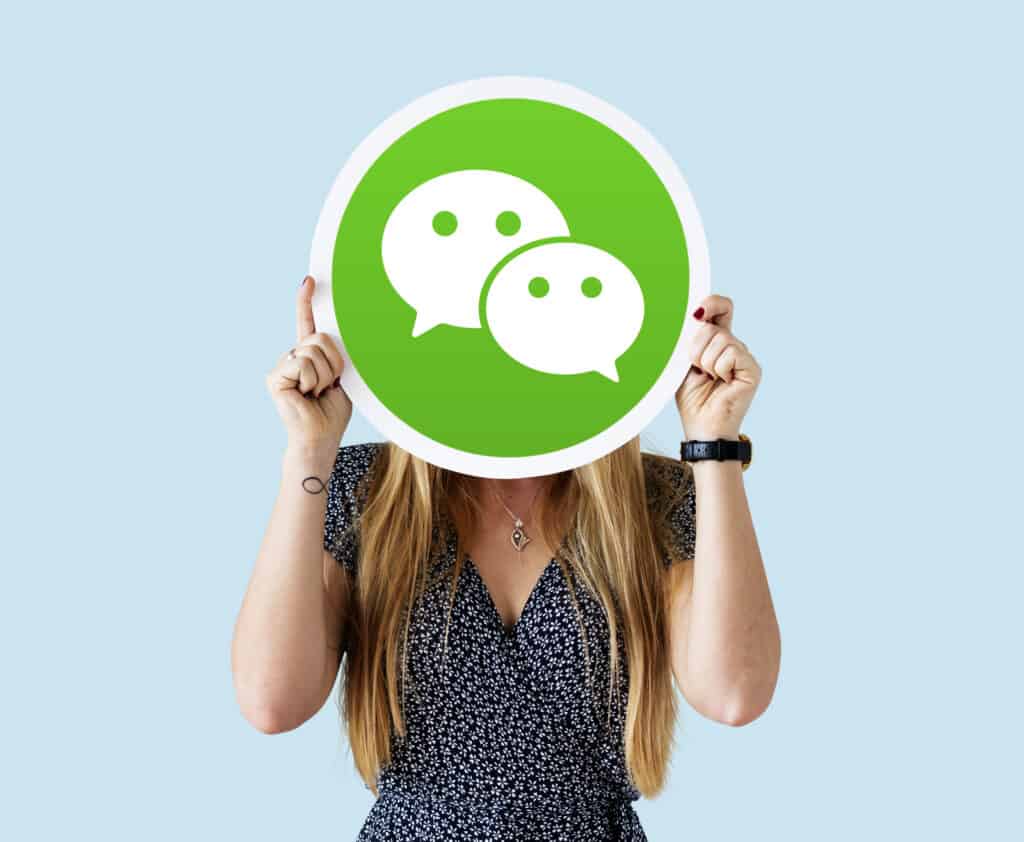 Since you cannot survive for long in China without WeChat it is our number 1 of survival Apps for expats in China.
#Top2: Baidu Maps 百度地图
Got lost on your way? No problem! Baidu maps will always help you find your way. It is the Chinese correspondent to Google Maps and will lead you your way. You can find the best routes by car, public transport, bike, food or scooter. It's also showing you taxi prices and is directly linked to Didi or other taxi services. One small disadvantage of Baidu Maps is that there is no English version and searching for locations written in Pinyin will not lead you to your destination. To solve this, you can either use Apple Maps if you have an iPhone or simply ask your Chinese friends to send you the address in Chinese characters. Whatever you choose you will get used to it and after some time you can master to type in locations in Chinese for sure!
#Top3: DiDi 弟弟出行
DiDi is the Chinese Uber a fortunately available in English. It's the most common system to help you travel from one place to another. You will rarely be left waiting more than 5 minutes, except you want to come home on a Friday or Saturday evening from Sanlitun or Wudaokou.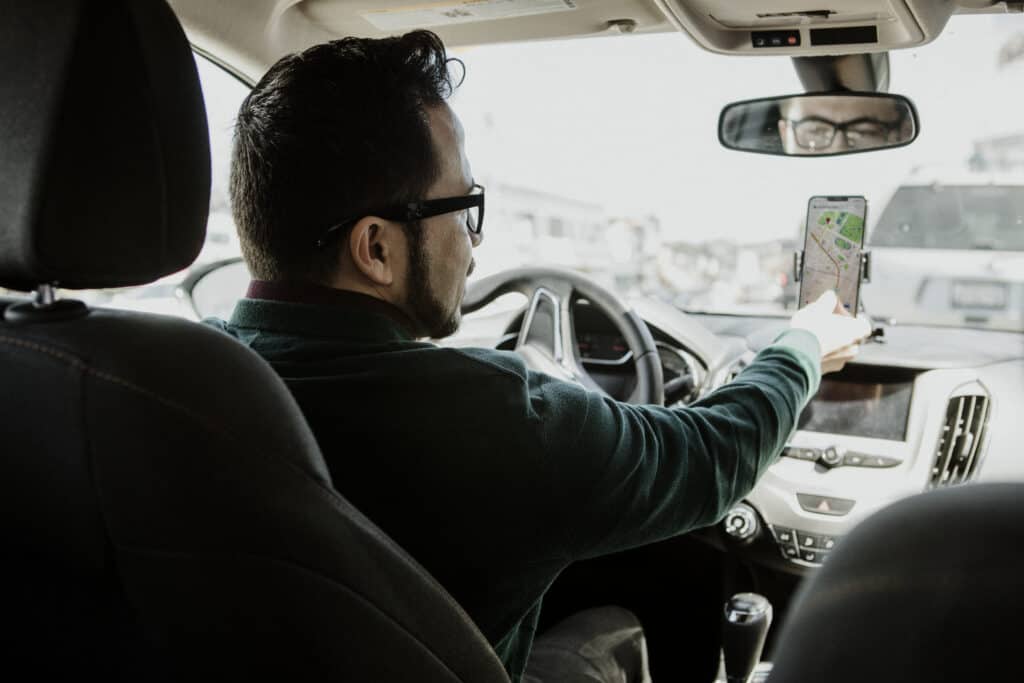 Prices of DiDi are super cheap compared to taxi prices in Europe for example and you will always see the route the driver is using with traffic jams and expected time of arrival. For your safety always check the license plate of the car and the face of the driver. Usually the driver will also ask you for a number. I would guess every foreigner is confused which number the driver wants to know in the beginning, because there is none written in the App. However, it is simply the last four numbers of your used phone number, so keep them in mind!
Although, DiDi has an English version and chat function, it is most likely that the driver will call you before his arrival and talk to you with heavy dialect in Chinese. However, don't let this communication problems let you down, after some time you will become a master in guessing what the driver wants!
#Top4: Baidu Translate 百度翻译
It is quite similar to Google Translate, but way more accurate if you want to translate something from Chinese into English or vis versa. You can also translate pictures or even whole documents! Baidu Translate is definitely a life savior if your Chinese skills are not that great and you need to read or write some texts.
#Top5: Pleco
Pleco is a must have for every Chinese learner. This online dictionary helps you with any Chinese vocabulary problem. You don't know the pinyin? Don't worry, you can simply draw in the character and get your translation.
#Top6: Ele.me 饿了么, Meituan 美团
Too lazy to cook or go out and get some food? Then you need one of those Apps or even both in order to always find the cheapest deals. Whenever you feel hungry you can find various food choices there, with delivery to your door of course. Breakfast, lunch, dinner or a late-night snack from McDonalds, you can get everything, anytime! But be careful to not deliver your late-night snack to your friends' door by accident.
Like most of the Chinese Apps, those two don't have an English version. However, you can simply put your screenshots in Baidu Translate and you will know what to do!
#Top7: Taobao 淘宝
If you are in love with shopping, you should download Taobao. You can find literally anything there: food, clothes, games, make-up, decoration… there is no limit! Sometimes you will get the weirdest things recommended there, so it's also a nice time killer searching for the funniest stuff. Another nice feature of Taobao is that you can order your normal groceries from several supermarkets, too.
Of course, Taobao is also only available in Chinese. However, after one or two orders you will get used to it and buying stuff will get super convenient.
Some other famous Apps for expats in China are:
Alipay 支付宝 = Payment App
Mobike 摩拜单车 = Bike-sharing App
JD = Online shopping App
DianPing 大众点评 = App for your free time
Ctrip = Travel planner
Douyin 抖音 = Chinese TikTok
Tencent Meeting 腾讯会议 = Chinese Version of Zoom
QQ Music QQ音乐 = Music streaming App
iQiyi 爱奇艺 = Streaming App for movies and TV series
Apps for expats in China
There are several more Apps for ex-pats in China, which can make life more convenient, but with those above, you will be able to master China's daily life without problems. You should be aware that most western Apps won't work in China, so better make sure you download a VPN (but keep in mind that it is not legal!) or ask your friends and family to contact you via WeChat or Skype.
We wish you a good start in China and don't hesitate to reach out to us to get help getting our visa, accommodation or more tips how to start a life in China!