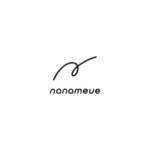 Overview
Founded Date November 25, 2016

Sectors Automation , Tech

Posted Jobs 7

Viewed 226
Company Description
At nanameue, Inc., our focus is to connect people through social media. nanameue, Inc started in May of 2013 with roots in Japan and Thailand. With growing teams, nanameue, Inc. has built one of Japan's top chat applications with over 5 Million users and over 40 Million downloads from all our applications combined. We are venturing into Web3xSNS with a mission to "Building Community with Science".
Having a global mindset, nanameue, Inc is built with people from a variety of different cultures from Japan, Thailand, Malaysia, Brazil, and Australia to name a few. To maintain the global culture, our company language is English and we continue to welcome new members from all over the world.
Our goal is to build a virtual space where everyone can have their presence as themselves and welcome everyone as they are.
Nanameue's story began in May, 2013. This start-up with roots in Tokyo and Thailand was founded to build connections between people through social networks. And now Nanameue has over 30 people in Tokyo building one of Japan's top ten chat applications.
With around 1 million concurrent users, their engineers have the opportunity to take on complex but rewarding technical challenges.
Being an international company, approximately half of their members come from overseas: they have members from places like Thailand, China, Malaysia, Philippines, Australia, and Brazil. And Nanameue use English as the official company language.
Company Reviews
Great Company to work for considering their perks