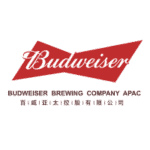 Overview
Founded Date October 19, 2020

Sectors Consumer Goods

Posted Jobs 0

Viewed 664
Company Description
Budweiser APAC, part of AB InBev, is the largest and a fast growing beer company in Asia Pacific. The Company is one of the most profitable Asia-based beer companies in terms of Normalized EBITDA in 2018, with sales into 38 territories across the region, including its principal markets China, South Korea, India and Vietnam.
The Company brews, imports, markets, distributes and sells a portfolio of more than 50 beer brands in Asia Pacific. The Company believes brands are the foundation and cornerstone of building relationships with consumers and the key to long-term success. The Company seeks to maintain sustainable competitive advantages through its ability to meet evolving consumer desires and its leading brand positions, especially in the premium and super premium category, in all of its markets. Its portfolio includes international and local beer brands such as Budweiser, Stella Artois, Corona, Beck's, Hoegaarden, Leffe and Goose Island across markets; Harbin, Sedrin and Boxing Cat in China; and Cass and Hand & Malt in South Korea.
Budweiser APAC's controlling shareholder, AB InBev, is the world's largest brewer by volume and by value. There are mutual benefits from the Company's relationship with AB InBev. AB InBev has a significant interest in the success through its ownership of a substantial majority of Budweiser APAC's equity and receives payments under contractual arrangements. Budweiser APAC benefits from the ability to license many of AB InBev's leading brands along with the ability to leverage AB InBev's scale through participating in certain global arrangements with AB InBev, including global marketing and procurement services. Moreover, both Budweiser APAC and AB InBev are able to share best practices in order to support mutual success and growth.
Company Reviews
Great Company and interview process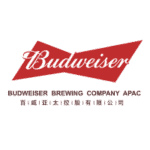 Response
you should wait and see what is coming after you