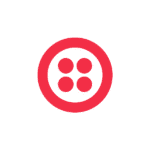 Job Detail
Job ID 23090

Offered Salary

Negotiable

Qualifications

Bachelor Degree, Master Degree, MBA

Language Requirement English

Other Classifications

Startup, SaaS, Tech, Non-Tech
Job Description
Because you belong at Twilio
The Who, What, Why and Where
Twilio is growing rapidly and seeking a Technical Account Manager to be the designated technical support engineering contact for our strategic customers.  As a designated technical contact you will work with our customers to resolve complex technical problems with potentially very costly and far-reaching consequences. You should have an interest in digging deep as well as be able to zoom out and look at the larger picture. The TAM delivers proactive guidance to the customer to provide added value through the use of Twilio technologies and deliver recommendations to make the customer's environment less susceptible to business impacting downtime. You are able to remain calm and effective at higher workloads as well as excelling at prioritization and evaluation of situational urgency.
Who?
Twilio is looking for a TAM who lives the Twilio Magic and has a demonstrated track record of technical support experience.  They also have:
4+ years of relevant experience
Good knowledge of RESTful technology, previous work with APIs and ability to understand and solve issues with cloud solutions.
Skilled in solving network connectivity issues, with an understanding of TCP/UDP, and basics of SSL/TLSWebRTC experience is a huge plus
Comfortable in working with customers' developers to troubleshoot use of the Twilio helper libraries.
Enthusiasm for interacting and collaborating with other groups within Twilio in your search for the solutions our customers need
Development experience in Javascript, VOIP / SIP Applications, WebRTC is a huge plus
What?
As a Technical Account Manager, you will live the Twilio Magic values:
BE AN OWNER: Use your strong technical and diplomatic skills to address customer issues and provide customer feedback to Twilio's Product and Engineering teams.
WEAR THE CUSTOMERS' SHOES: Work with our customers' and partners' developers, architects, and support personnel to resolve complex problems with potentially very costly and far-reaching consequences.
EMPOWER OTHERS: Collaborate with your teammates and the Twilio Product and Engineering teams via Slack as well as filing JIRAs to report reproducible bugs.
DRAW THE OWL: Understand customer trends, analyze patterns, drive betterments and report what you observe to the management team in order to better improve our support process is a key part of the role. 
Why?
The Customer Support Organization is central to Twilio's continued growth. We only succeed at Twilio when our customers succeed. An outstanding customer experience with both our products and our service is an integral part of why customers choose Twilio, and your role is critical in ensuring the success here.
Twilio is a company that is empowering the world's developers with modern communication in order to build better applications. Twilio is truly unique; we are a company committed to your growth, your learning, your development, and your entire employee experience.  We only win when our employees succeed and we're dedicated to helping you develop your strengths. We invest in weeks dedicated to tackling hard problems and creating your own ideas. We have a cultural foundation built on diversity, inclusion, and innovation and we want you and your ideas to thrive at Twilio.
Where?
We employ diverse talent from all over the world and we believe great work can be done anywhere. Around the world, Twilio offers benefits and perks to support the physical, financial, and emotional well being of you and your loved ones. No matter where you are based, you will experience a company that believes in small teams for maximum impact; seeks well-rounded talent to ensure a full perspective on our customers' experience,  understands that this is a marathon, not a sprint; that continuously and purposefully builds an inclusive culture that empowers everyone to do their best work and be the best version of themselves.
About us:
Millions of developers around the world have used Twilio to unlock the magic of communications to improve any human experience. Twilio has democratized communications channels like voice, text, chat, video and email by virtualizing the world's communications infrastructure through APIs that are simple enough for any developer to use, yet robust enough to power the world's most demanding applications. By making communications a part of every software developer's toolkit, Twilio is enabling innovators across every industry — from emerging leaders to the world's largest organizations — to reinvent how companies engage with their customers.
 
Other jobs you may like
Leinster, Ireland, Dublin, Leinster, Ireland