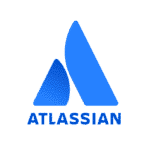 Job Detail
Job ID 23029

Offered Salary Negotiable

Career Level mid--senior

Experience 4-years

Gender All

Qualifications Bachelor Degree, Master Degree, MBA

Language Requirement English

Region north-america

Other Classifications Startup, SaaS, Tech, Non-Tech

Remote Yes
Job Description
Atlassian can hire people in any country where we have a legal entity, assuming candidates have eligible working rights and a sufficient timezone overlap with their team. As our offices re-open, Atlassians can choose to work remotely or return to an office, unless it's necessary for the role to be performed in the office. Interviews and onboarding are conducted virtually, a part of being a distributed-first company.
Atlassian is seeking a Program Manager to boost the effectiveness of our teams in the US by leading key technical programs, championing delivery success and operationalising our capability development processes in order to make our delivery hum with effectiveness and efficiency.
R&D Program Managers at Atlassian build trusted networks, seek clarity and deliver complex cross-functional programs as seamlessly as single team projects. Like air traffic controllers they shepherd the safe, orderly, and swift flow of initiatives at Atlassian.
As the ideal Program Manager, you are a dynamic individual who champions delivery excellence, thrives in making order out of moving parts and understands the importance of the teamwork it takes to make programs successful. Alongside leaders and colleagues in the Program Management team, you will develop and apply practices, plays, and agile frameworks to ensure successful project delivery and build pathways for autonomous, empowered, and lasting teams.
A bit about the team:
The Data Platform team aims to give seamless federated access to all data across Atlassian and we believe that all teams should have the ability to access secure data at speed and run ML and insights at scale. Our team has enormous potential to increase the impact of every Atlassian cloud engineer, from those who work on our internal platforms, to those who strive to improve the experiences of our fanatical end-users. But first, we need to empower our own engineering teams, and enable them to do the best work of their lives.
As a Team Data Program Manager, you will understand the 'why' behind strategic plans and manage work to execute them. You will guide reporting mechanisms, craft communications for various audiences (including executives), set project patterns and artefacts for cross-team projects, as well as jump in to help connect and unblock teams.
To be successful in this role you will be able to engage with many cross-functional teams (with varying perspectives!), to shepherd projects aligned to the strategic plan. You will need to deeply understand Atlassian's priorities, and relate them to company level business goals. You are a centre of team spirit, and you craft and implement pathways to up-level the teams working toward a common strategy.
Does this sound exciting to you? You might be the person we're looking for.
You Will:
Run priority programs, to influence the overall success of the Team Data strategy.
Clearly communicate for impact across teams, functions and programs – ensuring broad understanding of status, risks, dependencies, and insights.
Ensure the teams you work with are planning and setting the right goals, and executing on those goals efficiently following good tracking and standardised reporting methods.
Negotiate across many teams and stakeholders to broker commitments and program roadmaps, driving a high degree of predictability; re-baselining based on new information and effectively managing complex dependencies.
Proactively surface program issues and risks early while ensuring clear understanding and resolution/mitigation plans are in place.
Work directly with Engineering leaders on technically complex programs of work
About you:
You love running complex cross-functional projects in a fast-paced and ever-changing environment
You are an excellent collaborator specifically with software teams and communicator that can expertly influence and coach change across teams
You're a multiplier, passionate about software product teams, with a focus on teamwork and how we can work better together
You are able to prioritise and ask the right questions
You promote a healthy 'measure twice, cut once' decision making culture
You know when to run with something on your own and when to ask for help
 
More about you
 
You have 5+ years of relevant professional experience, demonstrating success as a Project / Program Manager in a dynamic environment with globally distributed teams.
A track record of setting appropriate expectations, crisp execution, and on-time delivery 
You have the ability to balance priorities among the long-term vision and short-term execution strategy.
You have experience working directly with Engineering leaders on technically complex programs of work, fostering a shared understanding between technical and non-technical team members
You are familiar with Agile methodologies and are able to draw upon best practices, patterns and agile frameworks to build pathways for autonomous, empowered, and lasting teams for a future Atlassian.
You are comfortable with change and ambiguity, and can creatively think on your feet to adapt.
Attention to detail: successful history of closing loops and delighting customers
High energy, results-oriented self-starter with a positive mentality and with a "can-do" attitude. Must be persistent, ambitious, curious and creative with a track record of focusing on high impact and pivotal initiatives through to execution without direct authority
 
We'd be super excited, if you have
 
Strong technical skills, technical degree or background
History leading and redefining platforms delivering on I2R capabilities
Knowledge of Jira, Confluence, and the rest of the Atlassian product suite
 
 
 
More about our team
We are a growing team of engineers, product managers, and designers of all levels of experience. We are, above all else, driven innovators. As standard for Atlassian, we offer innovation time to solve problems that matter the most to you. We count the reigning ping-pong champion among our numbers.
This team is directly involved in multiple initiatives to change the way Atlassian does business. We have the exciting opportunity to be part of redefining the company and invite you to join us on our journey.
More about your role
You will be part of the internal IT team, working directly with support analysts, developers and business partners on supporting, maintaining and optimizing the systems that drive customer success and support.
You will help set the vision and drive the strategy to deliver the right balance between custom functionality and integrating best-of-breed capabilities. You will represent several partners and develop roadmaps that optimize value delivery across teams. You will model our department's role as a connecting force in the business.
More about our benefits
Whether you work in an office or a distributed team, Atlassian is highly collaborative and yes, fun! To support you at work (and play) we offer some fantastic perks: ample time off to relax and recharge, flexible working options, five paid volunteer days a year for your favourite cause, an annual allowance to support your learning & growth, unique ShipIt days, a company paid trip after five years and lots more.
More about Atlassian
Creating software that empowers everyone from small startups to the who's who of tech is why we're here. We build tools like Jira, Confluence, Bitbucket, and Trello to help teams across the world become more nimble, creative, and aligned—collaboration is the heart of every product we dream of at Atlassian. From Amsterdam and Austin, to Sydney and San Francisco, we're looking for people who want to write the future and who believe that we can accomplish so much more together than apart. At Atlassian, we're committed to an environment where everyone has the autonomy and freedom to thrive, as well as the support of like-minded colleagues who are motivated by a common goal to: Unleash the potential of every team.
Additional Information
We believe that the unique contributions of all Atlassians is the driver of our success. To make sure that our products and culture continue to incorporate everyone's perspectives and experience we never discriminate on the basis of race, religion, national origin, gender identity or expression, sexual orientation, age, or marital, veteran, or disability status.
All your information will be kept confidential according to EEO guidelines.
If your experience looks a little different from what we've identified and you think you can rock the role, we'd love to learn more about you.
Learn more about Atlassian's culture, interviewing flow, and hiring process by checking out our Candidate Resource Hub.
Other jobs you may like
Beijing, China, Beijing, People's Republic of China