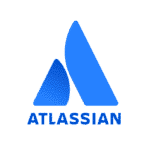 Job Detail
Job ID 23126

Offered Salary

Negotiable

Qualifications

Bachelor Degree, Master Degree, MBA

Language Requirement English

Other Classifications

Startup, SaaS, Tech, Non-Tech
Job Description
Atlassian can hire people in any country where we have a legal entity, assuming candidates have eligible working rights and a sufficient timezone overlap with their team. As our offices re-open, Atlassians can choose to work remotely or return to an office, unless it's necessary for the role to be performed in the office. Interviews and onboarding are conducted virtually, a part of being a distributed-first company.
With over 200,000 customers worldwide, our team owns retention and account management for the largest 10% of enterprise customers in their respective regions; representing Atlassian's product portfolio, which includes Jira, Confluence, Jira Service Management, Trello and Jira Align. They drive retention increases across our product portfolio by proactively engaging on strategic renewals, as well as discovering expansion, upsell, upgrade and cross-sell opportunities. They partner closely with our strategic sales teams to drive Total Book of Business growth, leading Cloud & Data Center sales cycles end-to-end, and are also responsible for providing deal support on large strategic opportunities. We are looking for a team player who can adapt to rapidly changing events, and balances complexity of scope of ownership while accurately judging priorities and keeping track of details. 
 
In this role, you'll get to:
 
Maximize software retention rates through effective inside sales techniques over the phone, video and email, while minimizing customer churn.
Lead end-to-end sales motions for our Cloud and Data Center platforms
Manage renewals and expand users across a sizable product portfolio
Provide deal support by providing whitespace analysis, install base research and quoting support
Partner with our strategic sales team on account planning and driving growth
Increase customer awareness of Atlassian's product portfolio to discover cross-sell and up-sell opportunities
Maintain a deep understanding of product updates and new offerings and articulates those improvements to customers and our solution partners
Forecast a pipeline for renewal, upsell and cloud migration opportunities
 
On your first day, we'll expect you to have:
 
Five years of experience in account management, software renewals, customer success or other relevant business areas
Ability to be decisive and prioritize among competing opportunities
Enjoy being working in a team; driving collaboration and engagement scope with internal stakeholders
Experience leading Enterprise customer engagements with senior stakeholders
Ability to establish rapport and build relationships and trust over the phone and on video across a wide variety of countries and cultures
Proven track record of meeting or exceeding performance goals
Experience managing an end-to-end sales cycle
Excellent communication skills in both English and Dutch, written and spoken
Experience working with the Benelux & Nordics market
 
It's great, but not required, if you have:
 
Experience selling Enterprise SaaS products
Experience working with Channel partners to retain and grow customer accounts
 
More about the team
The Customer Retention team is focused on maximizing revenue retention, with a focus on strategic migration and expansion efforts, all while providing a seamless customer experience that ensures continued loyalty. We are comprised of hard-working, passionate and fun-loving people, specialized in Atlassian's full suite of products and services. We have shared performance metrics and goals to inspire collaboration and teamwork, but, above all, we believe in the Atlassian values and want to use them as our compass in constantly refining and optimizing our non-traditional retention model.
More about our benefits
Whether you work in an office or a distributed team, Atlassian is highly collaborative and yes, fun! To support you at work (and play) we offer some fantastic perks: ample time off to relax and recharge, flexible working options, five paid volunteer days a year for your favourite cause, an annual allowance to support your learning & growth, unique ShipIt days, a company paid trip after five years and lots more.
More about Atlassian
Creating software that empowers everyone from small startups to the who's who of tech is why we're here. We build tools like Jira, Confluence, Bitbucket, and Trello to help teams across the world become more nimble, creative, and aligned—collaboration is the heart of every product we dream of at Atlassian. From Amsterdam and Austin, to Sydney and San Francisco, we're looking for people who want to write the future and who believe that we can accomplish so much more together than apart. At Atlassian, we're committed to an environment where everyone has the autonomy and freedom to thrive, as well as the support of like-minded colleagues who are motivated by a common goal to: Unleash the potential of every team.
Additional Information
We believe that the unique contributions of all Atlassians is the driver of our success. To make sure that our products and culture continue to incorporate everyone's perspectives and experience we never discriminate on the basis of race, religion, national origin, gender identity or expression, sexual orientation, age, or marital, veteran, or disability status.
All your information will be kept confidential according to EEO guidelines.
If your experience looks a little different from what we've identified and you think you can rock the role, we'd love to learn more about you.
Learn more about Atlassian's culture, interviewing flow, and hiring process by checking out our Candidate Resource Hub.
Other jobs you may like
Leinster, Ireland, Dublin, Leinster, Ireland