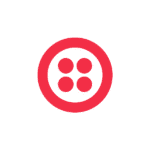 Job Detail
Job ID 22943

Offered Salary Negotiable

Career Level entry-level

Experience 2-years

Gender All

Qualifications bachelor-degree

Language Requirement English

Region north-america

Other Classifications Startup, SaaS, Tech, Non-Tech

Remote Yes
Job Description
Because you belong at Twilio
The Who, What, Why and Where
Twilio is growing rapidly and seeking a Staff Software Engineer to be a part of a team of talented engineers who build and integrate services that continuously improve our ability to provide products to customers while simultaneously delivering industry leading availability. We do this by leveraging technologies that include AWS cloud infrastructure and APIs, Apache Kafka, Rest APIs, while also building our own services or contributing to open source projects.
Who?
Twilio is looking for an experienced Staff, Software Engineer to join the Billing Platform Engineering team and build the future of our billing account architecture. As Software Engineer  your responsibility will be to help design billing infrastructure that works for all Twilio customers – regardless of their account complexity. As a Staff, Software Engineer, you will design, architect, and build core platform services, REST APIs and help transition our platform to next generation architecture. We run on AWS cloud infrastructure and use AWS cloud data store, messaging services, MySQL, Redis, and Docker. The infrastructure that you help design and build will also be the core foundation that will accelerate growth of Enterprises and Partner customers. 
You may be a fit if:
5+ years of work experience building highly scalable products
Strong experience with Java, Scala or Python 
Strong experience building scalable software systems and strong background in distributed systems, infrastructure, business logic for APIs or tooling to help debug mission critical applications
Experience building and debugging high traffic messaging applications
Excellent experience debugging and scaling production infrastructure and services
Understanding of AWS infrastructure or similar public cloud providers
Mentored and led a team of engineers executing medium to large scale projects
Degree in Computer Science or a related field, or equivalent work experience
It would be a plus if you have:
Experience building and managing Devops infrastructure
A+ level debugging skills on production systems
On call experience debugging mission critical systems
What?
As a Staff Software Engineer, you will live the Twilio Magic values:
Draw The Owl: You'll forge the vision for the next generation of programmable interfaces for Billing Platform. There's no instruction book, it's yours to write. You'll figure it out, ship it, and iterate. You'll invent the future, but you won't wing it.
Be Inclusive & Empower Others: You will foster the growth of an inclusive, high-performing team. Outside your team, you will champion communities of practice, and can be an expert to lead and mentor when needed. How will you grow your team through teaching and nurturing welcoming, safe spaces where everyone can bring their authentic selves?
Be An Owner & Be Bold: You will be the technical lead responsible and accountable for the well-being, delivery, and growth within the team. How will you develop a culture of personal and team growth that encourages your team members to work together to achieve great outcomes?
No Shenanigans: Great technical leads consistently display good judgment. They are intellectually honest, transparent, and work together with others by fostering an authentic, inclusive environment. How will you serve as a model for fair decision-making within and beyond your team?
Wear The Customer's Shoes: Your team will ship great platform features that delight your customers. You will get to know your customers and walk in their shoes. How will you listen to your customers' challenges, identify opportunities, craft solutions, and deliver the right value at the right time?
Write It Down: You will communicate effectively to executives, to your peers, and internally among your team. Are you able to distill complex thoughts and concepts simply? Are you articulate and concise in written and verbal communication? Will you communicate with empathy and understanding even in stressful situations?
Why?
Twilio is a company that is empowering the world's developers with modern communication in order to build better applications. Twilio is truly unique; we are a company committed to your growth, your learning, your development, and your entire employee experience. We only win when our employees succeed and we're dedicated to helping you develop your strengths. We have a cultural foundation built on diversity, inclusion, and innovation and we want you and your ideas to thrive at Twilio.
Where?
This position will be remote. We employ diverse talent from all over the world and we believe great work can be done anywhere. Around the world, Twilio offers benefits and perks to support the physical, financial, and emotional well being of you and your loved ones. No matter where you are based, you will experience a company that believes in small teams for maximum impact; seeks well-rounded talent to ensure a full perspective on our customers' experience, understands that this is a marathon, not a sprint; that continuously and purposefully builds an inclusive culture that empowers everyone to do their best work and be the best version of themselves.
About Us
Millions of developers around the world have used Twilio to unlock the magic of communications to improve any human experience. Twilio has democratized communications channels like voice, text, chat, video and email by virtualizing the world's communications infrastructure through APIs that are simple enough for any developer to use, yet robust enough to power the world's most demanding applications. By making communications a part of every software developer's toolkit, Twilio is enabling innovators across every industry — from emerging leaders to the world's largest organizations — to reinvent how companies engage with their customers.
In accordance with applicable law, the following represents Twilio's reasonable estimate of the range of possible compensation for this role if hired in Colorado. Please note that this information is provided for those hired in Colorado only, and this role is open to candidates outside of Colorado as well. 
Salary:
Denver/Boulder Metro:
Salary Range: 130,000 – 160,000
Rest of Colorado:
Salary Range: 110,000 – 140,000
Additionally, this role is eligible to participate in Twilio's equity plan.
An overview of Twilio's benefits offered is listed below:
Twilio is committed to delivering a comprehensive benefits program that provides support needed for you and your loved ones. It's likely that you don't think about benefits every day; however, they are an important component of your total compensation, and we want you to understand the options available to you so that you can make the most of your benefit dollars.  At the time of this posting, this role is eligible to participate in the following benefits, which Twilio reserves the right to modify at any time for any reason in accordance with applicable law:
Healthcare Insurance and Leave
Prescription Drug
Dental
Vision 
Flexible Spending and Health Savings Accounts
Leave programs for all of life's moments: maternity, parental/bonding, as well medical leave to care for yourself or a loved one
Financial Benefits
Short and Long Term Disability Insurance
Life and Accidental Death & Dismemberment Insurance
401(k) Retirement Savings Plan with a match
Reimbursement Programs & Stipends
$65 per month work-from-home stipend
Up to $50 per month for wellness expenses and activities
Up to $30 per month to use towards books/eBooks
Other jobs you may like
Beijing, China, Beijing, People's Republic of China