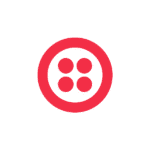 Job Detail
Job ID 42015

Career Level Mid-Senior

Gender All

Qualifications certificate

Language Requirement

Region North America

Other Classifications startup

Special Programs y-combinator

Remote Yes
Job Description
See yourself at Twilio
Join the team as our next Software Engineer! 
Who we are & why we're hiring
Twilio powers real-time business communications and data solutions that help companies and developers worldwide build better applications and customer experiences.
Although we're headquartered in San Francisco, we're on a journey to becoming a globally antiracist company that supports diversity, equity & inclusion wherever we do business. We employ thousands of Twilions worldwide, and we're looking for more builders, creators, and visionaries to help fuel our growth momentum.
About the job
This position is needed to help provide Insights (Billing, Messaging, Auditing, Reseller usag) in near real-time to both internal Twilio teams and external Twilio customers
Our team is responsible for developing a highly available, low latency, multi-region Insights platform using the latest data processing technologies (Apache Spark, Apache Kudu, Apache Kafka).
Responsibilities
In this role, you'll:
Build low latency, highly available, distributed services which powers the generic analytics/reporting platform at Twilio
Be able to leverage, evangelize and contribute to some of the latest open source technologies. Some of the technologies that are being used in this product are Apache Kudu, Apache Kafka streams, Apache Spark etc.
Create a company wide impact as this product is used by both internal Twilio teams and external Twilio customers.
 
Qualifications 
Not all applicants will have skills that match a job description exactly. Twilio values diverse experiences in other industries, and we encourage everyone who meets the required qualifications to apply. While having €œdesired€ qualifications make for a strong candidate, we encourage applicants with alternative experiences to also apply. If your career is just starting or hasn't followed a traditional path, don't let that stop you from considering Twilio. We are always looking for people who will bring something new to the table!
Required:
5-7+ Years of engineering experience building at-scale software applications
A Bachelor's degree in Computer Science or Computer Engineering, or equivalent experience
Knowledge of unit and integration testing methodologies, and the ability to write, debug and deploy testing frameworks
Able to think at scale and meet high availability goals, bringing a focus on solving resiliency, latency and quality challenges.
Passion for delivering products end-to-end, from ideation through planning and /scoping to implementation and experimental A/B testing 
Ability to work with complex data structures within a large system and a solid understanding of data processing, scaling, and efficiency.
Desired:
Experience with Java / Scala, knowledge of Kafka / Spark a plus.
Location 
This role will be remote (USA) Preferably PST, MST or CST time zones 
What We Offer
There are many benefits to working at Twilio, including, in addition to competitive pay, things like generous time-off, ample parental and wellness leave, healthcare, a retirement savings program, and much more. Offerings vary by location.
Twilio thinks big. Do you?
We like to solve problems, take initiative, pitch in when needed, and are always up for trying new things. That's why we seek out colleagues who embody our values €" something we call Twilio Magic. Additionally, we empower employees to build positive change in their communities by supporting their volunteering and donation efforts.
So, if you're ready to unleash your full potential, do your best work, and be the best version of yourself, apply now!
If this role isn't what you're looking for, please consider other open positions.
(Location dependent information)
*Please note this role is open to candidates outside of Colorado as well. The information below is provided for those hired in Colorado only.
*If you are a Colorado applicant:
The estimated pay range for this role, based in Colorado, is $96,096 $151,008. 
Additionally, this role is eligible to participate in Twilio's equity plan.
The successful candidate's starting salary will be determined based on permissible, non-discriminatory factors such as skills, experience, and geographic location within the state. This role is also eligible to participate in Twilio's equity plan and for the following benefits: health care insurance, 401(k) retirement account, paid sick time, paid personal time off, paid parental leave.
Share:Click to share on LinkedIn (Opens in new window)Click to share on Twitter (Opens in new window)
Related Jobs
Showing 1 – 4 of 244 jobs
Data Engineer (Remote)
Pliancy
Palo Alto, United States
Palo Alto, United States
Full Time
4 weeks ago
Software Engineer, Data Platform (Storage & Compute)
Twilio
Remote – US
Remote – US
Full Time
2 hours ago
Software Engineer, Data Platform (Storage & Compute)
Twilio
Remote – US
Remote – US
Full Time
3 hours ago
Data Engineer, Personalization
Spotify
Stockholm
Stockholm
Full Time
4 hours ago
Other jobs you may like