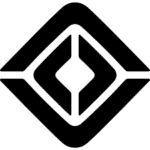 Job Detail
Job ID 42017

Career Level Senior Executive

Gender All

Qualifications certificate

Language Requirement

Region North America

Other Classifications startup

Special Programs y-combinator

Remote No
Job Description
Rivian is on a mission to keep the world adventurous forever. This goes for the emissions-free Electric Adventure Vehicles we build, and the curious, courageous souls we seek to attract. 
As a company, we constantly challenge what's possible, never simply accepting what has always been done. We reframe old problems, seek new solutions and operate comfortably in areas that are unknown. Our backgrounds are diverse, but our team shares a love of the outdoors and a desire to protect it for future generations. 
Rivian is seeking a Senior Product Manager to bridge the gap between a maturing data mesh and insight driven features for our commercial vehicles in FleetOS. This role will collaborate closely with other data product managers who have shared domain expertise in data engineering, infrastructure, analytics, modeling, and machine learning. Together this team will pave the way in building a cross-platform, integrated, and performant experience for non-technical and technical users by unifying data from telematics, connectivity, over-the-air (OTA) updates, service, manufacturing, and more.  
THIS IS WHAT YOU'LL DO:
Own cost and performance metrics associated with manufacturing to delivery, connectivity (cellular, Wi-Fi), telematics, over-the-air (OTA) software and firmware updates, service, and support across multiple vehicle platforms and IoT devices. 
Partner with fleet product, data science, and engineering teams to scale up and streamline data pipelines for delivering insights and visualizations on connected fleet data. 
Collaborate with cross-organizational data owners and managers to generate dashboards that lend to a cohesive experience for internal and external data producers and consumers designed to scale. 
Contribute to the growth and evolution of the foundational data product development framework upon which all future releases of the commercial fleet data products will be based. 
Cultivate and ship features that enhance the FleetOS user experience of existing and new fleet personas across the customer journey from purchase, to drive, to service, to end-of-life. 
Collaborate with partner teams to develop data instrumentation and collection methodology, and vertically integrate features to close the loop on analytical findings and customer feedback. 
Scale infrastructure and ensure reliable and intelligently managed systems and fallback mechanisms. 
Validate hypotheses and write robust A/B testing experiment guidelines. 
THIS IS WHAT YOU'LL NEED:
5+ years of data product management experience with a focus on analytics, demonstrating increasing levels of responsibility with emphasis on various financial and operational reporting including recruiting, resource planning, revenue/cost management, and vehicle fleet management. 
3+ years of experience in roles supporting executive decision making such as consulting, corporate strategy, or business operations. 
Technical expertise in tools such as Tableau, Databricks, AWS Athena, Sagemaker, and Excel. 
Expert abilities in exploring and building ETL and ELT data pipelines using SQL, Python, R, and other programming languages. 
Experienced in start-up environments and launching new products quickly and successfully. 
Deep understanding of statistics and skills in how to communicate and validate results. 
Have a passion for extracting insights from data. 
Adventurous and curious mindset. 
THIS IS WHERE YOU'LL WORK:
Department: Digital Commerce
Location: Palo Alto, CA
 
Equal Opportunity
Rivian is an equal opportunity employer and complies with all applicable federal, state, and local fair employment practices laws. All qualified applicants will receive consideration for employment without regard to race, color, religion, national origin, ancestry, sex, sexual orientation, gender, gender expression, gender identity, genetic information or characteristics, physical or mental disability, marital/domestic partner status, age, military/veteran status, medical condition, or any other characteristic protected by law.
Rivian is committed to ensuring that our hiring process is accessible for persons with disabilities. If you have a disability or limitation, such as those covered by the Americans with Disabilities Act, that requires accommodations to assist you in the search and application process, please email us at accessibility@rivian.com.
Privacy
We take your privacy seriously. For details please see our Candidate Privacy Notice.
 
Please note that we are currently not accepting applications from third party application services.
Share:Click to share on LinkedIn (Opens in new window)Click to share on Twitter (Opens in new window)
Related Jobs
Showing 1 – 4 of 775 jobs
Senior Data Engineer AI
Relativity
Remote United States
Remote United States
Full Time
3 weeks ago
Lead Data Scientist Analytics
Relativity
Chicago
Chicago
Full Time
1 month ago
Senior Data Scientist- Trace
Relativity
Remote United States
Remote United States
Full Time
2 months ago
Manager, Software Engineering AI
Relativity
Chicago
Chicago
Full Time
2 months ago
Other jobs you may like
California, United States, Palo Alto, California, United States