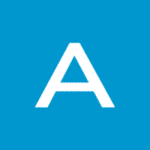 Job Detail
Job ID 42077

Career Level Senior Executive

Gender All

Qualifications certificate

Language Requirement

Other Classifications startup

Special Programs y-combinator

Remote Yes
Job Description
Senior Data Scientists at WooCommerce sit at the intersection of marketing, product, and data science. They work closely with marketers and engineers to turn the available data into analyses, insights, and hypotheses that can:
increase activation and reduce churn through improved customer messaging and product placement across the customer lifecycle.
reduce the time it takes to make decisions across Marketing, Sales, and Product teams thanks to improved analytical capabilities.
increase Marketplace revenue through tailored product bundles and personalization.
In this role, you will use customer and product data across multiple channels to identify target audiences for tailored messaging, design and evaluate experiments to measure the incremental lift of marketing activities, and perform ad hoc analyses, such as predictive modeling, time series modeling and classification, to measure impact and inform business decisions.
Key Responsibilities:
Own marketing performance data as a whole across all channels, ensuring that metrics are consistent and our measurement is robust.
Analyze channel and product data to uncover meaningful insights and opportunities that lead to growth.
Design and analyze marketing growth experiments in collaboration with the team.
Validate tracking and data collection to ensure accuracy and consistency.
Empower the team to make effective decisions using data through internal tooling, dashboards, funnels and other reporting.
You:
Have at least 5 years of experience in a similar role.
Are a robust, proactive communicator comfortable with managing multiple priorities.
Have extensive experience measuring incrementality, including designing and running A/B and multivariate tests.
Have excellent quantitative research skills and experience applying statistical modeling, clustering, classification, and other analytical techniques in a business context.
Deeply understand business drivers to craft automated, easy to use reports and data visualizations in our BI tool (we use Looker).
Are a hands-on contributor and implementer, with proficiency in SQL.
Have programming experience with Python, R, or PHP.
Have experience using agile development tools (e.g., GitHub, Trello).
Have experience with data integration, connectors, and related APIs.
Have a deep knowledge of digital marketing concepts, channels, strategies, and related data outputs (including web analytics).
How to Apply
Sound exciting? Click the Apply button below and fill out our application form.
In your cover letter, please let us know what you can bring to the team AND please answer the following question: 
Tell us how you approach balancing scientific rigour against the need to execute quickly.
About Automattic
We are the people behind WordPress.com, WooCommerce, Tumblr, Simplenote, Jetpack, Longreads, Day One, PocketCasts, and more. We believe in making the web a better place.
We're a distributed company with more than 1800 Automatticians in [automattic-country-count] countries speaking 90+ different languages. We democratize publishing and commerce so anyone with a story can tell it, and anyone with a product can sell it, regardless of income, gender, politics, language, or country.
We believe in Open Source and the vast majority of our work is available under the GPL.
Diversity, Equity, and Inclusion at Automattic
We're improving diversity, equity, and inclusion in the tech industry. At Automattic, we want people to love their work and show respect and empathy to all. We welcome differences and strive to increase participation from traditionally underrepresented groups. Our DEI committee involves Automatticians across the company and drives grassroots change. For example, this group has helped facilitate private online spaces for affiliated Automatticians to gather and helps run a monthly DEI People Lab series for further learning. Diversity, Equity and Inclusion is a priority at Automattic, though our dedication influences far more than just Automatticians: We make our products freely available and translate our products into and offer customer support in numerous languages. We require unconscious bias training for our hiring teams and ensure our products are accessible across different bandwidths and devices. Learn more about our dedication to diversity, equity, and inclusion and our Employee Resource Groups.
Share:Click to share on LinkedIn (Opens in new window)Click to share on Twitter (Opens in new window)
Related Jobs
Showing 1 – 4 of 775 jobs
Senior Data Engineer AI
Relativity
Remote United States
Remote United States
Full Time
3 weeks ago
Lead Data Scientist Analytics
Relativity
Chicago
Chicago
Full Time
1 month ago
Senior Data Scientist- Trace
Relativity
Remote United States
Remote United States
Full Time
2 months ago
Manager, Software Engineering AI
Relativity
Chicago
Chicago
Full Time
2 months ago
Other jobs you may like