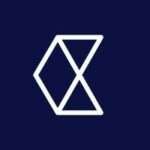 Job Detail
Job ID 23110

Offered Salary

Negotiable

Career Level

senior-executive

Qualifications

Bachelor Degree, Master Degree, MBA

Language Requirement English

Other Classifications

Startup, SaaS, Tech, Non-Tech
Job Description
We're Checkout.com
We're building the connected finance businesses deserve. Unleashing them with tomorrow's technology, today. Our flexible payments solutions help global enterprises — like Samsung, Deliveroo and Adidas — launch new products and create experiences customers love. And it's not just what we build that makes us different. It's how.
We liberate smart, passionate people to collaborate, innovate and do their best work — faster. That's why we're one of the most valuable fintech firms around. But we're just getting started. By cutting through financial complexity, we'll empower companies to change the world. Join us. Unlock your potential.
Build tomorrow, today.
Senior Brand Strategist, Brand Marketing at Checkout.com
Checkout.com is looking for a highly creative Senior Brand Strategist to join our team. This is an exciting new role based in our London office. As Senior Brand Strategist you will have a passion for building brands that customers love, and designing campaigns that will be spoken of for years to come.
You will be a natural-born storyteller, with deep experience in developing messaging frameworks. And you will have a passion for crafting compelling content strategies for both digital and printed media in the B2B space. You will help design exciting campaigns that will drive awareness of Checkout.com, and further strengthen our position as a leading payments solutions provider – globally.
You will have a great eye for all things brand, ensuring brand integrity by guiding efforts across multiple channels and functions. You will collaborate cross-functionally to ensure that other channels within the marketing team are able to pull the campaigns across the entire customer journey.
You like to get deep into the customers' minds. You are wonderfully creative and use deep research to uncover new opportunities. You're passionate about tech, and know what it takes to make your messaging stick.
The role will be responsible for researching and implementing media campaigns across key media channels such as TV, Radio, Podcasts, Out of Home, and Print.
The role truly offers ample opportunity to drive impact at scale within our growing organization!
 
What you'll be doing:
 
Strategy & Planning
Own the brand messaging framework, ensuring it is regularly updated and implemented across the organization. Includes collaborating with Product Marketing, Customer Insights, Sales Enablement, and the People team to ensure alignment and consistency across all customer touchpoints.
Develop media plans that align with the brand's goals and objectives
Craft engaging campaigns that resonate deeply with our audiences
Develop compelling materials that will rally our teams and agencies behind our strategic initiatives
Ongoing audit and research that will help us shape our strategies as we continue to grow
Campaign Management
Devise integrated marketing campaigns
Manage the procedure, implementation, tracking and measurement of integrated campaigns
Brief and oversee the work of internal and external agencies, such as media buyers, designers, animators, and printers
Ensure that the organization's brand and identity are adhered to in campaigns and in all communication channels.
Collect and use data to inform new campaigns and the evaluation of existing campaigns.
 
About you:
 
6+ in B2B marketing within FinTech
Experience building a compelling brand, including launching new products and services
You are an expert at crafting engaging campaigns to bring brand stories to life
Proven ability to launch and manage marketing campaigns at scale
A true flair for creative activation
Passionate about considered project management
Experience working cross-functionally with creatives, engineers, analysts, product managers and global commercial teams
Deep passion for marketing metrics and analytics
An energetic and willing attitude with a deeply curious mind
 
 
 
If you don't meet all the requirements but think you might still be right for the role, please apply anyway. We're always keen to speak to people who connect with our mission and values.
We will ensure that individuals with disabilities are provided reasonable accommodation to participate in the job application or interview process, to perform essential job functions, and to receive other benefits and privileges of employment. Please contact us to request accommodation.
#LI-JB1
What we stand for
At Checkout.com, everything starts with our values, including the experience we offer our people.
#Aspire
We supercharge your professional growth with career development programs and leadership training. You can learn your way, with tailored pathways and online platforms. And be inspired at relevant conferences.
#Excel
We don't stop at 'good' here. We strive for excellence amongst our teams every day and recognize colleagues who take it to the next level through our quarterly peer-nominated Hero awards.
#Unite
We're proud of our global connections and inclusive environment. So we champion this through our colleague-led community groups and celebrate many cultural events together.
Want to see us in action?
Take a peek inside here.
More about Checkout.com
We empower businesses to adapt, innovate and thrive with the connected payments they deserve. Our technology makes payments seamless. We provide the fastest, most reliable payments in more than 150 currencies, with in-country acquiring, world-class fraud filters and reporting, through one API. And we can accept all major international credit and debit cards, as well as popular alternative and local payment methods. Checkout.com launched in 2012, and we now have a team of 1000 people across 17 international offices. To date, we've raised a total of $830 million, with our recent Series C valuing us at $15 billion.
We believe in equal opportunities
Checkout.com is an equal opportunities employer. We welcome applications from all members of society irrespective of age, sex, disability, sexual orientation, race, religion, or belief. We make recruiting decisions based on your experience, skills and personality. We believe that employing a diverse workforce is the right thing to do and is central to our success.
Other jobs you may like
Leinster, Ireland, Dublin, Leinster, Ireland