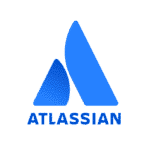 Job Detail
Job ID 22928

Offered Salary Negotiable

Career Level mid--senior

Experience 4-years

Gender All

Qualifications Bachelor Degree, Master Degree, MBA

Language Requirement English

Region europe

Other Classifications Startup, SaaS, Tech, Non-Tech

Remote No
Job Description
Atlassian can hire people in any country where we have a legal entity, assuming candidates have eligible working rights and a sufficient timezone overlap with their team. As our offices re-open, Atlassians can choose to work remotely or return to an office, unless it's necessary for the role to be performed in the office. Interviews and onboarding are conducted virtually, a part of being a distributed-first company.
Are you passionate about engaging with customers and have experience with software retention? Do you enjoy working in smaller teams, while also being part of a company that's experiencing phenomenal growth? Our mission is to "maximize revenue retention with a focus on strategic migration and expansion efforts while providing a seamless customer experience that ensures continued health and loyalty." If this interests you, then read on!
We're on the lookout for a passionate advocate who will be part of our Customer Retention team. This opportunity is perfect for someone with an unmatched passion for building customer loyalty. Our mission is to improve customer retention rates and promote product expansion and platform migrations through outreach with a broad spectrum of customers. This role will be focused on increasing our Cloud migration rate in the German market, but not only that. Your responsibilities will include tracking sales activities and customer data within internal systems and acting as a specialist for new product rollouts and offerings, so that you can communicate and articulate these improvements in order to increase customers' awareness of the Atlassian product portfolio and SaaS solutions, and drive cross-sell and up-sell opportunities.
You will join our amazing Field Operations team and get to collaborate with other teams all over the world (Austin, San Francisco, Manila).
 
In this role, you'll get to:
 
Maximize customer retention rates through effective inside sales techniques over the phone, video and email while making sure customers are choosing the appropriate products and deployment options
Drive cloud migrations and accompany customers on their cloud migration journey in the DACH market
Manage renewals across different products and platforms
Work in teams with technical pre-sales colleagues, account managers and cloud migration support
Increase customer awareness of Atlassian's product portfolio to identify cross-sell and up-sell opportunities during the renewals cycle
Maintain a deep understanding of product updates and new offerings and articulate those improvements to customers as you build customer relationships throughout the renewal lifecycle
Maintain a consistently healthy pipeline by tracking sales and renewal activities, customer data and customers' status within internal systems (Salesforce.com)
 
On your first day, we'll expect you to:
 
Be passionate about tech and want to grow in an exciting customer-facing role
Be willing to learn about technical subjects and clearly articulate a value proposition to customers
Demonstrate empathy and curiosity for the customer experience
Possess the ability to be decisive and collaborative and be able to prioritize among competing opportunities
Have excellent communication skills in both English and German, written and spoken
 
It's also great if you:
 
Have an understanding of the DACH market, ideally in the SAAS industry
Are experienced with inside sales, software renewals, customer success or other similar business areas
Have proven experience driving value for customers across multiple product offerings
 
More about our team
We are a team of hard-working, passionate, and cheerful Advocates located across the United States, the Netherlands, and the Philippines. We run our organization like a well-oiled and agile team. We're customer-focused individuals who strive to continuously improve the customer retention rate by influencing, overcoming objections, and articulating value propositions to thousands of customers. We aim at bringing the best experience to our customers while continually improving strategy and efficiency. Our ultimate goal is to unleash the potential in every team.
More about our benefits
Whether you work in an office or a distributed team, Atlassian is highly collaborative and yes, fun! To support you at work (and play) we offer some fantastic perks: ample time off to relax and recharge, flexible working options, five paid volunteer days a year for your favourite cause, an annual allowance to support your learning & growth, unique ShipIt days, a company paid trip after five years and lots more.
More about Atlassian
Creating software that empowers everyone from small startups to the who's who of tech is why we're here. We build tools like Jira, Confluence, Bitbucket, and Trello to help teams across the world become more nimble, creative, and aligned—collaboration is the heart of every product we dream of at Atlassian. From Amsterdam and Austin, to Sydney and San Francisco, we're looking for people who want to write the future and who believe that we can accomplish so much more together than apart. At Atlassian, we're committed to an environment where everyone has the autonomy and freedom to thrive, as well as the support of like-minded colleagues who are motivated by a common goal to: Unleash the potential of every team.
Additional Information
We believe that the unique contributions of all Atlassians is the driver of our success. To make sure that our products and culture continue to incorporate everyone's perspectives and experience we never discriminate on the basis of race, religion, national origin, gender identity or expression, sexual orientation, age, or marital, veteran, or disability status.
All your information will be kept confidential according to EEO guidelines.
If your experience looks a little different from what we've identified and you think you can rock the role, we'd love to learn more about you.
Learn more about Atlassian's culture, interviewing flow, and hiring process by checking out our Candidate Resource Hub.
Other jobs you may like
Beijing, China, Beijing, People's Republic of China