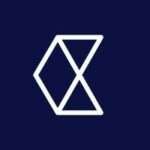 Job Detail
Job ID 23060

Offered Salary Negotiable

Career Level entry-level

Experience 2-years

Gender All

Qualifications bachelor-degree

Language Requirement English

Region north-america

Other Classifications Startup, SaaS, Tech, Non-Tech

Remote No
Job Description
We're Checkout.com
We're building the connected finance businesses deserve. Unleashing them with tomorrow's technology, today. Our flexible payments solutions help global enterprises — like Samsung, Deliveroo and Adidas — launch new products and create experiences customers love. And it's not just what we build that makes us different. It's how.
We liberate smart, passionate people to collaborate, innovate and do their best work — faster. That's why we're one of the most valuable fintech firms around. But we're just getting started. By cutting through financial complexity, we'll empower companies to change the world. Join us. Unlock your potential.
Build tomorrow, today.
Legal Counsel at Checkout.com:
Checkout.com is seeking a passionate Legal Counsel with a strong regulatory and financial services background to join our Legal team. The Legal Counsel will be expected to advise on financial services and payments regulations and assist with interaction with Federal and/or State regulators when required. As Legal Counsel you will work closely with all areas of the business not only in our US offices but also in our London and other offices around the globe. You will need to take a consultative and collaborative approach to solving complex legal, regulatory and business issues.
As you will be collaborating with all core functions within the company, the successful candidate will be able to handle multiple areas of responsibilities autonomously, demonstrating excellent critical judgement with hands-on approach. This is a great opportunity to work with our expanding US team on a broad range of projects across multiple jurisdictions, learn new areas of law and play a key role in supporting the company's rapid growth. You will report into our Senior Legal Counsel in the US.
You will be joining an expanding legal team in one of Europe's most valuable fintechs. The Checkout Legal team's mission is to be a legal team that exceeds expectations. We do this by providing trusted advice and balancing risk management by fusing high performance, innovation, collaboration and integrity.
 
What You will be doing:
 
You will work closely with the Legal team, the US Compliance and Operations team and the Regional Manager (Americas) on all regulatory queries relating to our regulated payments business.
You will interact regularly with our regulatory lawyers and third-party compliance service providers.
Where required you will support the Company's expansion strategy and its future licensing work.
You will advise on both existing products and the development and launch of new products.
You will monitor new legal and regulatory developments and consider their impact on Checkout.com.
You will be involved in novel and complex commercial arrangements and help provide clear advice on the legal and regulatory issues and risks.
 
About You:
 
You are a lawyer, qualified in the US, with relevant post-qualification experience (3+ years).
You will have come from a financial services, banking or payments background.
Previous regulatory experience is essential, ideally with MTL/MSB experience. Experience in licensing strategy, licensing applications and licensing maintenance would be beneficial.
An interest in expanding your remit and knowledge into other areas of law, e.g. commercial contracts.
You have excellent time management skills and are comfortable managing a high volume of work.
You can work autonomously and independently with minimal guidance but are also comfortable working collaboratively as part of a team.
You have great communication skills and can explain complex legal issues clearly and simply.
You pick up new legal concepts quickly and have a common sense approach.
You have a high level of accuracy and attention to detail.
You are open-minded, adaptable and willing to accept new challenges.
 
 
 
If you don't meet all the requirements but think you might still be right for the role, please apply anyway. We're always keen to speak to people who connect with our mission and values. 
#LI-RT1
What we stand for
At Checkout.com, everything starts with our values, including the experience we offer our people.
#Aspire
We supercharge your professional growth with career development programs and leadership training. You can learn your way, with tailored pathways and online platforms. And be inspired at relevant conferences.
#Excel
We don't stop at 'good' here. We strive for excellence amongst our teams every day and recognize colleagues who take it to the next level through our quarterly peer-nominated Hero awards.
#Unite
We're proud of our global connections and inclusive environment. So we champion this through our colleague-led community groups and celebrate many cultural events together.
Want to see us in action?
Take a peek inside here.
More about Checkout.com
We empower businesses to adapt, innovate and thrive with the connected payments they deserve. Our technology makes payments seamless. We provide the fastest, most reliable payments in more than 150 currencies, with in-country acquiring, world-class fraud filters and reporting, through one API. And we can accept all major international credit and debit cards, as well as popular alternative and local payment methods. Checkout.com launched in 2012, and we now have a team of 1000 people across 17 international offices. To date, we've raised a total of $830 million, with our recent Series C valuing us at $15 billion.
We believe in equal opportunities
Checkout.com is an equal opportunities employer. We welcome applications from all members of society irrespective of age, sex, disability, sexual orientation, race, religion, or belief. We make recruiting decisions based on your experience, skills and personality. We believe that employing a diverse workforce is the right thing to do and is central to our success.
Other jobs you may like