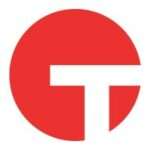 Job Detail
Job ID 23012

Offered Salary Negotiable

Career Level internship

Experience less-than-1-year

Gender All

Qualifications certificate

Language Requirement English

Region asia-pacific

Other Classifications Startup, SaaS, Tech, Non-Tech

Remote No
Job Description
The Basics:
Under the direction of South Asia's Marketing Manager, the Marketing Coordinator Intern will assist in orchestrating integrated marketing programs in ASEAN and ANZ regions (english speaking countries).
The marketer must be strategic-minded, result-oriented marketer and able to research, write and execute marketing campaigns. They will contribute to the overall buyer's/sales experience and business goals while ensuring all content leveraged by the sales and partner teams and aligned to our core message and positioning. This involves planning and execution in partnership with Tanium Corporate Marketing teams and local sales and partner teams.
What you'll do:
Support chosen 1:1 ABM single account programs with various execution tactics such as
Help the team with research into the account
Helping build out account stakeholders and validation through Linkedin and build contact for accounts lists
Optimizing Linkedin accounts
Setting up SmartLinks for accounts
Clean up SalesForce contacts for the account
Write, coordinate printing and send direct mail for accounts
Reporting and tagging of marketing programs to show ROI in salesforce
Assist the Marketing team with events and webinars
Manage lead distribution to partners and follow up of results
Maintain and improve through deskside research the customer database platform
Publish localize assets on the partner portal
Edit powerpoint or google sheet presentations
Learn Email Marketing system Marketo to manage email marketing campaigns (email creation, list segmentation, lead nurturing, testing, scheduling & deployment).
Track, measure and evaluate program effectiveness/ROI to improve marketing campaigns and investments.
Use software programs to edit local marketing collateral
We're looking for someone with:
Working towards or recently completed a Bachelor's degree in Communications, Marketing, Business Administration, or a related discipline.
Strong communication skills – writing and verbal
Strong organization skills with the ability to prioritize
Ability to maintain an exceptional attention to detail in hands-on execution.
Interested in learning how to execute B2B marketing customer lead generation, acquisition programs and to manage events.
Interested in learning to use a marketing automation tool and other enterprise-level platforms (e.g. Marketo, Adobe Suite, O365, Zoom).
Team player with ability to develop effective working relationships across the organization.
About Tanium:
At Tanium, we offer a proven platform for endpoint visibility and control that transforms howthe world's largest and most sophisticated organisations manage and secure their computingdevices with unparalleled speed and agility. There's a reason why more than half of theFortune 100, top retailers and financial institutions, and four branches of the US ArmedForces rely on Tanium.
Our unstoppable spirit, drive to do the right thing and win as a team attitude has earned us therank of 7th on the Forbes list of "Top 100 Private Companies in Cloud Computing" for 2019and 10th on FORTUNE's list of the "100 Best Medium Workplaces." On a mission. Together.
At Tanium, we are stewards of a culture that emphasises the importance of collaboration,respect, and diversity. In our pursuit of revolutionising the way some of the largest enterprisesand governments in the world solve their most difficult IT challenges, we are strengthened byour unique perspectives and our collective actions.
We are an organisation with stakeholders around the world and it's imperative that thediversity of our customers and communities is reflected internally in our team members. Westrive to create a diverse and inclusive environment where everyone feels they haveopportunities to succeed and grow because we know that only together can we do greatthings.
At Tanium, we take care of our employees and there communities with things like 5 days ofVolunteer Time Off.
Other jobs you may like
Beijing, China, Beijing, People's Republic of China