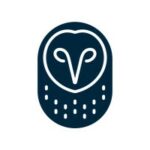 Job Detail
Job ID 23056

Offered Salary Negotiable

Career Level mid--senior

Experience 4-years

Gender All

Qualifications Bachelor Degree, Master Degree, MBA

Language Requirement English

Region north-america

Other Classifications Startup, SaaS, Tech, Non-Tech

Remote Yes
Job Description
Who We Are
Samsara is the pioneer of the Connected Operations Cloud, which allows businesses and organizations that depend on physical operations to harness IoT (Internet of Things) data to develop actionable business insights and improve their operations. Samsara operates in North America and Europe and serves more than 20,000 customers across a wide range of industries including transportation, wholesale and retail trade, construction, field services, logistics, utilities and energy, government, healthcare and education, manufacturing and food and beverage. Learn more about Samsara's mission to increase the efficiency, safety, and sustainability of the operations that power the global economy at www.samsara.com.
About the role:
As the Database Manager on Samsara's Marketing Operations team you'll have the opportunity to learn new skills and help take our prospect and customer database to the next level. You'll collaborate cross-functionally with colleagues in Marketing, Sales, SalesOps, Customer Success, and Business Systems to make sure our database sparks joy for internal users and supports Samara's journey to serve our next 20K customers!
This role can be office-based or fully remote in the US and Canada.
In this role, you will:
Be a thought leader for improving CRM data governance, quality, and utility at Samsara. You'll do this by leveraging your relevant past experience and staying up to date on industry best practices and tools
Establish, create reporting for, and set quarterly goals for database quality KPIs. You will be responsible for the success of all goals and solely ensure the work completed by the external teams, as part of the vendor management program, meets quality and efficiency expectations
Partner with internal and external teams to build a data cleansing and enrichment engine (including vendor program management, progress tracking and communication, QAing to ensure standards are met, creating data workflows in Salesforce to ensure data is kept up to date, and running feedback loops to help us iterate and improve)
Complete large scale data sourcing, enrichment, and manipulation projects using a variety of tools (e.g., own process from stage of data sourcing, to processing, and eventually loading new account lists into Salesforce using spreadsheets, scripts, and/or tools like Dataloader)
Run analysis on the health of our database, changes over time, and areas for further improvement (e.g., contact coverage analysis and expansion planning to advance audience segmentation efforts)
Identify opportunities for automation and systems based solutions that address the root cause of issues, not just symptoms, and execute projects in these areas (e.g., improve deduplication logic based upon analysis of identified duplicates records, debug failed lead insertions and migrate all lead insertion processes to a single data pipeline)
Become the resident expert and administrator for contact and account data enrichment tooling (e.g., Dun & Bradstreet Optimizer, ZoomInfo, Clearbit, account deduplication logic, lead insertion processes, etc.)
Track, report on, and make recommendations related to KPIs for contact and account data enrichment spend. (e.g., quantify ROI of particular tools/subscriptions and make quarterly recommendations on budget reallocation or spend adjustments based upon business priorities)
Collaborate with fellow Marketing and Growth Operations team members on ad hoc analysis, brainstorming sessions, and projects
Mentor new members of the team as the marketing database management function expands over time
Champion, role model, and embed Samsara's cultural principles (Obsess Over the Customer, Build for the Long Term, Growth Mindset) as we scale globally and across new offices
Minimum requirements for this role:
5+ years of relevant experience
Organized with a high level of attention to detail
Excited to learn new skills and work with a variety of people and external partners
Bias for action – energized by checking things off your to-do list
Advanced Salesforce report building and system administration skills
Experience with multiple data enrichment tools (ZoomInfo, Dun & Bradstreet, Clearbit, etc.)
Ability to effectively communicate technical information to non-technical audiences
An ideal candidate also has:
Experience with technical Salesforce development
Experience developing and running a vendor management program 
Experience with Marketo 
Experience with SQL, python, and/or other data management tools 
At Samsara, we welcome all. All sizes, colors, cultures, sexes, beliefs, religions, ages, people. We depend on the unique approaches of our team members to help us solve complex problems. We are committed to increasing diversity across our team and ensuring that Samsara is a place where people from all backgrounds can make an impact.
Accommodations
Samsara is an inclusive work environment, and we are committed to ensuring equal opportunity in employment for qualified persons with disabilities. Please let us know if you require any reasonable accommodations for your interview (e.g., sign language interpreters, reading assistance, facility access, device or equipment modification, etc.)
Benefits
Working at Samsara has its perks: for all global full-time employees, we provide private medical and dental insurance, growth and development opportunities, regular virtual team and company events, and other location-based perks. Review all of Samsara's current benefit offerings at rewards.samsara.com.
Flexible Work
At Samsara, we have adopted a flexible way of working, enabling teams and individuals to do their best work. We value in person collaboration and know a change of scenery and quiet space to work is welcomed from time to time. Our offices remain open for those who prefer to collaborate or work in-office. We also offer a co-working support program for employees who are not located near a Samsara office. Learn more about our approach to Flexible Workplaces here.
Other jobs you may like
Beijing, China, Beijing, People's Republic of China