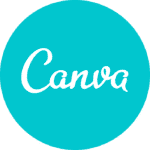 Job Detail
Job ID 23001

Offered Salary Negotiable

Career Level entry-level

Experience 2-years

Gender All

Qualifications bachelor-degree

Language Requirement English

Region asia-pacific

Other Classifications Startup, SaaS, Tech, Non-Tech

Remote No
Job Description
We're constantly working towards making Canva the best place to work, for everyone. We believe deeply that bringing together diversity of thoughts, perspectives and expression is key for building the best product for our equally diverse community all around the world. We celebrate uniqueness and whatever makes you, you and encourage everyone who wants to help us transform the way the world designs, to join us on this journey. We value all different types of experiences. If you don't think you quite meet all of the qualifications, we'd still love to hear from you.  
About Us
At Canva, our mission is to democratise design and empower creativity for anyone and everyone, on every platform. Inspired by a team of talented thinkers, an amazing culture and a remarkable growth trajectory – we're out to change the world, one design at a time. 
Since launch in August 2013, we have grown exponentially, amassing over 60 million monthly active users across 190 different countries who have created more than 6 Billion designs. We are one of the world's fastest-growing technology companies and we have only achieved about 1% of what we want to do.
About our Group
The Finance and Legal Group's mission is to protect and serve Canva and its stakeholders. That means we empower every team within the company to work quickly and autonomously, while at the same time maintaining compliance in all areas.
We are trusted business partners that are able to take goals of the company and translate them into financial outcomes to help the company achieve its growth targets.
This is a foundational role within a new real estate subspecialty that sits within the Finance and Legal Group, but works close with our Vibe team (responsible for the overall feel and layout of our spaces and the facilities within). This role will have the opportunity to shape this sub-speciality at Canva.
About the role
Canva is scaling our global presence rapidly to attract the best talent from around the world.  Our facilities and overall Vibe are motivators for talent to join our growing organisation as we look to expand from 2,000 employees to 10,000+ employees in the next 4 years. 
To support our expansion we are looking for a Global Real Estate Lead. The Global Real Estate Lead will be responsible for global governance of
Canva's real estate strategic plans and projects. You will be responsible for long term real estate strategy,  planning and execution. You will have a strong understanding of our business strategy, a deep understanding of the Australian Real Estate market and be able to translate this into a long term real estate strategy for Canva.
Reporting to the CFO and Finance leadership team, you will be responsible for long term real estate master planning by leading Canva's real estate business strategy and financial planning. 
You will partner cross-functionally with other teams across Finance, Legal and Vibe to develop business cases supported by financial analysis, including different real estate scenarios exploring global opportunities and talent trends, real estate scenarios and financial analyses, that support the implementation of a real estate strategy in an ever growing and changing portfolio.
 
What you'll do | Transaction and Portfolio Management:
 
Manage full real estate transaction lifecycle, collaborating with key stakeholders, and working with regional Vibe teams and interacting with Landlords as needed.
Be up to date on current trends in real estate occupation and the current market environment.
Manage multiple concurrent transactions across different markets, with an ability to clearly and succinctly summarise ongoing transaction pipelines to management.
Be able to adapt to different market norms and standards without disruption or compromising on Canva's core real estate principles.
Oversee and be responsible for delivering the best in class Canva business terms in heads of agreement (HOA)/letters of intent (LOI) and corporate lease contracts and agreements.
Implement ongoing portfolio reviews to ensure continuous portfolio optimisation and preemptively identify any risks to the business. 
Develop, communicate, and execute solutions and proactive management of risks.
Partner with Legal on the review and drafting of proposals, contracts, master service agreements and various real estate and property documents.
Partner with Workplace and Design & Construction teams on projects ensuring site and building due diligence, schedules, quality and cost.
Own and coordinate directly with wider Finance all associated financial obligations associated with the Australian property strategy.
Coordinate directly with Finance on upcoming lease expirations, bank guarantees/security deposits and other financial obligations associated with the leases.
Be familiar with lease administration platforms and be comfortable navigating various databases.
 
What you'll do | Real Estate Planning:
 
Responsible for defining Canva's global real estate strategy to support business plans as well as execution of the strategy.
Partner with the teams responsible for design, construction & development, space and occupancy planning services to scope and support Canva's growth and real estate needs.
Leverage creative and innovative deal structures and strategies in negotiating leases, licenses, and various other real estate agreements to put Canva in the best position possible.  This may include working to identify incentive programs in various locations and liaising with the appropriate trade associations/bodies.
Establish and maintain real estate transaction communications with internal and external stakeholders with overall business directives to support an aggressive growth strategy while minimising Canva's risk.
Procure, coordinate, and manage best in class external real estate brokers and other vendors in alignment with Canva Master Service Agreements.
Manage the financial elements of real estate transactions, partnering closely with Vibe Office Operations Leads, Finance and Legal, external partners to properly analyze and frame real estate transactions and the impact to the business, both locally and globally.
Collaborate with cross-functional operations partners to determine the technical feasibility of incorporating specialty real estate spaces at various locations.
Develop reports and presentations in conjunction with portfolio management for senior management, regarding real estate transactions and trends.
Be in the detail of the relevant financials for business cases, forecasting, budget preparation, lease accounting, capital expenditure and variance analysis (supported by Finance Business Partners).
 
What we are looking for:
 
This is a senior, demanding and fast-paced position that requires you to be a proactive, pragmatic and a positive thinker, while also exercising good judgment and strong communication skills.  
You will have deep experience in the Australian corporate real estate industry, having 10+ years experience in a similar role. Experience that is transferable to managing a growing, international portfolio and associated complex transactions.
Global exposure is a big plus, and experience with different structures such as buy vs leasing, etc a must.
Must have established relationships with a network of real estate service providers (brokers) and project management vendors. Relationships with global coworking providers are also a plus.
You think strategically through complexity to deliver results.  You are able to think laterally about problems and opportunities, and develop long term strategies and roadmaps.
You live and breathe the financials of real estate, comfortable getting into the details of relevant financial models whilst being able to explain succinctly the business impacts and decisions to be made at an executive summary level.
You're able to adapt to rapidly changing priorities and manage multiple moving parts concurrently.
Ability to make complex things simple by applying your technical experience, redesigning systems and tools and sharing your expertise with others. 
Building strong relationships with internal and external parties is second nature, while being an ambassador of Canva's values.
You are a natural leader, tenaciously improving those around you by remaining focused and engaged in the outcomes that are in Canva's interests.
Able to build a team that brings together diversity of thoughts, perspectives and expression while driving innovation and results.
You are able to influence and manage expectations with a wide range of stakeholders. 
You're a keen communicator. Whether it's over slack, through documentation or presentations. You like to ensure everyone is on the same page and engaged with the deliverables, even under pressure and with moving targets.
You are able to diffuse high tension situations to find common ground toward positive outcomes.
You champion an environment of trust, belonging and safety at scale. 
 
 
One of our core values at Canva, "Being a force for good" means we are actively working towards a world that isn't just good for a small few, but one that's good for everyone. We believe deeply that bringing together diversity of thoughts, perspectives and expression is key for building the best product for our equally diverse community. To achieve this, we need to constantly work towards making Canva the best place to work, for everyone.
We make hiring decisions based on your experience, skills and passion. If you're keen to apply and need reasonable adjustments or would like to note which pronouns you use at any point in the application or interview process, please let us know.  
Other jobs you may like
Utah, United States, Provo, Utah, United States