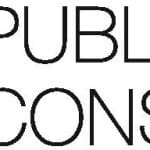 Overview
Founded Date January 1, 1900

Sectors Consulting , Public Relations

Posted Jobs 3

Viewed 144
Company Description
Company Profile
Who we are

Oliver Schrott Kommunikation is one of the leading owner-managed German public relations agencies, with offices in Cologne, Stuttgart, New York and Beijing.

Our teams work for internationally-renowned brands, creating content-driven communication concepts, PR strategies and benchmark events all over the world. By always looking out for what is relevant for both – the client and its public – we have successfully established long-standing client relationships with some of the most respected brands worldwide, such as Daimler AG, Siemens, Bosch, Tetra Pak and HARMAN.

OSK Public Relations Consulting Beijing

OSK looks back on over 10 years of successful projects in China. At the end of 2009 the first permanent office in Beijing was established to optimize service for clients in China and Asia. A multi-national team combines the best of both worlds and thus understands to offer its clients ideas, concepts and uniquely-passionate approaches in a rapidly changing, yet always fascinating market.
Active Jobs From OSK Public Relations Consulting (Beijing) Co., Ltd.