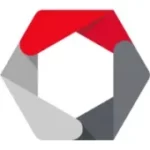 Overview
Founded Date January 31, 1999

Posted Jobs 0

Viewed 74
Company Description
About Mobileye
Mobileye, an Intel company, was launched in 1999 with the belief that vision-safety technology will make our roads safer, reduce traffic congestion and save lives. With a cutting edge team of more than 1,700 employees, Mobileye has developed a range of software products that is deployed on a proprietary family of computer chips med EyeQ®.
Inspired by Human Vision
Mobileye's strength comes in part from our early realization that a single-lensed camera (mono-camera) would become the primary sensor to support Advanced Driver Assistance Systems (ADAS) and eventually Autonomous Vehicles. The mono-camera is the most versatile of sensing technologies, with the ability to identify shapes, like vehicles and pedestrians, as well as textures, like lane markings and traffic-sign text. This realization marked a revolutiory leap in the market, as sensors like dual-lensed cameras (stereo-vision) and radar were previously regarded as superior. Today, most global automakers have chosen mono-vision as the primary information source for Advanced Driver Assistance Systems, and Mobileye continues to lead innovation in the field.