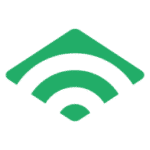 Overview
Founded Date January 31, 2022

Posted Jobs 0

Viewed 65
Company Description
About Klaviyo
Klaviyo helps businesses own their marketing
Despite the amount of information consumers and businesses share with each other, most of the emails and experiences businesses deliver do not use that data.
Customer-centric businesses know the experiences they want to create, but earlier technologies haven't been able to deal with the scale or real-time ture of information. As a result, businesses have to depend on advertising and other growth channels outside of their control.
Making it possible to store all of a business' customer data in the same system that delivers experiences to customers, allows new experiments and businesses to get off the ground and existing companies to grow faster in ways they control.
Grow and learn while you help businesses around the world do the same
Our mission is to help businesses grow by owning their brand and their relationships with their customers. Every business we work with has dreams our job is to build the technology and experiences to achieve them.
What we value
We start with our customers and work backwards. We want to be experts and set the benchmark in the work and experiences we create. We sweat the details so our customers don't have to and we're never done learning. We don't have all the answers and we're candid and collaborative when we're solving problems.
We're planning to hire hundreds of Klaviyos in the coming years it's the only way for us to achieve our mission. If you want to chat about a specific role or working at Klaviyo in general, we're excited to talk.