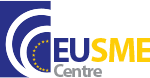 Overview
Founded Date January 1, 2000

Sectors Business Support

Posted Jobs 2

Viewed 160
Company Description
The EU SME Centre is a European Union initiative that provides a comprehensive range of hands-on support services to European small and medium-sized enterprises (SMEs), getting them ready to do business in China.
Our team of experts provides advice and support in four areas – business development, law, standards and conformity and human resources. Collaborating with external experts worldwide, the Centre converts valuable knowledge and experience into practical business tools and services easily accessible online.
SMEs account for 99.7% of all businesses in the EU and are acknowledged as a key source of growth, entrepreneurship, innovation, competitiveness and employment. At the same time, SMEs are typically less resourced than larger firms to address the complexities and risks of entering global markets.
For China, the European Union has allocated EUR five million to set up the EU SME Centre following a feasibility study that was carried out and confirmed that "EU SMEs would benefit from practical, hands-on business support solutions that will enable them to develop their international business in the Chinese market." While the primary target group of the EU SME Centre are European companies, the concept is also in line with the overall EU-China SME dialogue. The establishment of the Centre promotes EU-China trade and investment relations.
The EU SME Centre helps facilitate market access for European SMEs. Specifically, the Centre assists SMEs to establish, develop and maintain commercial activities in the Chinese market – through export and investment – particularly at the crucial early stages of their market penetration strategy.
Active Jobs From EU SME Centre