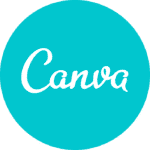 Overview
Founded Date June 20, 2021

Posted Jobs 0

Viewed 84

Founded Since

June 20, 2021
Company Description
About Canva
Play a major role in Australia's fastest growing startup
30M people use Canva to create beautiful designs quickly and easily we're empowering the world to design. Join and grow with us.
 
5 reasons why you should join Canva
Sometimes the chance comes up to be part of something really special. Canva is making design amazingly simple for everyone, and the potential is limitless. We're empowering people to design anything, and publish anywhere.
Be part of the story
We've just started on this journey, and every person has a unique and powerful impact on where we go from here.
Over 229 million* designs created per month
That's over 80 per second! Growth means a lot of exciting projects and opportunities, but what really motivates us is that people love Canva.
* As of May 2020
Be part of something bigger
We live our value 'Be a force for good' in everything we do, from our nonprofit work to sustaibility initiatives.
Be better at what you do
You'll be learning and growing every day, working on ambitious projects with a world class team.
One of the best places to work
It isn't just the delicious lunch and breakfast. Or the fitness options. Or the bar. It's a place you love working and people you love working with.