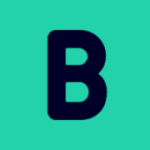 Overview
Founded Date January 31, 2022

Posted Jobs 0

Viewed 80
Company Description
About Beat
Beat is a mobile app that transforms the way people move in their cities. We aspire to make urban landscapes a better place to live, re-imagining mobility solutions that are more efficient and user-friendly. Currently, Beat is the fastest growing app in Latin America.
Open it, choose where you want to be, and go. The city awaits. Where next?
At Beat, we want to bring out the best of the cities we operate inand that starts with our people. We're challenging ourselves to be the best versions of ourselves so we can create the best version of our product. That's why we're constantly growing our world-class teams across our offices worldwide to help us realise our mission of developing seamless mobility for a safe and sustaible urban life, shaping the future of urban transportation. We're looking for talented and passiote professiols to join us on the ride! Whether you're already located in one of our operating cities, open to relocating or interested in working remotely, browse our open positions below to get started on your next career journey!