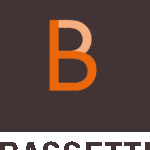 Overview
Founded Date January 1, 1992

Sectors Engineering , IT / Programming

Posted Jobs 0

Viewed 374
Company Description
The main subsidiary, BASSETTI France, is the founder of the Technical Expertise Management®, which consists of pooling know-how in order to ensure the sustainability of knowledge in the company. It publishes and integrates TEEXMA®, a software designed to utilize and enhance the high value-added technical knowledge of industrial companies. Equipped with solid organic growth in excess of 30% per year, the group is also developing an external growth strategy through an increasingly strong international presence. The acquisition of companies with related activities in synergy with its core business allows the BASSETTI group to broaden their skills and respond more strongly to the needs of its customers. People have always been at the heart of the BASSETTI group's concerns in all its activities. Guided by a humanist ideal, we are driven by a strong ethic based on trust, mutual aid, research, and development. We strive to ensure that the interests of the company coincide as closely as possible with the interests of each employee. Our teams cultivate a sense of belonging to an ambitious project that strives to achieve our clients' objectives.
BASSETTI offers software solutions to enable industrial companies to structure, enhance, and make the most of their data and technical knowledge with high added value.
Founder of the Technical Expertise Management®, aiming to implement methods, IT tools and processes aimed at organizing, archiving and disseminating this high value-added knowledge within the company.
Providing IT and consulting services to companies across the world, BASSETTI is a recognized market leader in addressing client's needs to improve the way internal knowledge is structured and diffused within an organization.
Through the concept of Technical Expertise Management®, BASSETTI works closely with the engineering, research, and scientific departments of businesses to ensure the successful accomplishment of their technical goals. BASSETTI is the developer of the software TEEXMA®; an application that is entirely customizable to the needs of each individual client while offering a multitude of features designed to structure and capitalize technical data.
BASSETTI currently provides the software TEEXMA® to over 100,000 users worldwide and works with more than 200 industry-leading companies such as Total, DELPHI Automotive, and Airbus.