Want to Work in China? China offers plenty of opportunities as there is rapid growth in the technology, consumption, and engineering sectors. China is currently the second-largest economy globally, and the relatively low cost of living compared to the US and the UK makes the middle kingdom attractive to many talents. Therefore, there is a huge opportunity to explore, especially for young graduates and highly skilled talents. In this article, we will show you why and how to tap into this great market. Feel free to refer this article to anyone who wants to find a job in China or work abroad.
Till today, it still seems lost on several fresh graduates and international talents that job boards are still the gateway to finding a career in China.
There is a job boom in China does not mean you can lazily walk in and come out with a juicy job offer. You need to put in the hard work and differentiate yourself. So what are the best channels to apply for a job in China? What are the best strategies, and how do you position your resume and application materials to tell the right stories?
This article will help you make the right decisions, enlighten, and put you ahead of the crowd for a successful career in China. Allez! Let's go!
Why work in China?
China is one of the biggest global economies, and many multinational companies are relocating their headquarters here. Moreover, many small firms are successfully experiencing rapid growth in China, as well. The rise of new and old sectors requires the right talents to keep these machines running. Therefore, China is undoubtedly the right destination offering plenty of job opportunities for people who want to globally accelerate their careers.
Also, let's not forget that China's economic miracle has led to its recognition as the hub of global businesses influencing the world. International talents can earn more by working in different sectors, including engineering, finance, human resources, marketing, general management, supply chain, and sales. With higher salaries coupled with a lower cost of living and quality of life, you are sure to consider China as the right destination for settling abroad. Over the past 5 years, the government has made it easier for international talents to settle in China, a move welcomed by many.
The culture is rich, and there is a long list of places to visit. If you decided to work in China, it would open a new path to travel, and you can experience endless adventures from Tokyo to Bangkok. There are many other exciting destinations that you can explore while developing your career in China. The local cost of living is extremely reasonable, increasing the potential to live a high standard of life.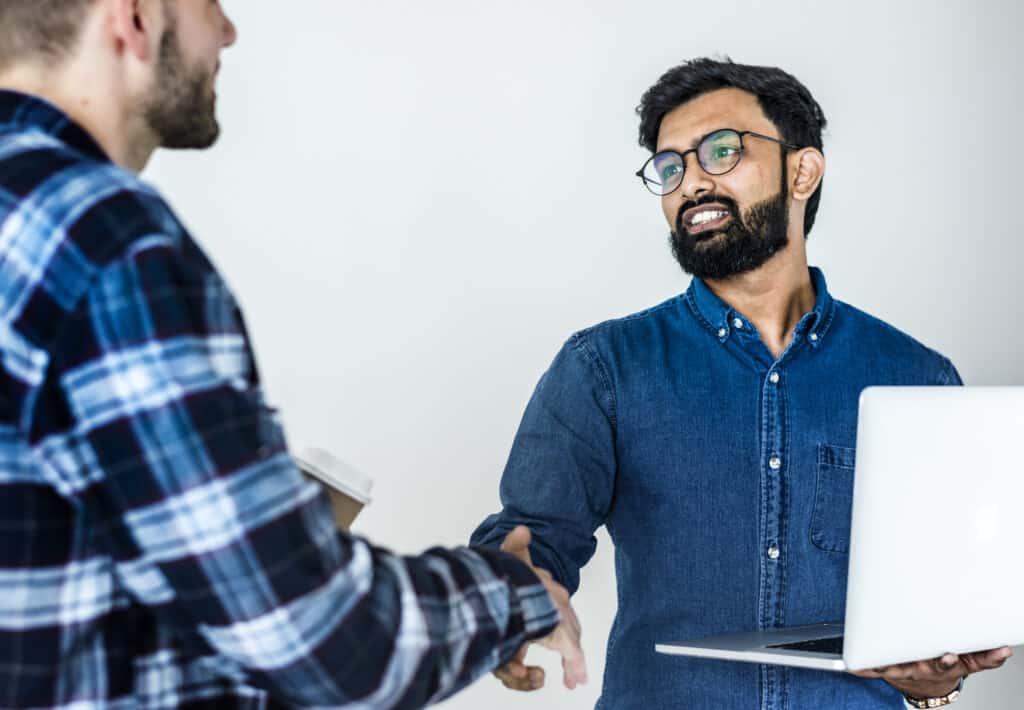 Work Opportunities in China for Foreigners
There are over 800,000 foreign residents in China, of which 12% are Americans. The number keeps rising as the century advances. It is predicted that China will be at the top of the world's number one Economy before a decade lapse. No wonder China is considered one of the most desired places for job seekers. In the first-tier cities of China, there are unlimited job opportunities that go unfilled. With every passing day, the number of foreign workers is increasing, and we recommend you join the bandwagon now before these opportunities cease.
In China, foreign workers are divided into three main categories. Category A is considered for highly talented people. Category B is for essential but not highly sought after talents. While the C category holds limited seats, and they are mostly for the people who don't have any degree.
Job Opportunities in China for Americans
China is considered a hot spot for American professionals in many sectors. Americans can grab numerous job opportunities in China that include the following:
Software Engineers
Translator
Modeling/Acting
Modeling
Teaching English in China
Foreign Expertise
Lawyers
To add, any nationality with the right qualifications can apply for these jobs in China.
Job Opportunities in China for British
We reference these roles from the survey we conducted, which does not mean that only the British take these jobs.
Doctors
Translators
Lawyers
Teachers
Programmers
Pharmacist
Private Business
Job Opportunities in China for Indians
Sales and Marketing
Engineering jobs
Accounting and finance
Creative Communications
Human Resources
Web Developers in IT
Legal Jobs
Job Opportunities in China for Singaporeans
Data Scientist
Full Stack Engineer
DevOps Developers
AI Specialists
Client Account Manager
Community Specialist
Product Owner
E-commerce Specialist
For the purpose of information, these roles are extracted from our survey respondents. You can apply for jobs in any employment category and also from any country without restrictions.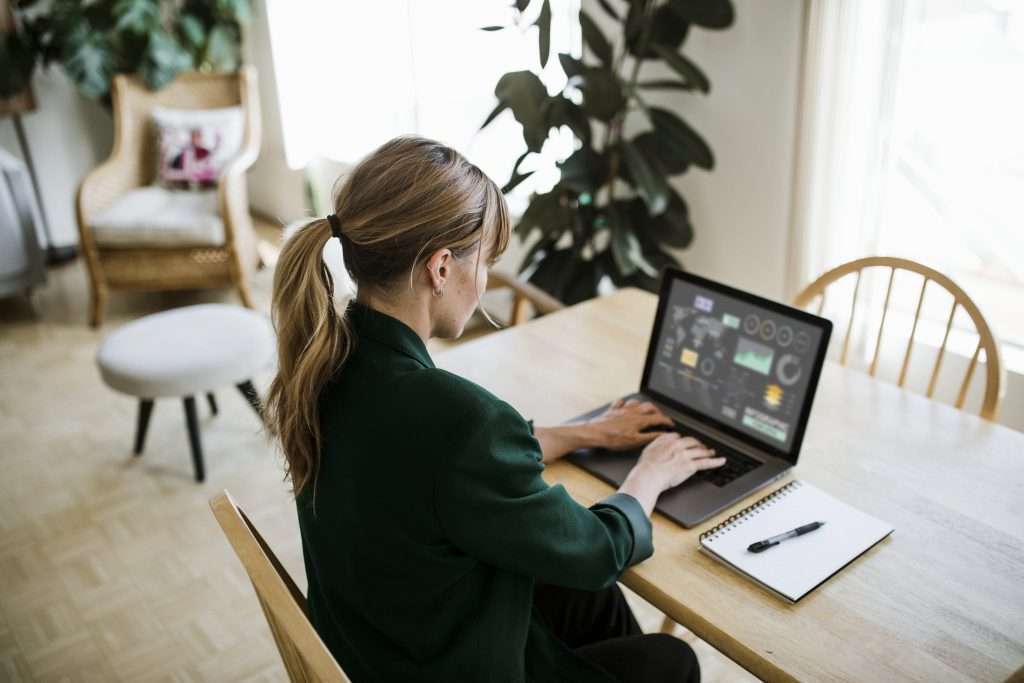 Best cities to work in China
China offers an excellent environment for international talents who are considering it as a career development destination. Chinese cities differ in food, tourist sites, job opportunities, and even culture. Check out a few descriptions below.
Work in Shanghai
If you are considering living in a city with enormous business opportunities, Shanghai is the best place for excellent career opportunities. It is the largest city in China, and many foreigners live there from the US, UK, France, South Africa, and Singapore. Playing the role of a financial hub, Shanghai is the most cosmopolitan city in China. This metropolitan city is booming with incredible job opportunities, and you can explore vibrant life there. You can find an excellent job position in shanghai on the Oriental career Job platform.
Work in Beijing
Beijing is the capital city of China and, as usual, headquarters to several fortune 500 companies in the world. A beautiful city with trails of over 5000 years of history. For history, lovers should consider working in Beijing. You will see modern China and historical China living harmoniously.
Work in Shenzhen & Guangzhou
It is the best place for technology and international trade businesses. You can easily acquire a high-paying job in the Guangdong Province without stress. But you should show up knowing what to expect. Shenzhen offers abundant work opportunities in startups, trade, manufacturing, technology, and many more. You should do your own salary research before accepting an offer. On the oriental Career platform, our job posts come with salary and compensation scales to help you decide. Both foreigners and Chinese with the right qualifications can access job opportunities without visa restrictions. It is a dynamically developed city connecting Hong Kong and the Bay Area to innovation.
Shenzhen's economy is booming, and it has the highest recorded GDP, but many experts say this is just the beginning. This city is attracting more partnerships and Foreign Direct Investments (FDI) than any other city. If you are looking for high paying IT-related jobs, you should check Hi-Tech Industrial Park.
Working in Chengdu
This city is labeled as the livable city of China. It is famous among foreigners because of its culture and working opportunities. The living cost of this city is lower as compared to other cities in China.
You can explore the job market of Chengdu by registering on Oriental career and connecting with Recruiters directly. Though the cost of food and accommodation is low, International talents can get a high paying job. Furthermore, you can save a large amount of money while living in Chengdu because of the factors outlined above. If you have a family and looking for a friendly environment, Chengdu should become your favorite City in China. Due to the global COVID situation, you may find a slower response time for interviews, but companies accept job applications.
How to find Jobs in China
The best way to find jobs in China is through online websites and referrals or networking. There are plenty of websites out there offering job boards where you can apply for one. But you should check what the platform does to support your job search. Oriental career pitches your profile to companies, so you don't have to struggle to apply to several job openings. All you need is to create a compelling profile, and they will take over the rest. Other job boards and Chinese job websites like www.chinahr.com, www.51job.com, and www.zhaopin.com advertise many jobs.
Some jobs posted in the Chinese language are an indication that they are for locals or bilingual talents so beware. If you plan to get settled in China, try to learn Mandarin to easily communicate with the native Chinese people.
Top Job Search Engines in China:
Due to the global COVID-19 situation, the hiring rate may indicate slower hiring activities. But many companies are hiring employees online, filling virtual job opportunities, and offering charming pays. I encourage you to try your luck on these websites.
Jobs DB
New China Career
Learn 4 Good
Oriental Career
Indeed
If you are a foreigner, you can teach English as many websites offer many English teaching options. Browse through each website to explore English teaching job opportunities.
Total ESL
ESL Café
ESL Employer
Oriental Career
ESL Employment
Footprints Recruitments
Tesla
Preparing your resume for jobs in China
Considering the Chinese Job market as an incredibly fresh graduate, note the following tips for foreign talents. If you want to secure that juicy job offer with a fat salary from a Chinese Company, then you've got to be creative. Tapping into many job opportunities to work in China, you need to repurpose your resume to fit.
Chinese are receptive to hire westerns for their language skills and education. Recruiters in China are looking for culturally aware Staff who can fit in their working environment. Remember, The corporate culture of Chinese companies differ from the west
There are no strict rules to follow for preparing the resume, but your resume should be 1-2 pages long if you apply to Western companies. European companies prefer long format resume. Still include your headshots, nationality, age, etc. I agree these are old-fashioned in the west, but they still work in China.
Customize your CV for Applying for Jobs in China
Consider customizing your CV as per the job requirement before sending it. A well-written CV can earn more quality points, and it can increase your hiring rate.
Pinpoint your skills
Provide less and to the point information in your resume
Highlight your career objectives
Provide Professional background and academic details
Mention extra-curricular hobbies and skills
Mention your Chinese Skills if you have one
Companies hiring in China
Despite COVID-19, there are many companies in china that are hiring and giving charming pay to their Staff. Several online job websites are available in China highlight recent job vacancies offered by companies. It is common to see more Multinational companies advertise their jobs online on a china job board.
Chinese companies prefer to advertise their job on the following websites:
Here are some Chinese companies that have incredible hiring rate
Petro China
China Life Insurance Company
Wuliangye Yibin Co
China National Offshore Oil Corporation
Tesla – Shanghai
Lego
Walt Disney
Wanda
Microsoft
If you are thinking of starting your career in China, consider the following companies.
ALIBABA – It is one of the biggest tech companies in China. They have clients from all over the world, and they are continually looking for foreigners to represent their company on an international scale.
TENCENT – They have extended their services overseas and are continually looking for foreign Staff to augment their team's strength. Don't miss the chance to apply if you are looking for an incredible job.
CHINA TELECOM – It is a great place to work in China. China Telecom is a mobile service provider. Check their job board to apply for a job.
XINDONGFANG is an English teaching company in china, and they prefer to hire foreign instructors and educational workers. They tend to provide good benefits, great pay, and flexible working hours.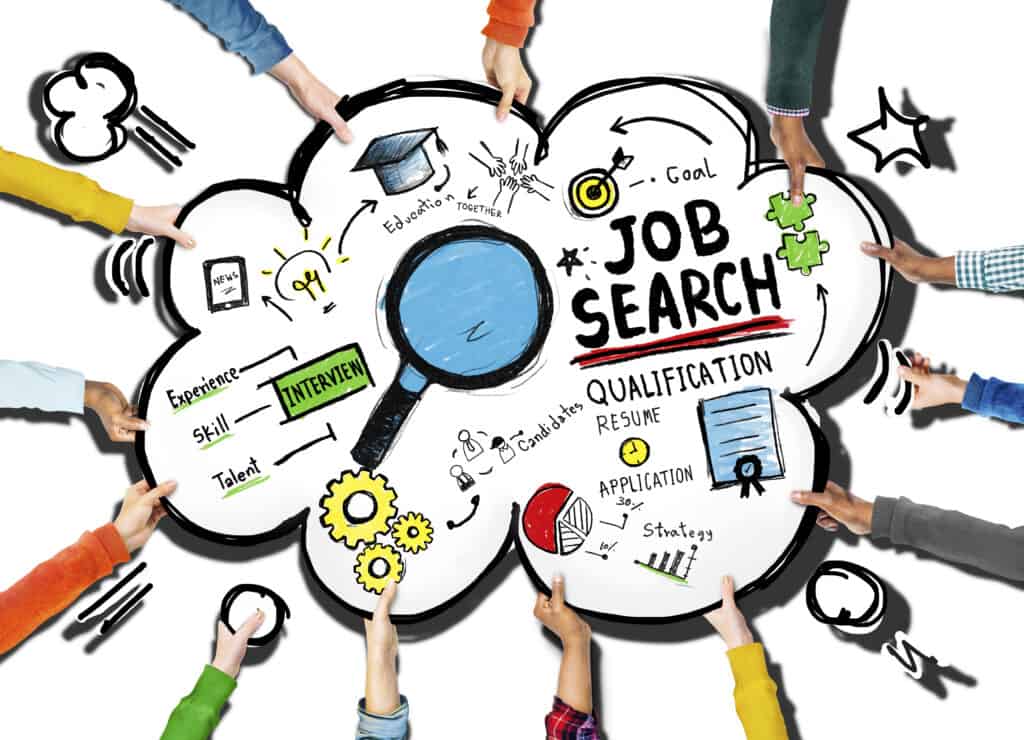 Best job platforms in China
Following are china's number 1 job platform and career developing websites. They post jobs daily, and top employers from all over China post the job vacancies.
Monster.com.hk
China Hot
Career Engine
Match dragon
Wang and Li Company
Oriental Career
Cjol.com
China Job Daily
Laowai Career
These are the leading platforms that maintain an up to date job list for international talents. It is a great way to start your career by exploring these websites. Both employers and job hunters can come across the best talent.
What makes an excellent Job Platform?
When applying for jobs in China, it's always a numbers game, but there are quick and smart tips. All job platforms in China look the same and offer similar opportunities, but one thing that stands out amongst them is their sites' architecture. Avoid job boards that only store your job application lists and CVs in their database. Ask them what else they offer aside from you creating an account. Always look out for job boards that also help push your profile to companies and provide free consulting services to properly position your profile.
Networking your way into a Job in China
In China, networking always gets you ahead of the queue. When looking for a job in China, quickly hop on LinkedIn to see if you can quickly connect and make friends with existing Staff. Play your games well and request them to refer you for a job in their companies. It works like magic!
Working visa in China
Just as in other countries, China requires foreigners to have working permits to legally work. Chinese work permits and visas are only issued to those people who have legal jobs. The working visa is also labeled as Z-visa, which is later converted to a Work permit. Your host company is required to help you through the entire process. You need a passport with a validity period of more than 6 months.
The duration of z-visa stays for 30 days from the date of arrival in China. The temporary residence permit determines the duration of the work visa.
The age limit is 18 to 60 years old.
Work Visa Documents and Requirements:
Application Form
Passport
Work Permit
Recent Photo
Supporting Document
The china employment visa fees are the same as for the other Chinese visa. It is $140 for US citizens, for Canadian citizens for CAD 142, for UK citizens is for GBP 151, and for Australians, it is worth AUD 109.5. May vary in other countries
Expat Networks – Networking in China.
There are enough foreigners in China from every country in the world to form a small diaspora. In shanghai, you will likely meet British, Indian, Pakistan, American communities.
Expat usually networked within themselves to share business opportunities. You should also consider networking with the native Chinese for better exposure.
Whenever you arrive in China, try to connect with professional communities, Chambers of commerce, and hung out often at the bars. Don't forget your WeChat account, business cards, and try to learn business card etiquettes to not embarrass yourself. There are few regulations in handing or receiving business cards.
First, try to get a Chinese name so that you can show Chinese connectivity. It is difficult for a Chinese speaker to pronounce western names. Print the Chinese characters of your name on a business card. For more on Chinese business ethics, check this article
Use LinkedIn to get Connection:
Call it O2O (online to offline) strategy. You can make an incredible connection on LinkedIn as it is easier to filter for places of work. Introduce yourself and get to know each other, then request a meeting. Usually, in Shanghai, the network takes place at events and also in WeChat groups.
Consider the following websites for networking:
Best places to travel while working in China
If you are working in China, you can experience fantastic sceneries, travel, and taste delicious dishes all across the country. With little money, you can explore every corner of China. Try to achieve a work-life balance by engaging in activities that refresh you.
Secure a job that gives you the freedom to travel or utilize your holidays to the max.
Try to learn a little Mandarin, so it becomes easier for you to work and travel simultaneously.
Visit these places in China:
Beijing – Great Wall and Forbidden City
Shanghai
Chengdu
Yunnan
Tibet
Xiamen
Huangshan
Zhangjiajie
These are common destinations among foreign travelers in China. These places attract tourists and offer a satisfying experience. Chinese culture is fascinating so enjoy it. These places are inspirational if you are looking for an escape from hectic busy life.
Teaching in China
If you are a native speaker, you can teach English in China. The salary of foreign English teachers in China ranges from 12,000-30,000 RMB per month, including perks and other benefits. There is free accommodation if you are teaching in China.
Teaching opportunities are available for people who have recently completed their masters.
You can count on full-time teaching positions from High schools, training centers, or Universities.
The requirements to teach in China are
Two years of experience in any field
Native speakers are preferable
The age limit is between 24 to 55
A bachelor's degree is the minimum requirement
Salary in China:
The average salary in China is 3,528.00 CNY, which is considered as the minimum salary but International Talents earn more. The salary levels increase as the position of the employee upgrades. The average salary in China is 11,471.00 CNY for foreign talents.
The average gross monthly salary of the different sector is different that include the following:
Administration 10,115 RMB
Arts and Culture 14,375 RMB
Car Industry 18,137 RMB
Cost of living in China
The cost of living in china is relatively different as compared to other countries. You can live a great life in china by spending less than $1000 a month. If you want to have a luxurious life, it would cost $1200 in a month. You can rent a luxurious apartment in the center of Shanghai and Beijing.
The apartment's rent will cost $200 to $500, where the meal cost will be almost $2-$5 per meal. The transportation cost would be $30-$50 per month. The utilities include water, electricity, gas, and WIFI will cost $50-$100. So you can make a quick comparison
Internships in China
In China, 700+ multinational companies in China that are offering great internship programs. With over 2000 internship vacancies for international students. China Internship Placement is an incredible platform that is offering incredible internship vacancies. Contact them for a professional experience
There are different internship vacancies in UX/UI design, marketing, AI, web development, machine learning, logistics, business development associate, and social research.
How to layout your Career strategy for China
It is essential to plan your career strategy and prepare for your career. To start, try, and intern in china while studying for your bachelor's degree. It allows you the opportunity to network deep into the sector of your choice. After securing your degree, try to learn the Chinese language as it opens more doors and sets you apart from other job seekers. Learning mandarin can help you connect with the locals, understand the culture, and impress employers during an interview.
Identify your career opportunities or do an internship to acquire industrial experience before jumping into the job market.
Work in China without a degree
I get these questions all the time. Many jobs in China require at least a bachelor's degree or above to get a visa and legally work. But there are few opportunities for those without a degree but who want to work in China. Here's the list that doesn't require any degree.
Start your own Company in China
Cross border opportunities
NGO Management
translation Jobs – May require professional certifications instead
Social media in China
China is considered to have the most prominent social media. But also note that some websites are blocked in China, and that includes Facebook, YouTube, Twitter. Chinese use social websites that include Wechat, Youku, Renren, and Weibo.
Chinese has created its social web space that includes Dian Ping, DouBan, Wechat, and Youku Tudou. But you can use VPNs to bypass these restrictions.
How to work in China after graduation?
Most international students who completed their degrees in China often want to start their careers in China. In other situations, graduates from universities outside of China want to work here. The best strategy is to start with an internship and network your way through to a job.
Job portals and on local websites, could also be helpful sources of job opportunities. Some reputable companies in China sponsor work permits and excellent careers in multinational Chinese companies.
We wish you all the best in your job search in China. If you want a progressive career platform that helps your job search in China, Oriental Career will support you. We offer comprehensive solutions that speed your efforts. Create a profile and instantly start receiving offers from companies.