One of the best strategies for finding a job is through leveraging your network. Networking is all about building relationships and connecting with people who then link you to resources that you might otherwise not be able to access. When the topic of Networking comes up, many think of a complex approach. Let's simplify this; we naturally network in our everyday lives.
When we meet new people, we usually will like to develop relationships that connect us to business opportunities or corporations. If you master Networking, you are likely to tap into hidden job opportunities. It is well known that most jobs are not formally listed, and organizations prefer to hire applicants within their circle or recommended. If you are a young graduate searching for a job, Networking is an essential skill to have.
Let's review some of the essential steps and procedures to nailing a job through Networking.
Qualities of a Great Networker
The main qualities important for Networking are to have an optimistic, positive, and enthusiastic attitude. I know that sometimes it can be challenging to find a job; however, we must maintain a positive attitude to add to a conversation and a social encounter. It is also essential to be confident, know who you are, and what goals to pursue. Learn how to kickstart a meaningful conversation, which will help you lay a strong foundation for your Networking.
Make a List – Who Do you Already Know?
To begin your networking strategy, start by making a list of your current contacts. Take stock including your family, especially very close members who work within your field, and then extend the list to include your friends, colleagues, previous colleagues, and acquaintances. You will; be surprised to know that your immediate contacts hold the key to your next job.
Enhance Your Network
Now that you understand what to expect from your immediate connections, you then expand your coverage. Before starting to enhance your network, we recommend you stay up to date by subscribing to publications of your choice to keep up on current news or issues in your industry. By reading wide, you will know who the movers and shakers in the industry. The knowledge helps you have interesting, informative, and intellectual conversations with new people you meet while Networking.
After, you can focus on joining professional associations, attending social events, going to job fairs, and meeting people who work in your industry or the industry you are targeting. Remember to be genuine and get interested in the people you meet. The magic rule is always to give first before taking, see if you can assist them before asking for assistance.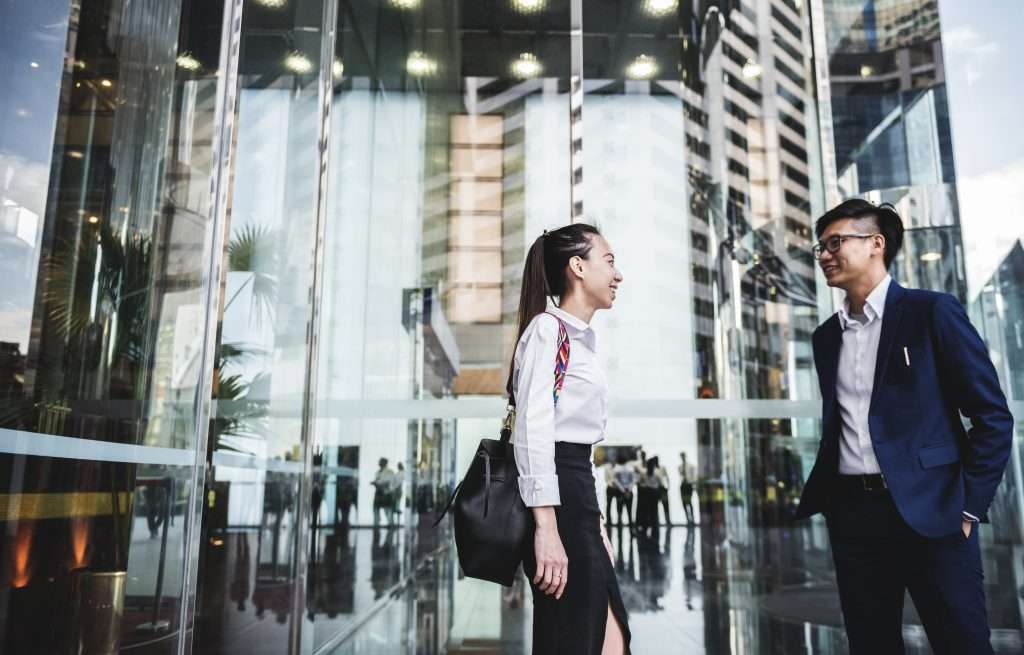 Leverage Social Media Platforms
Social media is a vital tool for networking in this digital era. LinkedIn is one of the best social media platforms for Networking, and so is WeChat if you are interested in the Chinese job market. Whatever your choice of social media, it is essential to join groups, contribute to conversations, and connect with group members. It is easier for you to start a conversation that makes them trust you. The strategy works because you may be speaking with a recruiter, and you can easily impress them before exploring job opportunities with them.
Are you looking for a mentor? Social groups are equally good places to find one. A mentor's experience is vital in helping you approach jobs in the right way. Remember, one of the most important reasons to add these people is to build a strong network, which will help your career.
Before working on your social media strategy, make sure that your profile is up to date, consistent, and complete. If your choice is LinkedIn, get people that have worked with you to endorse you and get references.
Networking Start with Reaching Out
Before you start tapping into your contacts, you must know what you are looking for, in what industry, what kind of position or company. Avoid being too generic because it makes it difficult for your contacts to help you. Once you are clear about your goals and have a list ready, you can start reaching out and ask for specific information or leads. You can start by showing your skills and future career goals and guide them to help you find the right job opportunities. Do not underestimate or shy away from asking for help; one person can know someone who will forever change your life.
Finally, keep in mind that you won't get help if you are not clear about what you want and consistently reach out to your connections.
Do Not be Nervous
Networking can sound like an intimidating thing to do; therefore, it is essential to remember that most people are eager to help. They have been in your situation before and will be able to give you advice, plus, it's great to reconnect with old friends, and acquaintances or to meet new exciting people. Remember, you are not asking for a job; you are seeking advice or guidance. 
Start the Conversation
It can be challenging to start a conversation with someone you have never met before in a social event, but do not let your fears get in your way. Initially, I recommend approaching someone alone, and you can start by saying hello, introduce yourself, ask them if they are enjoying the event, and ask how they are doing. A brief conversation about recent news can follow this conversation. You are free to compliment maybe about something they are wearing.
What do Discuss during a Networking
Once you break the ice with an introduction, you have to sustain the conversation. You can start talking about your ideas and goals and see what their opinions or feedback may lead you. It will be ideal to talk about current news you may enjoy and pick their minds. One conversation topic that people want is asking them how they get where they are now; it is fascinating to hear about their professional lives. Finally, remember to share contacts, give advice, ask how you can help them, and show your gratitude.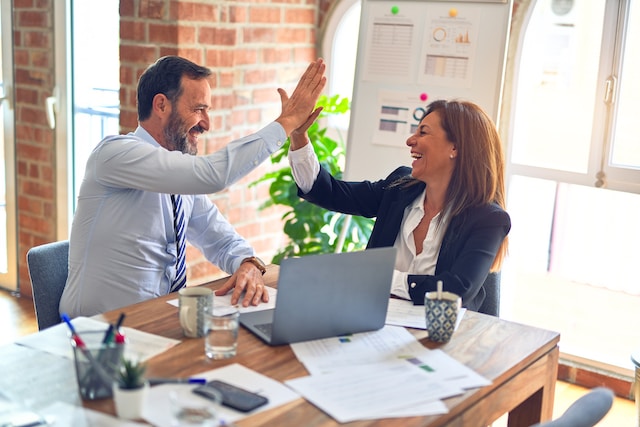 Essential Networking Tools Every Job Seeker Should Know About
Networking is a vital component of a successful job search. It involves building relationships, both online and in-person, to discover opportunities, gain insights, and showcase your skills and experience. In today's digital age, there are several powerful networking tools that can significantly enhance your job-seeking efforts. Here are some of the key platforms and resources every job seeker should be aware of:
1. LinkedIn
LinkedIn is the premier professional networking platform. It allows you to create a detailed professional profile, connect with colleagues, peers, and industry professionals, and join groups related to your field of interest. The platform also features job listings and enables you to follow companies you're interested in.
Key Features:
Profile Building and Optimization
Job Search and Application
Industry Groups and Forums
Recommendations and Endorsements
2. Professional Associations and Organizations
Joining industry-specific associations or organizations can provide you with valuable networking opportunities. These groups often hold events, webinars, and conferences where you can meet professionals in your field, learn about industry trends, and even discover job openings.
Example Associations:
American Marketing Association (AMA)
Project Management Institute (PMI)
Society for Human Resource Management (SHRM)
3. Meetup
Meetup is an excellent platform for finding and building local, in-person connections with professionals who share your interests. It hosts a wide range of events, from networking mixers to industry-specific meetups. These events provide an opportunity to meet potential employers, mentors, or collaborators face-to-face.
Key Features:
Search for Local Networking Events
Join Groups with Similar Interests
RSVP for Events and Workshops
4. Twitter
Twitter is not just for personal updates; it's also a powerful networking tool. Many industry experts, thought leaders, and companies use Twitter to share insights, job postings, and engage in conversations related to their fields. By following and interacting with these individuals, you can expand your professional network.
Key Features:
Follow Industry Leaders and Influencers
Participate in Hashtag Conversations (e.g., #JobSearch, #CareerAdvice)
Engage with Companies and Professionals in Your Field
5. Alumni Networks
Your alma mater's alumni network is a valuable resource for connecting with professionals who share your educational background. Many universities have dedicated platforms or groups where alumni can connect, share job opportunities, and offer mentorship.
Key Features:
Alumni Directories
Industry-Specific Alumni Groups
Networking Events and Webinars
6. Informational Interviewing Tools
Informational interviews can provide valuable insights into a particular field or company. Tools like LinkedIn, professional associations, or even personal networks can help you identify and reach out to professionals for these informational interviews.
Key Strategies:
Identify Potential Contacts
Craft a Professional Introduction
Prepare Questions and Request a Meeting
7. Slack Communities
Slack is a messaging platform that hosts a plethora of online communities, including many professional ones. Joining industry-specific Slack channels can provide you with opportunities to network, seek advice, and even discover job openings.
Key Features:
Search for Industry or Job-Specific Slack Communities
Engage in Conversations and Share Insights
Keep an Eye on Job Channels for Opportunities
Remember, networking is not just about making connections but also about nurturing and maintaining them. It's about mutual benefit and building relationships based on trust and respect. Utilize these networking tools strategically to enhance your job search and expand your professional horizons.