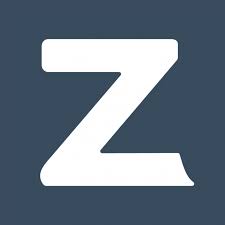 Job Detail
Job ID 44934

Qualifications

Bachelor Degree

Language Requirement EnglishChinese (mandarin)

Other Classifications

Tech
Job Description
OUR VISION: THE WORLD. SUBSCRIBED.
Customers have changed. They're looking for new ways to engage with businesses. Consumers today have a new set of expectations. They want outcomes, not ownership. Customization, not generalization. Constant improvement, not planned obsolescence.
In the old world (let's call it the Product Economy) it was all about things. Acquiring new customers, shipping commodities, billing for one-time transactions. But in today's new era, it's all about relationships. More and more customers are becoming subscribers because subscription experiences built around services meet consumers' needs better than the static offerings or a single product.
Our vision is "The World Subscribed" where one day every company will be a part of the Subscription Economy® (a phrase coined by our CEO, Tien Tzuo and author of the best selling book Subscribed).
As consumers wave goodbye to ownership, join us as we help companies win on their journey to usership!
Responsibilities:
Participate in application development, maintenance and code refactoring
Closely working with backend engineers to complete development tasks and feature implementations
Requirements:
Bachelor degree in Computer Science or equivalent
In-depth knowledge in Javascript, HTML, SCSS/CSS, Jquery and ES6 syntax
JSP/Servlet and Java experience is an added advantage
Familiar with Bootstrap/Element UI CSS framework
Good understanding of different design pattern and software architecture
Excellent communication and teamwork skills
Possess strong enthusiasm in exploring new solution, technology as well as domain knowledge
Good verbal and written skill in both English and Chinese
ABOUT ZUORA & OUR "ZEO" CULTURE
Zuora (NYSE: ZUO) Zuora provides the leading cloud-based subscription management platform that functions as a system of record for subscription businesses across all industries. Powering the Subscription Economy®, the Zuora platform was architected specifically for dynamic, recurring subscription business models and acts as an intelligent subscription management hub that automates and orchestrates the entire subscription order-to-revenue process seamlessly across billing and revenue recognition. Zuora serves more than 1,000 companies around the world, including Box, Ford, Penske Media Corporation, Schneider Electric, Siemens, Xplornet, and Zoom.
At Zuora, we have one CEO but ​every employee is empowered and supported to be the 'ZEO' of their own career experience. By embedding inclusion and belonging into our processes, policies and culture, we are building a workplace where our 1,200+ ZEOs across North America, Europe, and APAC can bring all the elements of who they are into their work. In addition to an industry-leading six-month, 100% paid parental leave for all our ZEOs, we also offer programs to support your mental health and give back to our communities along with "career cash" and plenty of learning and development opportunities.
To learn more visit www.zuora.com
Zuora is proud to be an Equal Employment Opportunity Employer.
Think, be and do you! At Zuora, different perspectives, experiences and contributions matter. Everyone counts. Zuora is proud to be an Equal Opportunity Employer committed to creating an inclusive environment for all.
Zuora does not discriminate on the basis of, and considers individuals seeking employment with Zuora without regards to, race, religion, color, national origin, sex (including pregnancy, childbirth, reproductive health decisions, or related medical conditions), sexual orientation, gender identity, gender expression, age, status as a protected veteran, status as an individual with a disability, genetic information, political views or activity, or other applicable legally protected characteristics.
We encourage candidates from all backgrounds to apply. Applicants in need of special assistance or accommodation during the interview process or in accessing our website may contact us by sending an email to assistance(at)zuora.com.
Other jobs you may like