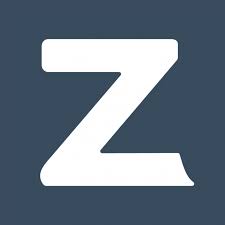 Job Detail
Job ID 44944

Offered Salary 0

Career Level Entry level

Experience 2 Years

Gender All

Qualifications Bachelor Degree

Language Requirement English

Region Asia Pacific

Other Classifications SaaS

Remote No

Relocation No
Job Description
OUR VISION: THE WORLD. SUBSCRIBED.
Customers have changed. They're looking for new ways to engage with businesses. Consumers today have a new set of expectations. They want outcomes, not ownership. Customization, not generalization. Constant improvement, not planned obsolescence.
In the old world (let's call it the Product Economy) it was all about things. Acquiring new customers, shipping commodities, billing for one-time transactions. But in today's new era, it's all about relationships. More and more customers are becoming subscribers because subscription experiences built around services meet consumers' needs better than the static offerings or a single product.
Our vision is "The World Subscribed" where one day every company will be a part of the Subscription Economy® (a phrase coined by our CEO, Tien Tzuo and author of the best selling book Subscribed).
As consumers wave goodbye to ownership, join us as we help companies win on their journey to usership!
THE TEAM
The Technical Documentation team at Zuora is pivotal in ensuring the success of our customers. Our team of experienced technical writers owns the end-to-end documentation lifecycle for our cloud-based software solution, and we're looking for an excellent writer to join us as we expand the team into Chennai. You're a great fit if you love figuring out how things work, have a passion for technology, and are able to turn complex ideas into simple instructions and conceptual content.
YOUR MISSION:
Deliver highly effective product documentation so that our customers, partners, prospects, and internal teams can self-serve when seeking to understand how our products work.
THE OPPORTUNITY (AKA: Why you want this role over any other out there) 
This is a wide-ranging role with fantastic opportunities to shape the way that documentation is produced and delivered. You'll have the opportunity to deeply understand what customers need from your documentation – informed by our product experts and direct customer feedback! You'll also have the autonomy to wield and evolve our documentation processes & tools in the pursuit of excellence.
WHAT YOU'LL DO & ACHIEVE
Research, write, and maintain high-quality online documentation
Become an expert on our products from both a technical and business standpoint
Work independently and manage your own projects while building relationships across Zuora
Collaborate closely with product managers, software engineers, customer support agents, and other technical writers
Articulate the documentation needs of our customers, strategic partners, and internal users
Lead initiatives to enhance the effectiveness and influence of the Technical Documentation team
WHAT YOU'LL NEED TO BE SUCCESSFUL
3+ years of technical writing experience. We will also consider related experience
Excellent spoken and written English. All of our documentation is written in English
Great project management skills and knowledge of technical writing best practices
The ability to manage competing priorities in a fast-paced environment
A passion for technology and a desire to learn. You will learn something new every day!
It would be a bonus if you have:
A strong technical background, such as a degree in Computer Science or a related subject
Knowledge of accounting, finance, billing, payments, or another business function
Experience using and documenting REST APIs
Experience using web authoring tools and content management systems
Experience of UX writing, content strategy, or information architecture
Experience with the Agile software development process
ABOUT ZUORA & OUR "ZEO" CULTURE
Zuora (NYSE: ZUO) Zuora provides the leading cloud-based subscription management platform that functions as a system of record for subscription businesses across all industries. Powering the Subscription Economy®, the Zuora platform was architected specifically for dynamic, recurring subscription business models and acts as an intelligent subscription management hub that automates and orchestrates the entire subscription order-to-revenue process seamlessly across billing and revenue recognition. Zuora serves more than 1,000 companies around the world, including Box, Ford, Penske Media Corporation, Schneider Electric, Siemens, Xplornet, and Zoom.
At Zuora, we have one CEO but ​every employee is empowered and supported to be the 'ZEO' of their own career experience. By embedding inclusion and belonging into our processes, policies and culture, we are building a workplace where our 1,200+ ZEOs across North America, Europe, and APAC can bring all the elements of who they are into their work. In addition to an industry-leading six-month, 100% paid parental leave for all our ZEOs, we also offer programs to support your mental health and give back to our communities along with "career cash" and plenty of learning and development opportunities.
To learn more visit www.zuora.com
Zuora is proud to be an Equal Employment Opportunity Employer.
Think, be and do you! At Zuora, different perspectives, experiences and contributions matter. Everyone counts. Zuora is proud to be an Equal Opportunity Employer committed to creating an inclusive environment for all.
Zuora does not discriminate on the basis of, and considers individuals seeking employment with Zuora without regards to, race, religion, color, national origin, sex (including pregnancy, childbirth, reproductive health decisions, or related medical conditions), sexual orientation, gender identity, gender expression, age, status as a protected veteran, status as an individual with a disability, genetic information, political views or activity, or other applicable legally protected characteristics.
We encourage candidates from all backgrounds to apply. Applicants in need of special assistance or accommodation during the interview process or in accessing our website may contact us by sending an email to assistance(at)zuora.com.
Other jobs you may like