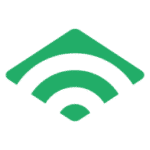 Job Detail
Job ID 42065

Career Level Internship

Gender All

Qualifications certificate

Language Requirement

Region North America

Other Classifications startup

Special Programs y-combinator

Remote No
Job Description
At Klaviyo we value the unique backgrounds, experiences and perspectives each Klaviyo (we call ourselves Klaviyos) brings to our workplace each and every day. We believe everyone deserves a fair shot at success and appreciate the experiences each person brings beyond the traditional job requirements. If you're a close but not exact match with the description, we hope you'll still consider applying.
Data is at the heart of every decision made at Klaviyo, and we're looking for a Business Intelligence Data Engineer Intern to join our Business Intelligence (BI) team. BI at Klaviyo collaborates across all departments to provide solutions for our data, analytic, and reporting needs. You will play a role in creating and maintaining the data infrastructure that powers Klaviyo's business. Responsibilities include maintaining databases, coding ETL's, and developing data models used across the company.
As a Data Engineering Intern you will have the opportunity to work alongside the industry's brightest data engineers. You will be matched with a manager and a mentor whose primary focuses are to grow your technical and professional skills.
The internship will be 100% remote. The Internship will begin June 6, 2022, and end August 19, 2022. Interns will work full-time 40 hours per week during the 12-week program.
How you will make a difference:
Develop and maintain the €œsource of truth€ data environment used by everyone at Klaviyo.
Work with petabyte scale databases optimized for business analytics.
Build and manage large, real time data pipelines with monitoring and proactive alerting.
Extract and maintain 3rd party market data using API calls.
Develop data models that power predictive recommendations, marketing attribution, and financial forecasts to support the decision-making within the organization. 
Collaborate on a regular basis with the following teams at Klaviyo: Engineering, Customer Success, Support, Product, Sales, and Marketing.
Work with a team of data engineers and analysts to build a world-class data environment.
Who You Are :
You are a systematic thinker and enjoy finding creative technical solutions to hard problems by collaborating closely with your team. You are curious and constantly seeking the best solutions to what makes a business/operation successful and want to contribute to that success.
Currently enrolled in or will receive a Bachelor's in Computer Science, Computer Engineering, Information Management, Information Systems, or an equivalent technical discipline.
Experience with SQL.
Experience with object-oriented programming languages (Python, Java, or C++).
Experience with semi-structured data.
Experience in database design, 3NF, denormalization, or star schema.
Experience with database management and ETL processes.
We'd love to hear from you if you:
Have at least one previous internship or Co-op experience
You are a creator at heart who understands the importance of a well-designed data environment. 
You have an understanding of business problems within a company and how to create, transform, and store the data needed to solve these problems.
Get to Know Klaviyo
Klaviyo is a world-leading marketing automation platform dedicated to accelerating revenue and customer connection for online businesses. Klaviyo makes it easy to store, access, analyze and use transactional and behavioral data to power highly-targeted customer and prospect communications. The company's hybrid customer-data and marketing-platform model allows companies to grow by fostering direct relationships with customers, without giving up their valuable data to popular big-tech ad platforms. Over 265,000 innovative companies like Unilever, Custom Ink, Living Proof and Huckberry sell more with Klaviyo. Learn more at www.klaviyo.com.
Klaviyo is committed to diversity and to a policy of equal employment opportunity and non-discrimination. We do not discriminate on the basis of race, color, religion, national origin, age, sex, marital status, ancestry, physical or mental disability, veteran status, gender identity, sexual orientation or any other characteristic protected by applicable law.
Share:Click to share on LinkedIn (Opens in new window)Click to share on Twitter (Opens in new window)
Related Jobs
Showing 1 – 4 of 244 jobs
Data Engineer (Remote)
Pliancy
Palo Alto, United States
Palo Alto, United States
Full Time
4 weeks ago
Software Engineer, Data Platform (Storage & Compute)
Twilio
Remote – US
Remote – US
Full Time
2 hours ago
Software Engineer, Data Platform (Storage & Compute)
Twilio
Remote – US
Remote – US
Full Time
3 hours ago
Data Engineer, Personalization
Spotify
Stockholm
Stockholm
Full Time
4 hours ago
Other jobs you may like
Beijing, China, Beijing, People's Republic of China