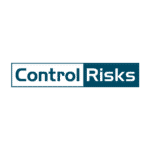 Job Detail
Job ID 41974

Career Level Mid-Senior

Gender All

Qualifications certificate

Language Requirement

Region North America

Other Classifications startup

Special Programs y-combinator

Remote No
Job Description
The Strategic Business Partner Analyst will support Control Risks' client in their Global Security Strategic Business Partnerships team. This role will help to synthesize and tell the story of information gathered through the team at large. This role will use data management skills to interpret and understand what the business needs are and report this out to the client.
The Global Security Strategic Business Partnerships team builds, scales, and activates company-wide partnerships to increase the understanding and adoption of Global Security Products and Services, supporting the global mission of keeping the company's people, assets, and reputation safe. As a global team made up of Business Partners and Partner Analysts, SBP proactively engages stakeholders representing all verticals across the company, generating insights that mitigate near and long-term risks through action. Our learnings and insights drive forward-looking strategies across the organization.
Responsibilities include, but are not limited to:
Partner with Global Security functions and product owners to outline & identify key measures that achieve long-term business goals and objectives.
Analyze, visualize, and generate actionable insights by designing and implementing solutions that tell the story of our various security products.
Develop insightful recommendations that address complex opportunities that assist in reaching organizational goals.
Effectively communicate with Global Security stakeholders and internal teams to deliver compelling narratives across both written and verbal delivery based on the analysis.
Coordinate consolidation of metrics, insights, project updates into high-level reports and executive summaries.
As a self-starter, work both independently and with other business analysts to propose and conduct analysis.
Own projects from initial ask through metric/score definition, analysis, deployment, and insights generation/actioning.
Identify the right resources to help achieve success within projects, including close partnership with data engineering to operationalize solutions.
Build and grow relationships across the Global Security organization to better understand what's important to our stakeholders
Understand the organizational strategy and leverage it to analyze and assess opportunities.
Utilize organizational strategy and breadth of knowledge to align projects/initiatives to organizational business drivers, goals, and objectives.
Collaborate with Project Managers to develop new processes and project plans that help evolve how the team operates and generates value for our stakeholders.
Write processes and procedures into understandable language, workflows, and instructions.
Partner with the Strategic Business Partnerships org to support the strategic direction of Global Security and long term strategy outlined by our Security Product Owners.
Assist in implementing or developing systems to capture business operation information.
Build/Recommend frameworks for data collection.
Requirements
Skills, knowledge and abilities
Bachelor's degree in Business Administration, Data Analysis, Information Systems, or related field
5+ years' experience in business analysis, data analysis, and data
Ability to take data and information from multiple sources, and create visualizations and reports on insights into the business
Ability to deal with ambiguity and adapt in a constantly evolving environment.
Must be analytical thinker who can anticipate problems and develop effective solutions.
Must have strong understanding of data management and data visualization
Strong relationship building skills, written and verbal communication skills
Must have proficiency with: MS Project, Excel, PowerPoint, and Visio
Benefits
Control Risks offers a competitively positioned compensation and benefits package that is transparent and summarised in the full job offer.
We operate a discretionary bonus scheme that incentivizes, and rewards individuals based on company and individual performance
Control Risks supports hybrid working arrangements, wherever possible, that emphasize the value of in-person time together in the office and with our clients while continuing to support flexible and remote working.
Share:Click to share on LinkedIn (Opens in new window)Click to share on Twitter (Opens in new window)
Related Jobs
Showing 1 – 4 of 84 jobs
Commercial Business Analyst
Nuix
Sydney
Sydney
Full Time
2 days ago
Principal Business Intelligence, North America
Control Risks
New York, United States
New York, United States
Full Time
2 weeks ago
BI Engineer
Control Risks
San Francisco, United States
San Francisco, United States
Full Time
2 weeks ago
Strategic Business Analyst
Control Risks
San Francisco, United States
San Francisco, United States
Full Time
2 months ago
Other jobs you may like