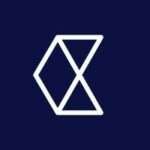 Job Detail
Offered Salary 0

Career Level Associate

Experience 3 Years

Gender All

Qualifications Bachelor Degree

Language Requirement English

Region Europe

Other Classifications StartupRemoteSaaSTech

Remote Yes
Job Description
Europe; Full Time, Remote
We're Checkout.com
We're building the connected finance businesses deserve. Unleashing them with tomorrow's technology, today. Our flexible payments solutions help global enterprises — like Samsung, Deliveroo and Adidas — launch new products and create experiences customers love. And it's not just what we build that makes us different. It's how.
We liberate smart, passionate people to collaborate, innovate and do their best work — faster. That's why we're one of the most valuable fintech firms around. But we're just getting started. By cutting through financial complexity, we'll empower companies to change the world. Join us. Unlock your potential.
Build tomorrow, today.
Content SEO Manager at Checkout.com
At Checkout.com, we pride ourselves on being merchant centric and strive to serve our merchants at the highest level. As Content SEO Manager, you'll be responsible for the content commercial performance in the organic search channel, ensuring our content is most effective and valuable at answering queries from merchants, prospective and existing alike.
In this role, you will work with global content, communications, merchant insights, product marketing and merchant advocacy teams, to optimise content and copy across all sections of the website including: case studies, blog posts, products and solutions, documentation, and more. You will establish Checkout.com as the most trusted and authoritative voice in the relevant verticals on the internet by building a demand driven content roadmap, measuring the impact and value of content from organic channel prospective, as well as testing and optimising content performance.
 
What you will be doing:
 
Own the content SEO and link acquisition strategy and execution with a focus on lead generation through generic search queries.
Drive optimization, growth and innovation roadmap to increase qualified organic lead generation through SEO content and link acquisition.
Partner with the web strategy, content, brand, PR, corporate communications, and product marketing to identify SEO content and link acquisition growth opportunities
Prioritize backlogs and support the teams throughout the development cycles including research and recommendations, content production, outreach, measure and report to deliver hyper growth and lead SERPs of high value non-branded search queries.
Build data driven, test and learn optimisation programs.
Develop, maintain and iterate organic search content performance supervising technology stack, measurement plan and reporting.
Lead content life cycle and ensure compliance with Google Webmaster Guidelines.
Support brand, PR and corporate communications teams to create and/or amplify digital assets' SEO value.
Work collaboratively with regional marketing managers to develop and deliver a cohesive and lead generation focused SEO content localisation and development programs to expand international reach throughout the funnel stages.
Create systems to define key alignments between organic, other non-paid channels and performance channels to improve value and efficiency.
Innovate and create new SEO content and link acquisition tactics, assets, leverage automation, data and machine learning to build scalable SEO content programs, improve operational efficiency and return on investment.
Be the voice and advocate in the company for content SEO excellence, educate business on its role and importance in marketing.
 
About you:
 
You have 5+ years experience in driving organic search growth through content.
Expert knowledge of search engine algorithm history of the past decade, and the current state of affairs.
Experience leading successful, high-growth SEO content programs at hyper growth B2B companies.
Proven track record of driving organic lead generation through optimisation of information architecture, content and user journey, continuous and evolving keyword research, content life cycle optimisation and management, new content development.
Deep knowledge of content performance measurements, multi-touch attribution and analytics.
You love data and have a solid understanding of data mining and insights with Excel, Google Data Studio, Looker, Datadog, GA, and SQL.
Experience working cross-functionally with creatives, content and copy, PR, engineering, analysts, product managers, performance marketers and demand generation to identify and prioritize content SEO roadmap.
Working proficiency in Salesforce, Pardot, Python and JS, in addition to understanding of basic machine learning principles, is preferred.
You are result driven, detail oriented, self starter, creative, innovative, and entrepreneurial. 
 
 
 
If you don't meet all the requirements but think you might still be right for the role, please apply anyway. We're always keen to speak to people who connect with our mission and values.
We will ensure that individuals with disabilities are provided reasonable accommodation to participate in the job application or interview process, to perform essential job functions, and to receive other benefits and privileges of employment. Please contact us to request accommodation.
#LI-JB1
What we stand for
At Checkout.com, everything starts with our values, including the experience we offer our people.
#Aspire
We supercharge your professional growth with career development programs and leadership training. You can learn your way, with tailored pathways and online platforms. And be inspired at relevant conferences.
#Excel
We don't stop at 'good' here. We strive for excellence amongst our teams every day and recognize colleagues who take it to the next level through our quarterly peer-nominated Hero awards.
#Unite
We're proud of our global connections and inclusive environment. So we champion this through our colleague-led community groups and celebrate many cultural events together.
Want to see us in action?
Take a peek inside here.
More about Checkout.com
We empower businesses to adapt, innovate and thrive with the connected payments they deserve. Our technology makes payments seamless. We provide the fastest, most reliable payments in more than 150 currencies, with in-country acquiring, world-class fraud filters and reporting, through one API. And we can accept all major international credit and debit cards, as well as popular alternative and local payment methods. Checkout.com launched in 2012, and we now have a team of 1000 people across 17 international offices. To date, we've raised a total of $830 million, with our recent Series C valuing us at $15 billion.
We believe in equal opportunities
Checkout.com is an equal opportunities employer. We welcome applications from all members of society irrespective of age, sex, disability, sexual orientation, race, religion, or belief. We make recruiting decisions based on your experience, skills and personality. We believe that employing a diverse workforce is the right thing to do and is central to our success.
Other jobs you may like