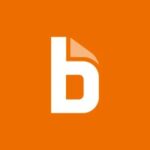 Job Detail
Job ID 23055

Offered Salary Negotiable

Career Level senior-executive

Experience 7-years

Gender All

Qualifications Bachelor Degree, Master Degree, MBA

Language Requirement English

Region north-america

Other Classifications Startup, SaaS, Tech, Non-Tech

Remote No
Job Description
About Bill.com
Bill.com, together with its wholly owned subsidiaries Divvy and Invoice2go, is focused on being the one stop shop that simplifies, digitizes, and automates complex financial operations for small and midsize businesses. Customers use the platform to manage end-to-end financial workflows and to process payments. The AI-enabled, financial software platform creates connections between businesses and their suppliers and clients. It helps manage cash inflows and outflow. The company partners with several of the largest U.S. financial institutions, the majority of the top 100 U.S. accounting firms, and popular accounting software providers. Bill.com has its headquarters in San Jose, California with offices in Houston, Texas, Draper, Utah, and Sydney, Australia.
Bill.com is looking for a Web Marketing Manager – Conversion Rate Optimization (CRO) to join our Growth team. 
We are looking for a passionate digital marketer who can harness the power of conversion rate optimization to strategically improve website and landing page conversion rates. The iterative process of improving a site's conversion funnel to derive the most value from our website traffic. As part of our Growth team, you will conduct user experience (UX) research, site analyses, and on-going CRO tests (A/B tests, multivariate, personalization, etc.) within multiple verticals.
Bill.com is at a pivotal time of growth and we are looking for individuals eager to make an impact and help us grow.  Are you ready?
 
Professional Experience/Background to be successful in this role:
 
Optimization strategy and planning to improve website conversion and ROI
Create and refine CRO roadmaps
Optimizing web and landing pages for marketing campaigns, paid search/social efforts through user data-driven insights and A/B testing
Ideating, creating, and managing CRO experiments through testing platforms (Intellimize, Optimizely, Google Optimize, etc.)
Conducting in-depth website analysis (Google Analytics, heat mapping, accessibility, and user experience)
Liaise with and work closely with internal stakeholders and external agencies
Analyze and present data-driven user experience (UX) insights to product marketing, creative, product management, and other teams
Developing wire frame, storyboard, and other SaaS centric optimizations
 
Competencies (Attributes needed to be successful in this role):
 
8+ years experience in Conversion Rate Optimization- CRO
Proven experience on how to manage Conversion Rate Optimization- CRO for SaaS companies
Experience with AB testing tools such as Optimizely, Intellimize, Google Optimize, and etcs. 
History of driving conversion rate optimization (Conversion Rate Optimization-CRO) success
Fluency in concluding website analysis using Google Analytics, heat mapping, and web tracking tools
Experience using design tools such as Sketch, Photoshop, Adobe XD, Invision, etc.
Knowledge of UX best practices and how to conduct user research
Effective writing and communication skills to convey testing results and insights to non-experts
 
 
 
Bill.com is committed to a policy of equal employment opportunity. We recruit, employ, train, compensate, and promote without regard to race, color, age, sex, ancestry, marital status, religion, national origin, disability, sexual orientation, veteran status, present or past history of mental disability, genetic information or any other classification protected by state or federal law.
Bill.com Culture:
●      Humble – No ego
●      Fun –  Celebrate the moments
●      Authentic – We are who we are
●      Passionate – Love what you do  
●      Dedicated – To each other and the customer
Our Applicant Privacy Notice describes how Bill.com treats the personal information it receives from applicants.
Other jobs you may like