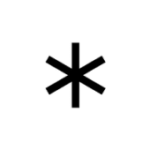 Job Detail
Job ID 42035

Career Level Senior Executive

Gender All

Qualifications certificate

Language Requirement

Region Europe

Other Classifications startup

Special Programs y-combinator

Remote No
Job Description
At Arrival, our team is creating best-in-class electric vehicles using a radical new method of design and production. We work with some of the world's leading businesses and governments to achieve our goal of redefining mobility and transport ecosystems, transforming how people and goods travel and enhancing urban environments for all communities.
Innovation, rapid development and testing help us to push the boundaries. Our New Method takes our portfolio of patented technologies created in-house, and combines it with assembly in Arrival Microfactories. It's a groundbreaking approach, leading to products with maximum functionality, peak efficiency, and an elevated experience at a much more competitive price than other electric vehicles, and even fossil fuel vehicles.
Currently, we are seeking a Senior Test Automation Engineer (UI) for the Traceability project to run automated tests development of the new product. We need a person ready to sit side by side with developers and cover UI testing activities from help with framework configuration to writing automation scenarios.
 
Qualifications:
 
Relevant experience in QA and automation tests development preferably in-house, and in a big company environment.
Strong experience in Test Automation and delivering test automation strategies and approaches for high-loaded web applications.
Mobile applications testing knowledge and experience.
Familiar with CI/CD principles and Cloud technologies.
Upper-intermediate level of English.
Good communication skills.
Team Player & Great Attitude.
 
Nice to have:
 
Experience in designing and implementing automation frameworks from scratch, exploring new test automation tools and methods, establishing processes and toolsets to maintain automation scripts, and generate regular test reports.
Good knowledge in android application testing and practical experience with Kaspresso / Espresso or similar tool.
 
Responsibilities:
 
Develop automated tests and E2E scenarios for web application validation using frameworks like Playwright.
Work with the Development team to capture and reuse automated Test Cases, Test Stubs and Drivers, and other Development test objects.
Develop automated test scenarios and environments for mobile application testing (Android).
Ensure proper version control and configuration management of all test objects developed and test environments used.
Analyze tests results and coordinate with development teams for bug fixes.
 
At Arrival we want all of our employees to feel comfortable bringing their passion, creativity and individuality to work. We value all cultures, backgrounds and experiences, as we truly believe that diversity drives innovation. Join our mission to bring better, more sustainable transportation to communities around the world.
Share:Click to share on LinkedIn (Opens in new window)Click to share on Twitter (Opens in new window)
Related Jobs
Showing 1 – 4 of 775 jobs
Senior Data Engineer AI
Relativity
Remote United States
Remote United States
Full Time
3 weeks ago
Lead Data Scientist Analytics
Relativity
Chicago
Chicago
Full Time
1 month ago
Senior Data Scientist- Trace
Relativity
Remote United States
Remote United States
Full Time
2 months ago
Manager, Software Engineering AI
Relativity
Chicago
Chicago
Full Time
2 months ago
Other jobs you may like
California, United States, Palo Alto, California, United States