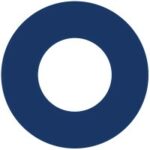 Job Detail
Job ID 23018

Offered Salary Negotiable

Career Level senior-executive

Experience 7-years

Gender All

Qualifications Bachelor Degree, Master Degree, MBA

Language Requirement English

Region north-america

Other Classifications Startup, SaaS, Tech, Non-Tech

Remote No
Job Description
Okta's Customer Identity Products (CIAM) power modern, secure, and frictionless experiences that can be built and brought to customer apps and APIs quickly. Our approach is rooted in an identity leadership that enterprises – like HPE, MLB, JetBlue, and Dignity Health – trust and agility that developers love.
Nailing CIAM is critical for organizations as customer interactions move to digital channels. Unfortunately, threats to consumers' security and privacy have also never been higher. We need experienced technical marketers who can drive our understanding of the shifting landscape and how Okta can protect the consumer while improving the customer experience (help us kill passwords!).
As our Senior Technical Product Marketing Manager (TMM), you will play a critical role in our journey: help Okta inform, inspire, empower, and delight technical audiences – developers, tech leaders, PMs, architects, and builders – as they buy and adopt Okta CIAM for their apps and APIs. You will do that by creating technical narratives and content to enable our customers and field teams to understand, design, and implement critical CIAM projects ranging from building highly scalable apps to unifying customer identities across applications and channels.
Job Duties and Responsibilities:
Be a technical subject matter expert for Okta Customer Identity. This includes understanding how our authentication, authorization and user management products are built and exposed via our pre-built UIs, SDKs and APIs.
Be a technical subject matter expert for an area in application development – that could be Mobile, Front End, Back end, or APIs – or non-functional requirements such as scalability and privacy.
Understand the Voice of the Developer, including developer needs, expectations and product understanding when it comes to the identity landscape for application development.
Work with product management and our CIAM specialists to validate use cases and create reference architectures.
Create high quality technical content such as demos, case studies, white papers, blog posts, and other assets.
Develop enablement and training materials for our sales engineering, customer success, and professional services teams.
Maintain an in-depth understanding of the CIAM technology landscape.
Work alongside other members of the product marketing team to understand the identity challenges of the world's largest organizations, and how Okta Customer Identity helps solve those problems. 
Provide "in deal" support to the sales and sales engineering teams to help solve customer problems with the broader Okta solutions set.
Provide SME support for analyst briefs, ISV integrations, product betas, and launches.
Minimum Knowledge, Skills, and Abilities:
4+ years of technical / product marketing, product management, or sales engineering experience for an enterprise IaaS or SaaS company or developer platform.
Proven track record of marketing to a highly technical audience within large organizations. You must be comfortable working with and marketing to technical buyers and stakeholders within enterprises.
Demonstrated experience in developing technical marketing content, sales enablement training, and tools. (Feel free to share samples of your work ahead of time!)
Capable of building demos that require software development knowledge, such as the use of APIs and webhooks, and familiarity with tools such as Postman, Github, etc. (Feel free to share your GitHub profile and samples)
Development background (at a good level to demo. You will not be required to pass a code test) in at least one of the following areas: Front End, Back End, Mobile, IoT, or CI/CD Automation.
Basic knowledge in one or more of the following non-functional areas: Infrastructure (Performance, Scalability, Compliance), Privacy, or Security
A degree in Computer Science, Engineering, or a related technical field. 
Working experience as a software engineer, a security certification, or MBA is a plus.
Okta is an Equal Opportunity Employer.
Okta is rethinking the traditional work environment, providing our employees with the flexibility to be their most creative and successful versions of themselves, no matter where they are located.  We enable a flexible approach to work, meaning for roles where it makes sense, you can work from the office, or from home, regardless of where you live.  Okta invests in the best technologies and provides flexible benefits and collaborative work environments/experiences, empowering employees to work productively in a setting that best and uniquely suits their needs.  Find your place at Okta https://www.okta.com/company/careers/. 
By submitting an application, you agree to the retention of your personal data for consideration for a future position at Okta.  More details about Okta's privacy practices can be found at: https://www.okta.com/privacy-policy.
Other jobs you may like
Beijing, China, Beijing, People's Republic of China