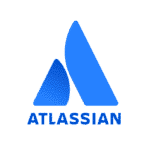 Job Detail
Job ID 22994

Offered Salary Negotiable

Career Level senior-executive

Experience 7-years

Gender All

Qualifications Bachelor Degree, Master Degree, MBA

Language Requirement English

Region north-america

Other Classifications Startup, SaaS, Tech, Non-Tech

Remote No
Job Description
Atlassian can hire people in any country where we have a legal entity, assuming candidates have eligible working rights and a sufficient timezone overlap with their team. As our offices re-open, Atlassians can choose to work remotely or return to an office, unless it's necessary for the role to be performed in the office. Interviews and onboarding are conducted virtually, a part of being a distributed-first company.
Job description
We are looking for a hardworking Senior Sourcer to join our high-velocity sales recruiting team! You will play a crucial role in hiring for positions across multiple fast-growing teams and products throughout our North American Sales teams. Atlassian is a fast-paced, rapidly growing company and our sourcing team is the strategic muscle that enables us to hire top talent. As a Senior Sales Sourcer, you will be responsible for the identification and engagement of top sales talent through creative and non-traditional means. You will drive industry-leading recruiting methodologies, pipeline development strategy, and relationship management while closely partnering with our hiring community and sales recruiters.
 
On your first day, we'll expect you to have:
 
5+ years sourcing experience with a search firm or in-house recruiting team or a combination of both
Proven success in sourcing sales candidates across individual contributor and management level roles within the enterprise software industry
Demonstrated success in delivering epic hiring experiences to your candidates and with your hiring partners
Dedication to Diversity, Equity, and Inclusion with a passion to advocate for more inclusive approaches to hiring
A passion for data when it comes to measuring and reporting on your sourcing and outreach efforts
Strong interpersonal and consultative skills
Ability to prioritize tasks and manage time efficiently with a bias for action
Hands-on experience with Applicant Tracking Systems (ATS) (We use Lever)
The ability to work optimally in fast-paced organizations where change is a constant, and a knack for finding creative ways to hit your targets
 
In your first year, you'll have the opportunity to:
 
Explore innovative sourcing methodologies and non-traditional channels for finding new candidates
Consistently contribute in a fast-paced, team-centric, and evolving work environment
Build something meaningful: We've recently set the vision of building a strategic sourcing partner that does more than just hit LinkedIn, but rather masters the craft of 'the hunt' and serves as a strategic partner to the business
 
 
 
More about our team
On the Atlassian Talent Acquisition team, we use a collaborative, data-driven approach to hiring, building strategic initiatives, and ultimately help leadership hire the right people, at the right time. Our mission is to establish Talent Acquisition as a strategic competitive advantage for the Atlassian brand overall. We leverage technology, data, and innovative branding techniques to help propel our global brand to that of a leading employer in the technology space. We're all about predictability, reliability, and transparency.
More about our benefits
Whether you work in an office or a distributed team, Atlassian is highly collaborative and yes, fun! To support you at work (and play) we offer some fantastic perks: ample time off to relax and recharge, flexible working options, five paid volunteer days a year for your favourite cause, an annual allowance to support your learning & growth, unique ShipIt days, a company paid trip after five years and lots more.
More about Atlassian
Creating software that empowers everyone from small startups to the who's who of tech is why we're here. We build tools like Jira, Confluence, Bitbucket, and Trello to help teams across the world become more nimble, creative, and aligned—collaboration is the heart of every product we dream of at Atlassian. From Amsterdam and Austin, to Sydney and San Francisco, we're looking for people who want to write the future and who believe that we can accomplish so much more together than apart. At Atlassian, we're committed to an environment where everyone has the autonomy and freedom to thrive, as well as the support of like-minded colleagues who are motivated by a common goal to: Unleash the potential of every team.
Additional Information
We believe that the unique contributions of all Atlassians is the driver of our success. To make sure that our products and culture continue to incorporate everyone's perspectives and experience we never discriminate on the basis of race, religion, national origin, gender identity or expression, sexual orientation, age, or marital, veteran, or disability status.
All your information will be kept confidential according to EEO guidelines.
If your experience looks a little different from what we've identified and you think you can rock the role, we'd love to learn more about you.
Learn more about Atlassian's culture, interviewing flow, and hiring process by checking out our Candidate Resource Hub.
Other jobs you may like
Shanghai, China, Shanghai, People's Republic of China