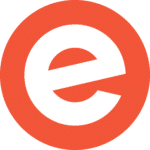 Job Detail
Job ID 42056

Career Level Senior Executive

Gender All

Qualifications certificate

Language Requirement

Region North America

Other Classifications startup

Special Programs y-combinator

Remote Yes
Job Description
THE CHALLENGE
Eventbrite has the world's largest data repository of live events, powering millions of events and hundreds of millions of ticket transactions each year in 170+ countries. Our Data Engineering teams help wrangle data to drive business growth for our event creators, attendees, and the Eventbrite leadership. As we position Eventbrite for success over the next few years, we are building critical partnerships across the business to build high quality data models and infrastructure to drive actionable insights into our product features and services.
THE TEAM
Our Data Foundry team builds and operates a reliable, scalable and secure data platform to meet Eventbrite's needs. They partner with product-engineering teams to deliver data-powered functionality for customers, they work with cross functional stakeholders to enable visibility into business critical metrics, and they collaborate with analysts and data scientists to enhance modeling and analytics capabilities.
 
YOU WILL
 
Work with the team to design and implement features for the data platform.
Automate and optimize data pipelines and set up monitoring and feedback systems
Write and optimize ETL from/to the product and homegrown or 3rd party tools.
Drive vendor POCs for data and analytics solutions. 
Translate data consumption requirements into technical specifications, including data streams, integrations, transformations, databases, and data warehouses
Collaborate cross functionally to revamp data models that power business critical internal and customer-visible metrics
Advocate for data driven thinking and help elevate data literacy across the company 
Mentor and learn from peers to build a cohesive culture and best practices on data at Eventbrite
 
THE SKILL SET
 
Outstanding interpersonal and communication skills
Strong analytical, problem solving and critical thinking skills
Proficiency in Python and SQL
Experience running ETL processes on large scale data sets
Familiarity with Data Engineering tools such as Spark, Hive, Hadoop, MySQL, Airflow, DynamoDB, EMR, Terraform, Kafka/Kinesis, Presto/Trino, Kubernetes etc.
Experience translating high level business questions to analytics needs and implementation
Data modeling experience and ability to partner with technical and non technical stakeholders
5+ years of experience in Software or Data Engineering, building high quality production software
Familiar with Data Science, Machine Learning, Data Analytics, and the relevant technologies that support them.
 
BONUS POINTS
 
Experience with AWS products and servicesExperience architecting and/or running data infrastructure
Active Eventbrite user with a passion for live events
Skilled in various forms of data modeling on structured, semi-structured and unstructured data
Familiarity with server-side frameworks, such as Django, Express, Rails, or .Net.
Familiarity with database optimization and scaling approaches including indexing, partitioning, sharding, clustering, in ­memory tables, horizontal and vertical scaling.
Familiarity with managing large datasets and understanding the complexities of merging large databases, meeting security audit requirements, and implementing data retention policies.
 
WHAT WE OFFER
At Eventbrite, we strive to support our Britelings and their loved ones through different stages of life with robust and attractive benefits, financial and physical wellness options, and great perks.
In addition to offering a competitive salary and company stock, we have other great benefits available. In the Briteland, you'll find great medical plans, fertility and adoption benefits, wellness reimbursement, generous parental leave, on-site services, and much more.
We care about your mental health and wellbeing
Our employees enjoy free coaching sessions with Modern Health. We also offer free therapy sessions with a psychologist. You'll also have access to private medical insurance for you and your family, that includes dental care. And if you like sports, we have our wellness program to pay for your gym expenses.
Ongoing training and career development is an important part of our culture
We offer unlimited access to courses in Udemy, language exchange programs, internal training, Briteling talks, workshops and weekly sessions with our CEO
Work-life balance is extremely important to us
Our employees can choose what works best for them: work in one of our offices, be fully remote or the best of both worlds! We believe in a flexible working environment to allow Britelings to perform at their best ensuring a healthy work-life balance. We have recently implemented Britebreak Fridays: all Britelings turn off their computers and take the first Friday of every month off to focus on their wellbeing.
ABOUT EVENTBRITE
Eventbrite is a global self-service ticketing and experience technology platform that serves a community of nearly one million event creators in over 180 countries. Since inception, Eventbrite has been at the center of the experience economy, transforming the way people organize and attend events. The Eventbrite platform provides an intuitive, secure, and reliable service that enables creators to plan and execute their live and online events, whether it's an annual culinary festival attracting thousands of foodies, a professional webinar, a weekly yoga workshop or a youth dance class. With over 300 million tickets distributed to more than 4 million experiences in 2019, Eventbrite is where people all over the world discover new things to do or new ways to do more of what they love.
IS THIS ROLE NOT AN EXACT FIT?
Sign up to keep in touch and we'll let you know when we have new positions on our team.
Eventbrite is a proud equal opportunity/affirmative action employer supporting workforce diversity.  We do not discriminate based upon race, ethnicity, ancestry, citizenship status, religion, color, national origin, sex (including pregnancy, childbirth, or related medical conditions), marital status, registered domestic partner status, caregiver status, sexual orientation, gender, gender identity, gender expression, transgender status, sexual stereotypes, age, genetic information, military or veteran status, mental or physical disability, political affiliation, status as a victim of domestic violence, assault or stalking, or other applicable legally protected characteristics.
 Applicant Privacy Notice
Eventbrite believes that vaccines are one of the most powerful tools to fight COVID-19 and save lives. It aligns to our mission to bring the world back together through live experiences. Proof of completed COVID-19 vaccination will be required for all US applicants and employees to enter any Eventbrite office and/or interact in a physical setting with Eventbrite employees. Eventbrite will consider exceptions to this policy for medical or religious reasons on an individualized basis.
Share:Click to share on LinkedIn (Opens in new window)Click to share on Twitter (Opens in new window)
Related Jobs
Showing 1 – 4 of 239 jobs
Data Engineer (Remote)
Pliancy
Palo Alto, United States
Palo Alto, United States
Full Time
4 weeks ago
Senior Data Engineer (ML), Platform
Spotify
New York, NY
New York, NY
Full Time
9 hours ago
Data Engineering Team Lead
AppDirect
Montreal
Montreal
Full Time
3 days ago
Data Engineering Team Lead
AppDirect
Canada, Remote
Canada, Remote
Full Time
3 days ago
Other jobs you may like