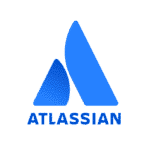 Job Detail
Job ID 42055

Career Level Senior Executive

Gender All

Qualifications certificate

Language Requirement

Region North America

Other Classifications startup

Special Programs y-combinator

Remote No
Job Description
Atlassian can hire people in any country where we have a legal entity, assuming candidates have eligible working rights and a sufficient timezone overlap with their team. As our offices re-open, Atlassians can choose to work remotely or return to an office, unless it's necessary for the role to be performed in the office. Interviews and onboarding are conducted virtually, a part of being a distributed-first company.
Atlassian is looking for a Senior Software Engineer to join our data platform services team in IT which is responsible for building our real-time data ingestion system, maintaining our big data technologies and facilitating the movement of billions of messages each day. We are looking for an open-minded, structured thinker who is passionate about building services that scale.
On a typical day, you will help our engineering teams ingest data faster into our data lake using an event-driven, microservices-based architecture. You'll find ways to make our data pipelines smarter using Machine Learning and come up with ideas to help scale self-serve data engineering within the company. Then you will move on to architecting, designing, and building a platform at a scale that very few other people have had to work with.
You'll get the opportunity to work with a stellar team of engineers on APIs that multiple people depend on both internally and externally to Atlassian and an AWS-based platform which uses technologies such as ElasticSearch and DynamoDB. We are a team with a passion for learning through solving the most challenging problems using cutting-edge technology with very little legacy in our tech stack. As a result you'll spend less time paying off technical debt and more time identifying ways to make our platform better and improve our users experience.
More about you
As a software engineer in the data platform team, you will have the opportunity to apply your strong technical experience building highly reliable services. You enjoy working in a fast paced environment and you are able to take vague requirements and transform them into solid solutions. You are motivated by solving challenging problems, where creativity is as crucial as your ability to write code.
 
On your first day, we'll expect you to have:
 
At least 6 years of professional experience as a software engineer
A BS in Computer Science or equivalent experience
Proficiency in Java (Streams, Functions and Reactor modules) , Spring Boot
Experience building a service from the ground up is preferred from gathering requirements, design, build, deploy and ownership.
Familiarity with cloud architecture patterns and an engineering discipline to produce software with quality
Strong knowledge working on Amazon Web Services (in particular using S3, SQS and the like)
Ability to lead a project from the beginning until completion
 
It's preferred, but not technically required, that you have:
 
Proficiency in another modern object-oriented programming language (Python and Node.js preferred)
Expertise in any one data technology (e.g. ElasticSearch and/or NoSQL like DynamoDB or Cassandra)
Experience writing GraphQL, structuring data, and data storage practices
Ability to implement solutions that meet performance, scalability, reliability, high availability, and operation excellence goals.
Experience building self-service tooling and platforms
Experience with machine learning
Experience with providing technical leadership to small development teams
Strong knowledge for DevOps
Experience building, operating or running a machine learning platform
 
 
 
More about the team
Data is a BIG deal at Atlassian. We ingest over 180 billion events each month into our real-time platform and we have dozens of teams across the company depending on the speed and data the platform provides.
You'll be joining a strong team that is spread out among multiple Atlassian locations. We value when people ask hard questions and challenge each other to constantly improve our work. We are independent but love highly collaborative team environments, so you'll get the opportunity to work with lots of other awesome people just like you.
More about our benefits
Whether you work in an office or a distributed team, Atlassian is highly collaborative and yes, fun! To support you at work (and play) we offer some fantastic perks: ample time off to relax and recharge, flexible working options, five paid volunteer days a year for your favourite cause, an annual allowance to support your learning & growth, unique ShipIt days, a company paid trip after five years and lots more.
More about Atlassian
Creating software that empowers everyone from small startups to the who's who of tech is why we're here. We build tools like Jira, Confluence, Bitbucket, and Trello to help teams across the world become more nimble, creative, and aligned€"collaboration is the heart of every product we dream of at Atlassian. From Amsterdam and Austin, to Sydney and San Francisco, we're looking for people who want to write the future and who believe that we can accomplish so much more together than apart. At Atlassian, we're committed to an environment where everyone has the autonomy and freedom to thrive, as well as the support of like-minded colleagues who are motivated by a common goal to: Unleash the potential of every team.
Additional Information
We believe that the unique contributions of all Atlassians is the driver of our success. To make sure that our products and culture continue to incorporate everyone's perspectives and experience we never discriminate on the basis of race, religion, national origin, gender identity or expression, sexual orientation, age, or marital, veteran, or disability status.
All your information will be kept confidential according to EEO guidelines.
If your experience looks a little different from what we've identified and you think you can rock the role, we'd love to learn more about you.
Learn more about Atlassian's culture, interviewing flow, and hiring process by checking out our Candidate Resource Hub.
Share:Click to share on LinkedIn (Opens in new window)Click to share on Twitter (Opens in new window)
Related Jobs
Showing 1 – 4 of 244 jobs
Data Engineer (Remote)
Pliancy
Palo Alto, United States
Palo Alto, United States
Full Time
4 weeks ago
Software Engineer, Data Platform (Storage & Compute)
Twilio
Remote – US
Remote – US
Full Time
2 hours ago
Software Engineer, Data Platform (Storage & Compute)
Twilio
Remote – US
Remote – US
Full Time
3 hours ago
Data Engineer, Personalization
Spotify
Stockholm
Stockholm
Full Time
4 hours ago
Other jobs you may like
Shanghai, China, Shanghai, People's Republic of China