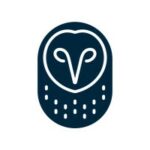 Job Detail
Job ID 23039

Offered Salary

Negotiable

Career Level

senior-executive

Qualifications

Bachelor Degree, Master Degree, MBA

Language Requirement English

Other Classifications

Startup, SaaS, Tech, Non-Tech
Job Description
Who We Are
Samsara is the pioneer of the Connected Operations Cloud, which allows businesses and organizations that depend on physical operations to harness IoT (Internet of Things) data to develop actionable business insights and improve their operations. Samsara operates in North America and Europe and serves more than 20,000 customers across a wide range of industries including transportation, wholesale and retail trade, construction, field services, logistics, utilities and energy, government, healthcare and education, manufacturing and food and beverage. Learn more about Samsara's mission to increase the efficiency, safety, and sustainability of the operations that power the global economy at www.samsara.com.
About the role:
At Samsara, we invest in our people and hiring is a team effort that is crucial to our success. We are looking for our first Recruiting hire focused on the Mexican talent market. In this role, you will partner with our growing sales and corporate teams who are based in our Mexico City office and remotely throughout the country. This is a fantastic opportunity for someone who enjoys building out new talent pipelines and hiring processes and likes to work on a variety of roles and candidate profiles. Our recruiting team operates at a fast pace while delivering the best in class candidate experience. 
This role can be office-based or fully remote in Mexico.
In this role, you will: 
Manage Full-Cycle Recruiting: Create and implement strategies to solve problems and build diverse pipelines across Samsara's sales and corporate teams through sourcing, referrals, research, events, and social media. Find and engage passive candidates through creative sourcing techniques and help them envision life at Samsara. Effectively manage multiple requisitions and candidates during high volume periods while creating and owning a flawlessly positive candidate experience
Be a Talent Advisor: Partner closely with hiring managers to deeply understand their teams and goals. Organize and facilitate interview debriefs and drive offer approval, extension and negotiation. Identify closing strategies for offers and proactively provide candidates with the appropriate information to help make their decision as easy as possible
Influence with data:  Independently address and unblock data analysis challenges. Extract and synthesize insights. Identify headwinds and tailwinds with a search. 
Be a Cultural Champion: Champion, role model, and embed Samsara's cultural principles (Obsess Over the Customer, Build for the Long Term, Growth Mindset) as we scale globally and across new offices    
Minimum requirements for this role:
5+ year of recruiting experience in a fast-paced environment
Experience building and utilizing a variety of sourcing strategies and tools
ATS experience with sourcing, tracking and managing candidates
Experience managing and prioritizing multiple searches, projects and client relationships.
Preferred Qualifications
Strong client focus and commitment to continuous improvement; ability to proactively network and establish effective working relationships, must pursue conscious cost-containment efforts in recruiting, continually seek new sourcing options, and develop creative approaches to delivering candidates to the customer.
Strong communication skills, organizational and negotiation skills, with a keen focus on delivering business results.
Ability to execute recruiting strategy, including employer promotion in the marketplace, candidate management, diversity sourcing, and interview process management.
Strong consulting skills and demonstrated ability to work in a team environment, as a team leader and member.
Possess strong analytical skills with ability to create, measure, and scale the right workflow between candidates, hiring managers, and the recruiting team.
BA/BS degree or equivalent work experience
At Samsara, we welcome all. All sizes, colors, cultures, sexes, beliefs, religions, ages, people. We depend on the unique approaches of our team members to help us solve complex problems. We are committed to increasing diversity across our team and ensuring that Samsara is a place where people from all backgrounds can make an impact.
Accommodations
Samsara is an inclusive work environment, and we are committed to ensuring equal opportunity in employment for qualified persons with disabilities. Please let us know if you require any reasonable accommodations for your interview (e.g., sign language interpreters, reading assistance, facility access, device or equipment modification, etc.)
Benefits
Working at Samsara has its perks: for all global full-time employees, we provide private medical and dental insurance, growth and development opportunities, regular virtual team and company events, and other location-based perks. Review all of Samsara's current benefit offerings at rewards.samsara.com.
Flexible Work
At Samsara, we have adopted a flexible way of working, enabling teams and individuals to do their best work. We value in person collaboration and know a change of scenery and quiet space to work is welcomed from time to time. Our offices remain open for those who prefer to collaborate or work in-office. We also offer a co-working support program for employees who are not located near a Samsara office. Learn more about our approach to Flexible Workplaces here.
Other jobs you may like