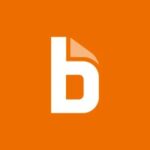 Job Detail
Job ID 42061

Career Level Senior Executive

Gender All

Qualifications certificate

Language Requirement

Region North America

Other Classifications startup

Special Programs y-combinator

Remote No
Job Description
About Bill.com
Bill.com, together with its wholly owned subsidiaries Divvy and Invoice2go, is focused on being the one stop shop that simplifies, digitizes, and automates complex financial operations for small and midsize businesses. Customers use the platform to manage end-to-end financial workflows and to process payments. The AI-enabled, financial software platform creates connections between businesses and their suppliers and clients. It helps manage cash inflows and outflow. The company partners with several of the largest U.S. financial institutions, the majority of the top 100 U.S. accounting firms, and popular accounting software providers. Bill.com has its headquarters in San Jose, California with offices in Houston, Texas, Draper, Utah, and Sydney, Australia.
Mission:
Our Product Analytics and Data Science team is growing! We're looking for a proven analyst to join us and contribute to shaping the future direction of the company. Part of this role is tactical; you'll be responsible for finding data, putting it into a reportable format, interpreting it for product teams, and telling meaningful stories that deliver the message that you have found in the data. The other part is strategic: you'll be a thought partner in measuring our product performance and identifying opportunities to improve it. You'll work closely with product teams, but will also interact with other stakeholders from time to time.
 
Professional Experience/Background to be successful in this role:
 
Create reports and dashboards to track and interpret the company's key performance indicators and other critical business metrics
Partner with product managers to support roadmap investments
Use your insights from analyzing patterns and trends in the company's data to provide input into our product strategy.
Use your data visualization skills to tell clear stories that communicate insights
Contribute to the design and development of the company's data warehouse
 
Competencies (Attributes needed to be successful in this role)
 
Data fluency: You have experience finding data and producing reports. And you enjoy the technical challenges of getting the data. SQL is a second language for you. You can debate the merits of Excel's more esoteric functions.  You have experience with data warehouses and BI tools.
Curiosity: You are relentlessly inquisitive about the data. Creating a report inspires new questions that you itch to answer. For you, there's always another question that leads to another insight. You love getting caught in this cycle.
Carefulness: You know how easy it is for data to mislead you so you've developed an instinct for double-checking and triangulating against suspicious results.
Communication: You are an excellent communicator, both verbally and in written form. You can make an analytical argument, and you can present complex data in an understandable way.
Educational background: You have 5 years of experience in a related field and a bachelor's degree in a quantitative field or a Master's degree from a related field if you have less experience.  Relevant subjects include statistics, economics, data science, computer science, business.  
Data visualization skills: You can communicate data-heavy content in a simple, visually appealing manner.  Tufte is one of your heroes.
Business knowledge: Experience in SaaS or Fintech preferred but not required.  MBA is a plus.
Team player: You foster collaborative relationships with cross-functional teams.
 
Expected Outcomes:
 
Three months You will be complete ad-hoc analysis for product managers to help them understand our customers and how they use our products
Six months You will design new dashboards and improve existing ones based on requests from product management and from your own insights
One Year You will be an expert in the data related to your product, you will design and implement new dashboards as well as new data tables in the data warehouse, and you will be a trusted thought partner for the product team.
 
 
Bill.com is committed to a policy of equal employment opportunity. We recruit, employ, train, compensate, and promote without regard to race, color, age, sex, ancestry, marital status, religion, national origin, disability, sexual orientation, veteran status, present or past history of mental disability, genetic information or any other classification protected by state or federal law.
Bill.com Culture:
—      Humble No ego
—      Fun €"  Celebrate the moments
—      Authentic We are who we are
—      Passionate Love what you do  
—      Dedicated To each other and the customer
Our Applicant Privacy Notice describes how Bill.com treats the personal information it receives from applicants.
Share:Click to share on LinkedIn (Opens in new window)Click to share on Twitter (Opens in new window)
Related Jobs
Showing 1 – 4 of 112 jobs
Analytics Engineer (Remote)
Pliancy
Palo Alto, United States
Palo Alto, United States
Full Time
4 weeks ago
Senior Consultant Data Analytics
Control Risks
Los Angeles, United States
Los Angeles, United States
Full Time
3 months ago
Consultant Data Analytics
Control Risks
Washington, United States
Washington, United States
Full Time
3 months ago
Senior Consultant Data Analytics
Control Risks
Singapore, Singapore
Singapore, Singapore
Full Time
3 months ago
Other jobs you may like