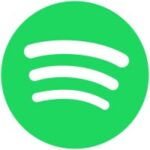 Job Detail
Job ID 41986

Career Level Senior Executive

Gender All

Qualifications certificate

Language Requirement

Region North America

Other Classifications startup

Special Programs y-combinator

Remote No
Job Description
Spotify's Algorithmic Responsibility effort focuses on empowering Spotify teams to assess the algorithmic impact of their products on audio culture, avoid algorithmic harms and unintended side effects, and better serve worldwide creators and their audiences. As a Senior Data Scientist on our team, you will help to define, research, and communicate how we assess our impact as a platform and our recommendations across podcasts, music, and user-generated content.
 
Who you are
 
You have 5+ years proven professional experience in applied research and statistical analysis.
You are passionate about working with product teams and Trust & Safety leaders to promote equitable algorithmic outcomes.
You have the technical competence to perform advanced analytics: coding skills, experience with analytics and visualization tools/libraries (Python, SQL, Tableau, ggplot/matplotlib or equivalent), and experience performing analysis with large datasets.
You bring experience in experimentation methodologies and statistics, and have basic knowledge of Machine Learning techniques
You like to learn, and deeply appreciate the need for interdisciplinary collaboration, and the combination of quantitative and qualitative methods
You have the ability to tackle loosely defined problems, and distill the results of complex methods into simple, impactful recommendations for diverse audiences
You are a communicative person who values building positive relationships with co-workers and partner teams, and enjoys mentoring and teaching others.
 
What you'll do
 
Develop research questions, design studies and experiments, and conduct data analysis to provide insights on Trust & Safety topics.
Develop metrics to help assess algorithmic amplification, support content moderation evaluations, and complement qualitative insights in measuring the effectiveness of interventions.
Work with other data and social scientists, researchers, product teams and policy managers across business units.
Build an understanding of data gaps and advocate for new data-informed strategies and implementations to fuel our algorithmic responsibility goals.
Develop individually to continue to grow your impact, and help mentor peers and emerging colleagues.
 
Where you'll be
 
We are a distributed workforce enabling our band members to find a work mode that is best for them!
Where in the world? For this role, it can be within the Americas region in which we have a work location and is within working hours.
Prefer an office to work from home instead? Not a problem! We have plenty of options for your working preferences. Find more information about our Work From Anywhere options here.
 
 
Spotify is an equal opportunity employer. You are welcome at Spotify for who you are, no matter where you come from, what you look like, or what's playing in your headphones. Our platform is for everyone, and so is our workplace. The more voices we have represented and amplified in our business, the more we will all thrive, contribute, and be forward-thinking! So bring us your personal experience, your perspectives, and your background. It's in our differences that we will find the power to keep revolutionizing the way the world listens.
Spotify transformed music listening forever when we launched in 2008. Our mission is to unlock the potential of human creativity by giving a million creative artists the opportunity to live off their art and billions of fans the chance to enjoy and be passionate about these creators. Everything we do is driven by our love for music and podcasting. Today, we are the world's most popular audio streaming subscription service with a community of more than 381 million users.
Global COVID and Vaccination Disclosure
Spotify is committed to safety and well-being of our employees, vendors and clients. We are following regional guidelines mandating vaccination and testing requirements, including those requiring vaccinations and testing for in-person roles and event attendance. For the US, we have mandated that all employees and contractors be fully vaccinated in order to work in our offices and externally with any third-parties. For all other locations, we strongly encourage our employees to get vaccinated and also follow local COVID and safety protocols.
This position is not eligible to be performed in Colorado.
Share:Click to share on LinkedIn (Opens in new window)Click to share on Twitter (Opens in new window)
Related Jobs
Showing 1 – 4 of 775 jobs
Senior Data Engineer AI
Relativity
Remote United States
Remote United States
Full Time
3 weeks ago
Lead Data Scientist Analytics
Relativity
Chicago
Chicago
Full Time
1 month ago
Senior Data Scientist- Trace
Relativity
Remote United States
Remote United States
Full Time
2 months ago
Manager, Software Engineering AI
Relativity
Chicago
Chicago
Full Time
2 months ago
Other jobs you may like
New York, United States, New York, New York, United States