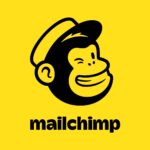 Job Detail
Job ID 42036

Career Level Senior Executive

Gender All

Qualifications certificate

Language Requirement

Other Classifications startup

Special Programs y-combinator

Remote Yes
Job Description
Mailchimp is a leading marketing platform for small business. We empower millions of customers around the world to build their brands and grow their companies with a suite of marketing automation, multichannel campaign, CRM, and analytics tools.
The Data Science team builds applications that make sense of the data created by Mailchimp's millions of users. We use cutting-edge machine learning models, advanced natural language processing and image processing, to save our users time, increase their productivity and make them better marketers. We help them improve targeting and boost marketing and revenue using smart recommendations, create on-brand content, reach the right audience, and improve campaign performance with our data-driven tools. This role will focus on helping our users engage with their customers. 
The ideal candidate is a self-directed, experienced data scientist who believes in demonstrating how data can be used to help our customers. You love new challenges, but you're skeptical of the new hotness. You've run analyses using various tools, but you're partial to Python. Communication and cross-validation are tools you use every day. 
What you'll do here: 
Develop advanced natural language processing models working with topic detection, tone, and intent for our predictive applications as well as improve existing ones using Python's scientific computing stack
Collaborate with multiple teams to facilitate model implementation
Develop sophisticated marketing conversion optimization algorithms        
Create models to generate content (text) for our users
Work to improve quality and mitigate bias in Mailchimp data systems
Provide technical mentorship and guidance for team members
Embrace and demonstrate our values: humility, creativity, and independence
We'd love to hear from you if: 
4+ years experience working on data science projects or applications
Experience working with natural language processing models
Development experience in Python
Understanding of statistical analysis and machine learning techniques
Experience in database systems (SQL or NoSQL)
Experience with Cloud platforms (Google Cloud, AWS€¦)
Ability to communicate methods and results of analyses
Bonus points if you have:
An advanced degree in quantitative or technical field
A unique background or expertise that gives you perspective into marketing, customer service, surveys, or design
At Mailchimp, we understand that experience comes in many forms. We don't just accept differences, we celebrate them, support them, and hire peeps from a wide variety of backgrounds because it makes our company stronger. We're dedicated to adding new perspectives to the team so if your experience aligns with what we're looking for (even if you don't check every single box), please consider applying!
How you'll work:  Our Core Leadership Behaviors are the observable and measurable leadership actions and skills that contribute to our effectiveness and success in our roles at Mailchimp. They determine how we do our jobs and how we meet our goals, enabling us to bring out the best in each other and execute on our strategic plans to deliver for our customers.
Thriving in Complexity: You unravel and make sense of potentially sophisticated, incomplete, and contradictory information to effectively solve problems. 
Nimble Learning: You tackle problems with experimentation, using successes and failures to inform future decisions
Expecting the best: You hold yourself and others accountable to meet commitments
Collaborating Courageously: You build partnerships across the company and work collaboratively with others to meet strategic goals
Cultivating Candor: You act with integrity and earn the confidence and trust of others through honesty and authenticity
Inclusive Leadership: You recognize the value diversity brings to our organization and leverages different perspectives to enhance organizational culture and drive performance
Customer Obsessed: You listen hard to customers, understand their challenges, develop relationships with them, and deliver products that remove their obstacles
Action Oriented: You initiate new opportunities and face tough challenges with a sense of energy, enthusiasm and service
Curious how hiring has shifted at Mailchimp due to Covid-19? Click here to find out more! 
Mailchimp is an all-in-one marketing platform for growing businesses. Mailchimp empowers millions of customers around the world to start and grow their businesses with world-class marketing technology, award-winning customer support, and inspiring content. Millions of businesses and individuals€"from community organizations to Fortune 100 companies€"trust Mailchimp to help them connect with their audience with the right message, at the right time, in the right place.
Founded in 2001 and based in Atlanta with offices in Brooklyn, Oakland, Vancouver, London, and Santa Monica, Mailchimp has 1,200+ employees. Through Intuit, we offer employees competitive compensation, best in class perks and benefits. We hire collaborative, customer obsessed, problem solvers and give you ample opportunity to grow and succeed. Find Mailchimp on social.
Mailchimp is an equal opportunity employer, and we value diversity at our company. We don't discriminate on the basis race, color, citizenship status, national origin, ancestry, sex, gender (including gender expression and gender identity), sexual orientation, age, weight, religion, creed, physical or mental disability, marital status, veteran status, political affiliation, genetic information, or any other factor protected by federal, state or local law. Mailchimp also prohibits harassment of applicants and employees based on any of these protected categories, and complies with all applicable state and federal laws respecting consideration of unemployment status in making hiring decisions.
Share:Click to share on LinkedIn (Opens in new window)Click to share on Twitter (Opens in new window)
Related Jobs
Showing 1 – 4 of 775 jobs
Senior Data Engineer AI
Relativity
Remote United States
Remote United States
Full Time
3 weeks ago
Lead Data Scientist Analytics
Relativity
Chicago
Chicago
Full Time
1 month ago
Senior Data Scientist- Trace
Relativity
Remote United States
Remote United States
Full Time
2 months ago
Manager, Software Engineering AI
Relativity
Chicago
Chicago
Full Time
2 months ago
Other jobs you may like