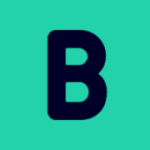 Job Detail
Job ID 41994

Career Level Senior Executive

Gender All

Qualifications certificate

Language Requirement

Region Europe

Other Classifications startup

Special Programs y-combinator

Remote No
Job Description
About us
Beat is one of the most exciting companies to ever come out of the ride-hailing space. One city at a time, all across the globe we make transportation affordable, convenient, and safe for everyone. 
Today we are the fastest-growing ride-hailing service in Latin America and part of the international FreeNow Group owned by Daimler and BMW. But serving millions of rides every day pales in comparison to what lies ahead. Our plans for expansion are limitless. Our stellar engineering team operates across a number of European capitals where, right now, some of the world's most ambitious and talented People are changing how cities will move in the future.
Beat's footprint is rapidly expanding with current service in Greece, Peru, Chile, Colombia, Mexico and Argentina.
About the team & role
Drivers are at the heart of Beat. Every day, tens of thousands of drivers rely on us to transfer people within cities. Driver domain's primary objective is to help drivers create income, simplify decisions during their working day, and move people within cities seamlessly. 
We are looking for a creative Senior Data Scientist to join our team. As a member of the Driver Product team, you will take on some of our biggest challenges, and your work will impact Beat drivers' everyday working life by applying data insights, algorithms, and machine learning to solve their problems. You will be collaborating closely with product managers, engineers, and designers to make Beat the center of the driver's working day and ensuring the development of a product that solves actual driver problems.
What you'll do day in day out:
Work closely with product managers to identify opportunities for solving critical driver problems.
Supervise, analyse, visualise and communicate key insights and metrics internally to the driver domain and other key partners.
Define, evaluate and track key metrics in order to understand driver's behavior and their motivations for engagement with ride hailing.
Proactively use data and identify areas of opportunity to drive value and competitive advantage, by digging into different sources (such as internal data of dispatch, pricing, growth, finance, fraud and other)
Recommend solutions to complex business problems, with the ability to draft detailed documentation, share compelling data stories and support driver product team with data and statistics
Build algorithms & models to help drivers achieve their daily income goals and constantly move towards the most suitable demand.
Support the experimentation of new product features, ensuring deep evaluation of the core hypotheses.
What you need to have:
Academic Background in Mathematics, Statistics, Data Science, Computer Science, or any other quantitative discipline.
At least 5 years of proven experience in a quantitative or analytical role in creating software products and services
Proficiency in R/Python, SQL, and databases querying.
Experience in ML methodologies to solve business and user problems.
Hands-on experience in data visualization tools (preferably Tableau) for producing engaging and valuable insights.
Experience with exploratory data analysis, testing, and modeling.
Strong empathy for user problems and a problem-solving mindset.
Be able to take initiatives and work independently with the minimum guidance.
Ability to collaborate with individuals from varying backgrounds and skillsets.
A deep belief in data and an ability to rally people behind your findings/recommendations.
What's in it for you:
Competitive salary and annual bonus plan
Annual Training Budget, access to LinkedIn Learning courses, Beat Enrichment days to focus on your development
Private Health Coverage on the Company's group program.
An extra day off during your birthday month
Beat rides-travel in our city for free, at the tap of a button
Work from our amazing office in Athens or at home we've moved to a hybrid working model!
Breakfast, high-quality daily lunch at low cost, fruit and snacks all day long
A great opportunity to grow and work with a fast-growing and progressive team. Being part of an environment that gives employees room to grow, autonomy and mentoring.
As part of our dedication to the diversity of our workforce, Beat is committed to Equal Employment Opportunity without regard for race, color, national origin, ethnicity, gender, disability, sexual orientation, gender identity, or religion.
Share:Click to share on LinkedIn (Opens in new window)Click to share on Twitter (Opens in new window)
Related Jobs
Showing 1 – 4 of 775 jobs
Senior Data Engineer AI
Relativity
Remote United States
Remote United States
Full Time
3 weeks ago
Lead Data Scientist Analytics
Relativity
Chicago
Chicago
Full Time
1 month ago
Senior Data Scientist- Trace
Relativity
Remote United States
Remote United States
Full Time
2 months ago
Manager, Software Engineering AI
Relativity
Chicago
Chicago
Full Time
2 months ago
Other jobs you may like
California, United States, Palo Alto, California, United States