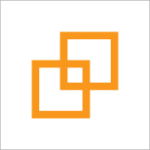 Job Detail
Job ID 41959

Career Level Senior Executive

Gender All

Qualifications certificate

Language Requirement

Region North America

Other Classifications startup

Special Programs y-combinator

Remote Yes
Job Description
Are you looking for a hybrid or remote work opportunity? Are you interested in a workplace that allows for flexibility in your day? Are you ready for a workplace that provides benefits that suit your needs?
About AI at Relativity 
In the past two years, billions of documents have already benefited from the insights of Relativity AI and we are just getting started on our journey to use AI to improve each user experience, product, matter, and investigation at Relativity.  We are focused on helping our users discover the truth more quickly, and act on data with confidence. 
·        We are focused on algorithm excellence, to provide the most robust and trusted experience possible.  
·        We are creating a world class toolset to solve complex challenges quickly and iteratively.  
·        AI will be leveraged everywhere, in all stages of the discovery process to better manage cases and to optimize product operations.  
As a team, we believe in exploration, experimentation, and bringing your curiosity to work every day.  We know that you can't innovate without experimentation €" and a little failure happens on the path to invention.   We use the latest and greatest to ensure we are the best.   We strive to experiment, ship, and learn every day. 
About the Senior Data Engineering Role for AI 
You'll work both within our team and across the company to use our data at scale. You'll build company-wide big data storage, pipelines, streaming, micro-batch, and batch processing solutions. You'll partner directly with our data scientists to create outstanding tooling for managing our fleet of models. You'll inspire and engage other software engineers to learn about and build big data solutions. You'll work with our data scientists and other data engineers to dream bigger about what's possible. Innovations that you help create will run on Relativity's global cloud footprint, powering billions of insights. This role will report into the Manager of Software Engineering.
Your Role in Action
Participate in essential design decisions related to our big data and data science infrastructure and toolset.
Advise the business and engineering on best practices for data collection, data management, data quality, and the use of data at scale.
Work with our data scientists, product managers, and engineering teams to understand data requirements and to build workable data solutions.
Identify and architect multiple data solutions for a given set of requirements. Consider alternate solutions and understand trade-offs between those solutions.
Implement scalable data pipelines using streaming or batch processing, using best practices for ETL/ELT and big data tools.
Ship working solutions in an iterative fashion using a Continuous Deployment strategy.
Learn about and keep up with the latest trends and technologies in Data Science, Machine Learning, Artificial Intelligence, statistics, and applied mathematics.
Educate and mentor other Data Engineers on our tech stack and data best practices.
Your Skills
Experience designing APIs, service-oriented architectures, cloud-based distributed systems, and big data systems.
Experience delivering complex technical solutions..
Experience creating batch and stream processing using technologies like Apache Spark, Apache Flink, Kafka, Data Lake, data pipelines, blob storage, distributed file systems, big data storage formats, SQL, no SQL, Python, Spark, JVM/Scala, and cloud-based data warehouses.
Experience developing ETL/ELT and data pipelines using a variety of tools.
Experience creating processes and systems to manage data quality.
Fluent in multiple languages, such as Python and a JVM language.
Experience with AWS, Google Cloud, or Azure data infrastructure and tooling.
Why Relativity?
Relativity is currently at a stage where we are looking for builders, not just operators. We have the capability to grow the business dramatically over the next 5-10 years and we need individuals to join our team to collectively propel us forward. We have a workplace where everyone can belong and we invest in our people so career progression inside or outside Relativity can be a reality. If this sounds like a place where you would like to be, we look forward to welcoming you.
Benefit Highlights:
Comprehensive health, dental, and vision plans
Parental leave for primary and secondary caregivers
Flexible work arrangements
Two, week-long company breaks per year
Unlimited time off
Equity program
Training investment program
All qualified applicants will receive consideration for employment without regard to race, color, religion, sex, sexual orientation, gender identity, or national origin, disability or protected veteran status, or any other legally protected basis, in accordance with applicable law.
Share:Click to share on LinkedIn (Opens in new window)Click to share on Twitter (Opens in new window)
Related Jobs
Showing 1 – 4 of 774 jobs
Senior Data Engineer AI
Relativity
Remote United States
Remote United States
Full Time
3 weeks ago
Lead Data Scientist Analytics
Relativity
Chicago
Chicago
Full Time
1 month ago
Senior Data Scientist- Trace
Relativity
Remote United States
Remote United States
Full Time
2 months ago
Manager, Software Engineering AI
Relativity
Chicago
Chicago
Full Time
2 months ago
Other jobs you may like