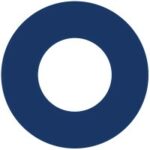 Job Detail
Job ID 42038

Career Level Senior Executive

Gender All

Qualifications certificate

Language Requirement

Region North America

Other Classifications startup

Special Programs y-combinator

Remote Yes
Job Description
Accelerate your career by joining Okta, the leading provider of identity for the enterprise, as a member of our growing Privacy & Product legal team! As Senior Corporate Counsel, Privacy & Product, you will play a key role in supporting the engineering, product management, security, marketing, human resources, and sales organizations at a high-growth, publicly-traded enterprise software company. You will work on cutting-edge privacy and product projects, in a modern, cloud-first, SaaS environment, to help Okta deliver world-class products to our thousands of global customers.  This position will be based in Okta's San Francisco or San Jose HQ office or is remote eligible.
Job Duties and Responsibilities:
Counsel internal stakeholders by way of data protection governance meetings, strategy development, and summarizing reports.
Liaise with Okta's external third-party auditors if necessary, to conduct periodic audits and to ensure compliance with applicable data protection laws and frameworks.
Counsel and work closely with Okta's Engineering and Product Management teams on all aspects of privacy and product counseling, such as privacy-by-design principles, and assist the company in identifying patentable inventions, working with intellectual property counsel as necessary, to secure appropriate patent and trademark protection.
Be a resident expert and thought leader on, and ensure Okta's and its subsidiaries' compliance with, all applicable global privacy and data protection laws, including the General Data Protection Regulation, Japan APPI, and other global legal frameworks.
Partner with members of the legal, security & compliance, technology, marketing and human resources teams, and outside counsel to help ensure the company's compliance with laws, regulations, compliance frameworks, and customer contracts.
Partner with our Commercial Legal team to address customers', prospective customers', and partners' privacy and product-related questions regarding Okta's services.
Work with Okta's other legal and public policy stakeholders to help influence privacy and data protection policy, laws, regulations, and frameworks.
Required Skills and Experience: 
US-licensed attorney with an active bar admission with a minimum of 7+ years experience.
Combination of law firm and in-house experience strongly preferred, including 3+ years specializing in product counseling or privacy and data protection matters.
Familiarity and comfort with the culture of a high-growth enterprise software company.
Excellent written and verbal communication, presentation, drafting and negotiation skills.  
Strong experience in leading and closing complex contract negotiations involving cutting-edge cloud computing issues.
Highly-responsive and service-oriented approach to driving projects to closure.
Team-oriented and collaborative a self-starter with an insatiable intellectual curiosity regarding legal and regulatory aspects of data privacy and security.
Ability to organize, prioritize and manage deadlines in a fast-paced and demanding work environment.
Experience in and/or knowledge of software-as-a-service and Internet industries and technical concepts.
Certified Information Privacy Professional (Europe, U.S., Canada, and/or Asia) is a plus.
Okta is an Equal Opportunity Employer.
Okta is rethinking the traditional work environment, providing our employees with the flexibility to be their most creative and successful versions of themselves, no matter where they are located.  We enable a flexible approach to work, meaning for roles where it makes sense, you can work from the office, or from home, regardless of where you live.  Okta invests in the best technologies and provides flexible benefits and collaborative work environments/experiences, empowering employees to work productively in a setting that best and uniquely suits their needs.  Find your place at Okta https://www.okta.com/company/careers/. 
By submitting an application, you agree to the retention of your personal data for consideration for a future position at Okta.  More details about Okta's privacy practices can be found at: https://www.okta.com/privacy-policy.
((Colorado only*) Minimum salary of $154,000/year + bonus, commission, or variable comp (depending on role) + equity + benefits *Note: Disclosure as required by sb19-085(8-5-20))
Share:Click to share on LinkedIn (Opens in new window)Click to share on Twitter (Opens in new window)
Related Jobs
Showing 1 – 4 of 62 jobs
Director, Data Privacy | Technology
FTI Consulting
Chicago, Illinois
Chicago, Illinois
Full Time
1 week ago
Lawyer Data Protection and Commercial Transactions (remote)
Relativity
Liverpool
Liverpool
Full Time
3 weeks ago
Lawyer Data Protection and Commercial Transactions (remote)
Relativity
London
London
Full Time
3 weeks ago
Lawyer Data Protection and Commercial Transactions (remote)
Relativity
Manchester
Manchester
Full Time
3 weeks ago
Other jobs you may like