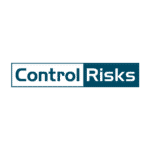 Job Detail
Job ID 41980

Career Level Senior Executive

Gender All

Qualifications certificate

Language Requirement

Region Asia-Pacific

Other Classifications startup

Special Programs y-combinator

Remote No
Job Description
Role purpose
This role can be based in Singapore, Hong Kong, Sydney or Shanghai. This role will assist and support with project managing and delivering work within the data analytics practice across Asia-Pacific and globally if required.
In co-operation the Regional Management, the role will assist and support the delivery of the DA strategy that maximises long-term growth through the application and integration data analytics solutions across all of our consulting practices.
Role tasks and responsibilities
Project Management & Data Analytics
Project manage and where needed lead on projects involving the application of data analytics in Asia Pacific and globally when required
Assist with overseeing and providing consistency throughout the Asia Pacific region for data analytics integration and innovation on client engagements, co-ordination with the development team and best practices on project management
Where needed, advise on matters involving a client's data under management
Assist with the delivery of business development efforts across the data analytics spectrum
Where needed, assist with the delivery of work for DA projects, including but not exclusively:
Analyse and interpret findings resulting from analytics on financial, operational, and transactional data
Prepare written analyses, summary reports, presentations, and other client deliverables for projects and work performed
Create and maintain documentation of assumptions, methodologies, and information sources throughout the project lifecycle
Business Development
Assist in building and growing the data analytics client base for DA
Collaborate with regional colleagues to promote and deliver DA projects through championing of data analytics solutions
Assist with the cultivation of client relationships and accounts and become a trusted adviser on issues related to data analytics by demonstrating a high level of commitment to client success.
Collaborate successfully with other business development resources and colleagues including leading meetings, drafting proposals, proving data analytic capabilities and creating cost estimates to win new work.
Requirements
6+ years working in a professional services environment, ideally related to risk and compliance consulting
Project management experience, ideally across risk, compliance or data analytical projects, where effective team leadership was demonstrated
Knowledge of data analytic technologies and tools
Awareness of various data analytics techniques
Interpretation of data visualisation tools
Advanced knowledge and experience with database applications and analytics (preferable)
Demonstrated ability to creatively apply data-led solutions to solve complex problems across multiple industries
Proven experience at managing client expectations and providing relevant solutions throughout the project lifecycle
Benefits
Control Risks offers a competitively positioned compensation and benefits package that is transparent and summarised in the full job offer.
We operate a discretionary global bonus scheme that incentivises, and rewards individuals based on company and individual performance.
Control Risks supports hybrid working arrangements, wherever possible, that emphasise the value of in-person time together in the office and with our clients while continuing to support flexible and remote working.
As an equal opportunities employer, we encourage suitably qualified applicants from a wide range of backgrounds to apply and join us and are fully committed to equal treatment, free from discrimination, of all candidates throughout our recruitment process.
Share:Click to share on LinkedIn (Opens in new window)Click to share on Twitter (Opens in new window)
Related Jobs
Showing 1 – 4 of 112 jobs
Analytics Engineer (Remote)
Pliancy
Palo Alto, United States
Palo Alto, United States
Full Time
4 weeks ago
Senior Consultant Data Analytics
Control Risks
Los Angeles, United States
Los Angeles, United States
Full Time
3 months ago
Consultant Data Analytics
Control Risks
Washington, United States
Washington, United States
Full Time
3 months ago
Senior Consultant Data Analytics
Control Risks
Singapore, Singapore
Singapore, Singapore
Full Time
3 months ago
Other jobs you may like