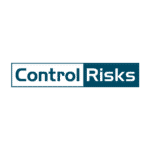 Job Detail
Job ID 41978

Career Level Senior Executive

Gender All

Qualifications certificate

Language Requirement

Region North America

Other Classifications startup

Special Programs y-combinator

Remote No
Job Description
This position may be based in either Los Angeles, CA or Washington DC.
Control Risks is seeking a highly motivated, business-minded Consultant to join our data analytics team within Global Technology.
The candidate will be responsible for providing data analytics and consulting services to help clients address critical business risks. The candidate will work collaboratively with other consulting practices to provide innovative, data-driven solutions to augment their subject matter expertise. The candidate will work on all aspects of the data analytics project lifecycle including data exploration, developing data pipelines, understanding critical business requirements and needs, communicating results via reports and visualizations, and operationalizing datasets for ongoing usage.
Tasks and responsibilities:
Design and implement qualitative and quantitative data analysis methodologies.
Create dynamic data visualizations and dashboards for reporting, monitoring and other business use cases.
Identify and extract relevant data from a wide variety of different datasets including (but not limited to), Enterprise Resource Planning, Financial, Accounting, incident and event monitoring, case management, system health, open source, etc.
Identify and understand relationships between multiple data sources.
Create and design data queries, procedures and reports to address client requests and project strategies.
Prepare written analyses, summary reports, presentations and other client deliverables for projects and work performed.
Create and maintain documentation of assumptions, methodologies, and information sources throughout the project lifecycle.
Participate in client meetings on project management, strategy, and deliverables.
Requirements
Knowledge and experience:
3-5 years working in consulting, finance, data sciences, or other relevant industry with an emphasis in analytics and complex problem-solving.
Experience manipulating and analyzing large amounts of data and interpreting results.
Knowledge and experience using analytics tools for data visualization, predictive modelling, data management, ETL, data aggregation and dynamic reporting.
Experience working in a collaborative and team-oriented environment.
Qualifications and specialist skills:
Bachelor's degree or greater.
Experience working with Microsoft SQL Server, SAP, Oracle, DB2, Microsoft Access and/or other database applications.
Experience working in programming languages such as R, Python, C#/.NET, etc.
Experience working in data visualization platforms such as Tableau or PowerBI.
Advanced knowledge and experience with MS Excel including modelling and data pivoting skills.
Ability to leverage technology to solve problems.
Excellent written and oral presentation skills to effectively communicate with diverse audiences of varying degrees of expertise.
Ability to adapt to different clients, industry, and subject matters.
Ability to work well under pressure and meet tight deadlines, while effectively juggling competing demands and evolving priorities
Strong organizational, project management skills
Ability to travel when requested.
Nice to have: Fluency in either Spanish, Portuguese, or Chinese (Mandarin)
Behaviors
All employees are expected to display behaviors reflective of our company values: Integrity and Ethics, Collaboration and Teamwork, Commitment to People and Professionalism and Excellence.
Benefits
Control Risks offers a competitively positioned compensation and benefits package that is transparent and summarised in the full job offer.
We operate a discretionary global bonus scheme that incentivises, and rewards individuals based on company and individual performance.
Control Risks supports hybrid working arrangements, wherever possible, that emphasise the value of in-person time together in the office and with our clients while continuing to support flexible and remote working.
Share:Click to share on LinkedIn (Opens in new window)Click to share on Twitter (Opens in new window)
Related Jobs
Showing 1 – 4 of 111 jobs
Analytics Engineer (Remote)
Pliancy
Palo Alto, United States
Palo Alto, United States
Full Time
4 weeks ago
Senior Consultant Data Analytics
Control Risks
Los Angeles, United States
Los Angeles, United States
Full Time
3 months ago
Consultant Data Analytics
Control Risks
Washington, United States
Washington, United States
Full Time
3 months ago
Senior Consultant Data Analytics
Control Risks
Singapore, Singapore
Singapore, Singapore
Full Time
3 months ago
Other jobs you may like