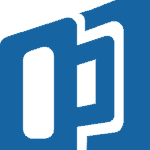 Job Detail
Job ID 39282

Offered Salary 0

Experience 2 Years

Gender All

Qualifications Bachelor Degree

Language Requirement EnglishChinese (mandarin)

Region Asia Pacific

Remote No
Job Description
Work Location: Beijing, China
Application Deadline: Open till filled
Start Date: As soon as possible
Duration: Full-time
Salary and Benefits: Salary is commensurate with experience and skills.
We are looking for a senior campaigner with solid policy analysis capability, strong relationship building and strategy development skill. This position supports Greenpeace's goal of accelerating China's low carbon transition and reports to Deputy Program Director directly. The position will work closely with Greenpeace's policy advocacy projects for ensuring strong campaign impact, with a focus on advancing provincial climate actions and sustainable policies for reducing coal.
PURPOSE and SCOPE OF THE JOB
The Campaigner is responsible for development and implementation of effective and integrated campaign work to achieve Greenpeace's mission.
The post holder will usually work in a team composed of campaign, communications & multimedia, research, analytics.
The post holder will take significant responsibility in the development and execution of campaign projects, either in the role of project leader or works under the leadership of a project leader. The post holder may exercise line management responsibility if required by the Program Manager or Project Manager.
RESPONSIBILITIES
1.Lead the development and implementation of effective and integrated campaign plans, strategies and tactics related to the overall vision, goals, and objectives of the organization.
2.Show deep understanding / insights on campaign issues which is critical to the long-term development of the campaign strategies. Staff is expected to provide expertise with respect to specialized campaign areas. Maintain high-level knowledge on the campaign issues.
3.Able to direct and oversee the development of campaign projects in complex and dynamic conditions. Show agility and responsiveness to take on arising external moments or opportunities if these are helpful for driving the campaign strategies.
4.Actively represent Greenpeace in front of the business, scientific and government sectors, the environmental community at large and the media (traditional and new), to achieve campaign objectives and strengthen the profile and credibility of Greenpeace. Undertake reactive and proactive media work as required. Respond to public inquiries about campaign issues and other matters as needed.
5.Conduct research and investigation in relation to the objectives and plans of campaign projects.
6.Take part in a project with multiple stakeholders, which need them to effectively coordinate and collaborate with other departments, Greenpeace offices and Greenpeace International whenever necessary.
7.Liaise and build strategic relationships with business, government, and non-governmental organizations on issues relevant to campaign objectives. Communicate and engage effectively with inter-governmental bodies and government officials as needed.
8.Lead project teams, or provide appropriate leadership, to deliver high-quality project outputs in line with the plan. Monitor team members' performance in completing project tasks. Determine priorities, assign responsibilities and task-manage staff within project work.
9.Provide on-job coaching to junior project members to ensure deliverance of project tasks and capacity growth of staff or line manage other team members based on the request of the line manager. Able to work independently to address issues related to staff management, team conflicts and dynamics in a timely manner. Give feedback to the line managers of project members to enable performance evaluation and inform staff development needs.
10.Evaluate project achievements and shortcomings at designated points of evaluation. Complete evaluation reports as required, follow-up on the recommendations and lessons learned accordingly.
11.Manage contractors as required in compliance with Greenpeace East Asia policies. Manage project budgets and expenditure responsibly.
Requirements:
1.Bachelor's degree or above in social science subjects, such as Economics, Sociology, Politics, Public Policy, Development Studies, etc.
2.Familiar with major research methodology and tools.
3.Experience of doing research work in social science related subjects.
4.Be able to communicate in English.
5.Good communication skills with internal and external stakeholders.
6.Basic understanding of project management.
How to apply:
Interested parties please apply with your bilingual resume here, or send via Greenpeace career site: https://careers.gpeastasia.org/go/Beijing-Office-Job/4569510/. Application with motivation letter is preferred. As we receive many applications for our advertised positions, only short-listed candidates will be notified.
(All information collected for recruitment purpose only)
Additional Information
Greenpeace is committed to the principle of equal employment opportunity for all employees, regardless of sex, marital status, race, religion, age, disability, sexual orientation, gender identity and any other characteristics unrelated to the performance of the job. Selection will be in accordance with objective, job related criteria and the appointment will be on the basis of applicant's merits and abilities.
Other jobs you may like